We are influencers and brand affiliates.  This post contains affiliate links, most which go to Amazon and are Geo-Affiliate links to nearest Amazon store.
Every month releases a selection free PS4 games for its users. While this list can be fairly hit-or-miss, the selection for 2017 is actually quite impressive. While there aren't any huge AAA titles being given away this month, there are a few great gems that dedicated players will come to love. Whether you want a great story, an intriguing art style or just some solid gameplay, Sony's got you covered. This is one month during which it pays to have a PS+ subscription even if you don't play many games online.
2017 Best Free PS4 Releases
This is either a fantastic month for PS4 players on a bit of a bust, depending on what you're looking for. Without a major AAA title, it can be hard to get excited. If you like great stories and intriguing premises, though, it's a fantastic month. While you aren't getting one of the best virtual reality games, you're still getting some fairly special pieces of interactive entertainment.
Tales from the Borderlands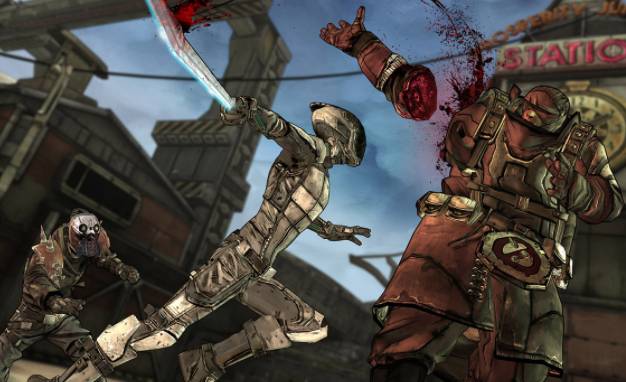 The big release this month is probably Tales from the Borderlands from Telltale. The game puts you in the world of the best-selling shooters, though now you'll be going through a point and click adventure. This is easily one of the best games that Telltale has made since the original Walking Dead game and it's worth playing even if you don't particularly like adventure games.
Abzu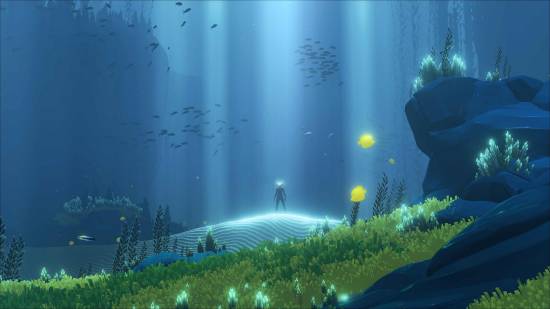 The other major release is Abzu, an oceanic game that features a surprisingly relaxing soundtrack. While this game isn't a great choice for those with itchy trigger fingers, it's a fantastic option for those looking for a more placid gaming experience. Generally well-reviewed, this is one of the more visually impressive games you'll see on PS+.
Warframe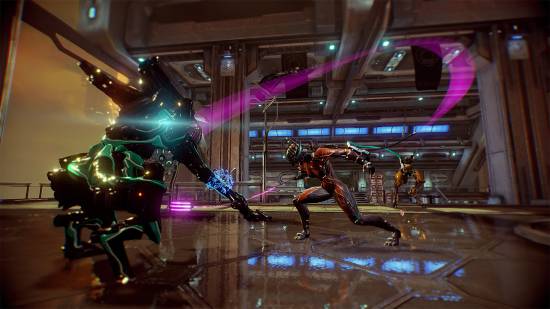 Warframe is a cooperative shooting game. The player is put in control of an ancient cuber ninja warrior which has been awakened from his cyrosleep in the middle of the war. During the game, there's also the Technocyte virus infecting everything and everyone in its path so the player should take this into account too while playing. He should pay attention not to contact the virus too, as it will aggravate his mission during the game.
Hustle Kings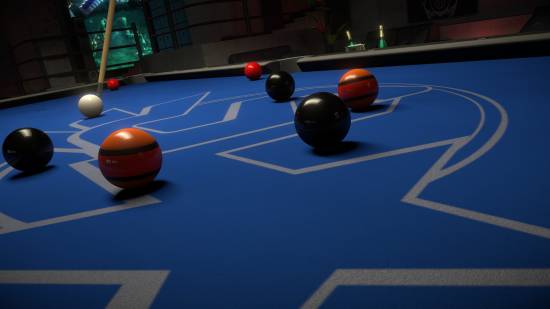 This pool game allows you to play a game on your tod. The player has access to a single player career, to one-on-one matches and also to online tournaments for free. It is best to be played against real people online rather than bots, but if you want to play on your own, Hustle Kings offers you this opportunity. It does really good replicating the real-world pool experience.
World of Tanks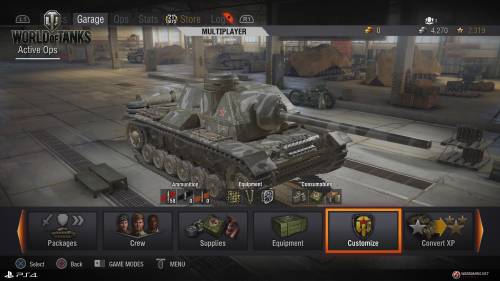 World of Tanks is one of the most played games in the history of gaming which has taken by assault the PS4 world too. The game enables the player to pilot over 150 of military vehicles across various World War II-era maps. The core gameplay is 15v15 deathmatch multiplayer, but one can find plenty of other game modes available that will raise every player's interest. The game requires teamwork and strategy in order to be win every battle, and the number of tanks and upgrades available will keep one entertained.
The free PS4 games of 2017 are a mixed bag, but they're all worth your time. Whether you like point and click adventures, bullet hell shooters or a relaxing swim in the ocean, there's something here for you. As always, though, one of the major selling points for these games is that they're free with your PlayStation Plus subscription.
Image source: 1
Author Bio: 
Robert Hyde is a game passionate with great interest in virtual reality and technology devices. He likes to share technology tips with his readers, so he writes for topbestvr.com – one of the up and coming websites related to the gaming industry.
We are influencers and brand affiliates.  This post contains affiliate links, most which go to Amazon and are Geo-Affiliate links to nearest Amazon store.
This is the Dragon Blogger Guest Bloggers account for author's who want to submit articles and only have credit in the post instead of having to manage their own WordPress profile.