We are influencers and brand affiliates.  This post contains affiliate links, most which go to Amazon and are Geo-Affiliate links to nearest Amazon store.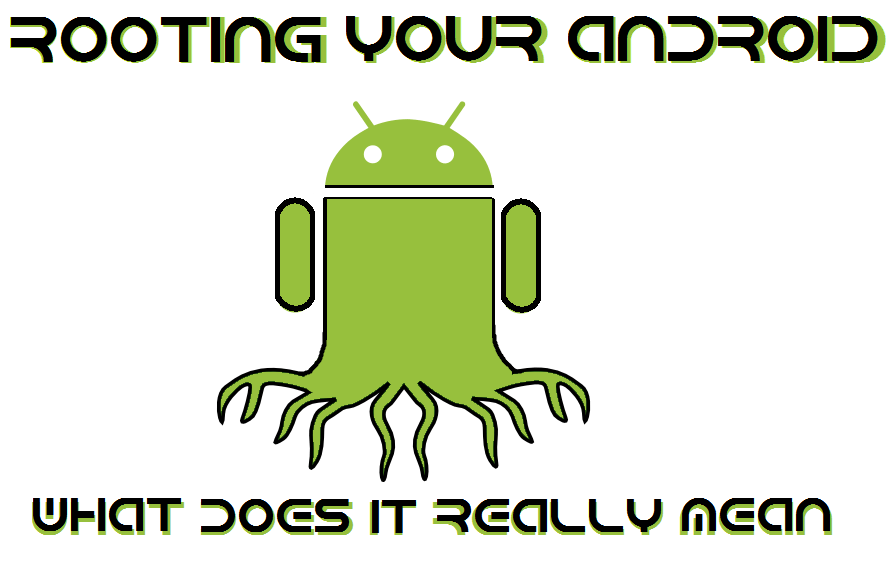 I, and many people around love and use Android. It has so many features, apps and can do possibly everything an average user want's right out of the box. But rooting your Android device unlocks it's full potential, like overclocking, custom roms, customization, and much more! Firstly,  let me explain what rooting really is.
Rooting
Rooting, basically means giving yourself root permissions, just like Administrator privileges in Windows, or running commands with sudo in Linux. Rooting let's apps access system files/settings and in turn, lets you do things which you otherwise can't. You can also flash a custom ROM if you want. In most cases you can easily root your device while for some devices, it's not so simple. There isn't any specific method that you could follow for every phone or OS but you can easily find many guides for your specific android device just by a simple web search, or on XDA.
Why you should root your device anyway?
Apps and tweaks
Just because you don't want to flash a custom ROM, it doesn't mean want you shouldn't root either. Rooting let's you install and use apps that require root access and these apps alone can make it worthwhile and make your device much better like Greenify let's you hibernate apps that you don't want to run in background or start automatically, Titanium backup, SD maid, even uninstall unwanted system apps and bloatware that came preinstalled. One of my favorite is Xposed installer, it lets you download and use mods that alters many elements of your OS according to your likings, like transparent status bar, navigation bar tweaks, privacy tweaks and many more.
Customization
One of the things that makes Android different and better (at least for me) is customization and rooting let's you take it to the next level and you can heavily customize the looks for your OS. Changing your DPI, customizing the status bar and navigation bar and even hide it, it's like if you don't like something how your phone does it, you can most probably change it.
Performance and battery life
Once rooted, you can overclock your CPU for a performance boost or  underclock it for more battery life. Install scripts (like swap) that gives you extra memory and gives you a edge in multitasking if you are low on memory, swap your external and internal SD cards, calibrate your battery, and much more.
While above are some of the things that you will want to do, but with great  power, comes great responsibility  ;-) . Below are some things to take into consideration before rooting your device.
Rooting can brick your device
Rooting your device isn't an easy task, and if you do something wrong, you can brick your device. Brick basically means that your device won't turn on and will stuck on boot animation (soft brick) which is easy to recover from. In worst case, your may hard brick your device which is something you will never want to happen and can even make your device no better than actual brick.
Rooting voids warranty
Rooting voids your warranty, sometimes you can unroot your device and service centre guys may never know it, but sometimes devices have a digital trigger which goes off as you root it and sometimes you can't reverse it. So if your device is in warranty period, you may want to wait.
No OTA (over-the-air) updates
While just rooting doesn't keep you from getting OTA updates, flashing a custom ROM does, and you won't get the official OTA update. Though, if your are on a custom ROM, you probably will be having more latest version of Android than the official one, and even if you don't, you will get it soon.
---
So, should you root your device?
There's no answer to whether you should root your device or not. Some users root to use just a specific app while some flash customs ROMs every weekend or and for some rooting means bricking your device. Basically, rooting let's you truly own your device, and opens all the possibilities manufacturers and carriers try to block. But it also has some risk involved, you loose your warranty, and in worst cases, you could brick your device.
We are influencers and brand affiliates.  This post contains affiliate links, most which go to Amazon and are Geo-Affiliate links to nearest Amazon store.
Hi, I am Ishaan Farooq, let me introduce myself. I am a Tech Blogger from Lucknow, India and am a big Techo Freak who loves to Surf Internet the whole day and is a Modding, Programming and Customization Enthusiast.