The Samson Meteor Mic might be considered, by some, an entry level microphone.  For me it was my first true microphone.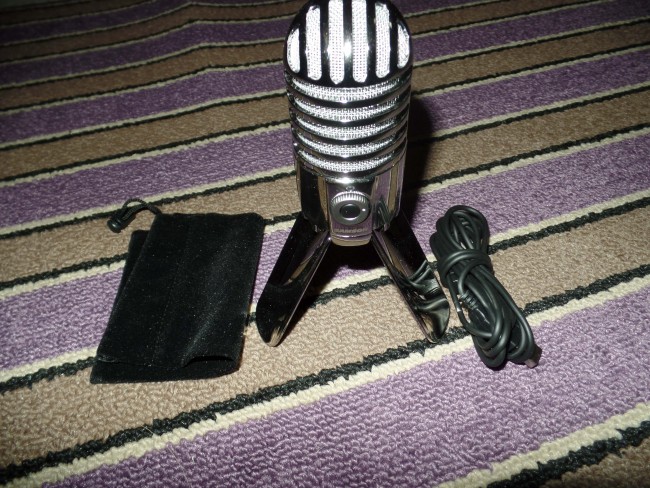 The Meteor Mic is fairly compact folding up into a very easily carried in a bag.  Now this is a mic that you mostly need a PC for being that it is designed to be plugged into a PC so you can record everything that goes into the microphone.  That being said it does support an adapted so that you can plug it into your iPad and use it as an iPad microphone.  This mic will work for just about anything and that can be vocals, podcasting or maybe an acoustic guitar.   The manual even gives suggestions about how to setup the microphone for all of it.
The styling is a little old school.  It looks like an old school microphone.  It is all chrome and very clean looking.  When you set it on your desk it sits high enough so you aren't straining to be in the right place for the microphone to pick up all sound in puts but doesn't take up too much space.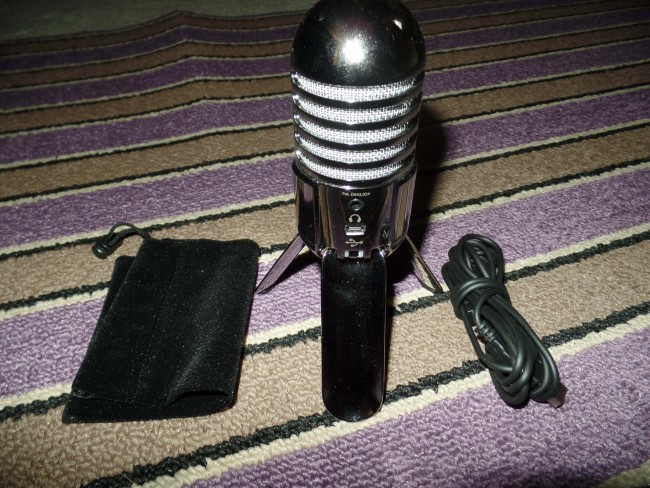 The microphone has the expected USB output, a volume control and a headphone jack.  Headphone jack is great so you can really hear how your voice is while recording which is a fantastic touch touch that you don't find with many other USB microphones.
Watch the video, the first 5 minutes is the audio with the webcam mic, then I show the same video with the Meteor Mic audio instead and you can clearly hear how much more crisp and deep and professional it sounds.
I did the video review with the Meteor Mic and I loved how clean it sounded.  10x better than I normally get from the camera I use for my video reviews.  There may be some narcissism in this but it made me sound and feel more professional.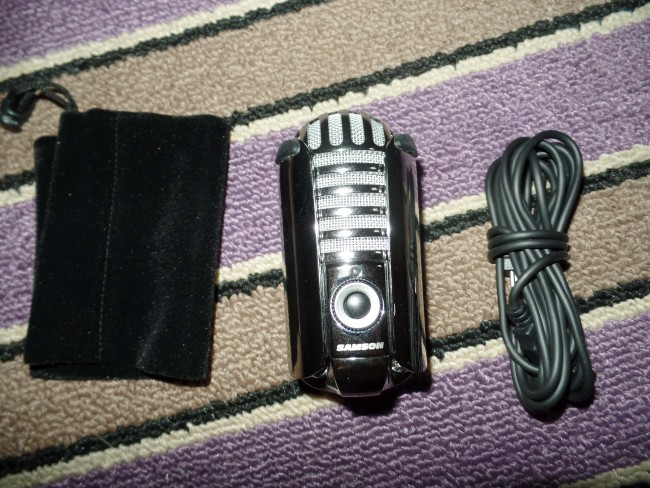 I myself have not had experience with many microphones outside of those on Bluetooth headsets or in a PC or on a cellphone but this one has shown me the light.  The difference is staggering.  Maybe a bit of an exaggeration  but this little thing made me sound awesome.  I sang into it and liked me singing and I don't sing. ( no you won't hear that) For my first microphone review this mic gets 5 stars easy and the price is pretty fantastic for the sound quality in my opinion.
I am just a geek getting older but keeping up.