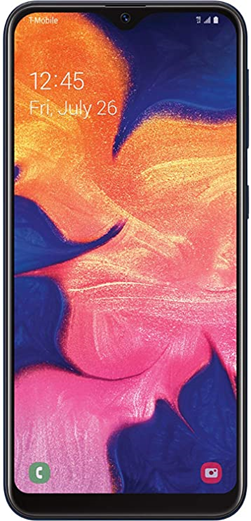 Do you need a cheap cell phone to give away?
The Samsung Galaxy A10e is an amazing phone with modern features available at an incredibly low price. It is a cell phone with good features, but with some limitations. It is a good option if you want to give a device to your child, but do not want to spend a lot of money, it is also perfect for relatives. It is not a cell phone with demanding specifications, but it is a cell phone that can perform everyday functions and a little more. You will be able to play, watch videos, and use social media smoothly. This amazing cell phone is available on Amazon at an incredible price.
Characteristics of the Samsung Galaxy A10e
The exterior design of the Samsung Galaxy A10e is very similar to that presented by its older brother, the Galaxy A10. However, it has a somewhat smaller screen and, therefore, has more restrained general dimensions and weight. That screen is a 5.83-inch panel with HD+ resolution (1,560 x 720 pixels). Inside the Galaxy A10e, we find more modest features, starting with the processor, which is now an Exynos 7884B (a slightly lower version of the Exynos 7884 that carries the Galaxy A10), and continuing with the battery, which here has a capacity of 3,000 mAh. The two RAM options (2 or 3 GB) and the internal storage of 32 GB (up to 512 GB with a microSD) As for the cameras, the rear lowers from the 13 megapixels offered by the A10 to 8 megapixels, but the front continues to have a resolution of 5 megapixels. For the rest, we are facing a terminal with dual SIM function, Bluetooth 5.0, and Wi-Fi Dual-band. Of course, like the A10, no fingerprint reader. Although it is not the best processor it is enough to have a pleasant experience without losing quality. The battery can last all day if only used for simple tasks. It doesn't incorporate fast charging, but it has pretty good battery optimization. If you are looking for something economical, but functional, this cell phone is the best option.
Is it safe to buy a refurbished cell phone?
Yes. Refurbished cell phones are a perfect choice if you want to save money. The equipment renewed by Amazon are products returned by the customer for some aesthetic or internal problem. Items have been repaired and verified by authorized customer service. Amazon offers a 3-month warranty for refurbished equipment. If any problem occurs you can return the item or ask for a refund. Refurbished products will look like new and work correctly. The accessories may not be original, but rest assured that they will work properly.
Summary
If you are looking for a good cell phone capable of performing everyday tasks and a little more the Samsung Galaxy A10e is what you need. It is a cell phone of the Samsung brand of the low range. If you are looking for a cell phone with better features, this cell phone may not be the best option. It is perfect to give away.
You can buy this item here: Amazon.com: Samsung Galaxy A10e 32GB A102U GSM Unlocked Phone – Black (Renewed) : Cell Phones & Accessories