We are influencers and brand affiliates.  This post contains affiliate links, most which go to Amazon and are Geo-Affiliate links to nearest Amazon store.
Needless to say that it's a rare case when you find some cool cheap program on the Internet. We have a few Adobe Illustrator alternatives here for you.
No Need to Buy Cheap Programs: Free Adobe Illustrator Alternatives for You
How do I put this? You know, there are those situations when you have absolutely no idea how to turn your thought or idea into words? If you're a creative person who has an eccentric approach to daily situations, people may often have a hard time getting your point.
Relax, it's not your fault. You just have a special manner of expressing yourself. It's awesome.
When you're studying design or architecture, you wish that you could just send a picture you've created in your head to other people, so they can understand your idea clearly.
People who have a talent and developed skills of drawing have a perfect way to establish a productive form of communication – via visualization of their thoughts. But if you play for a team which represents "I-can't-even-draw-an-even-circle" club, then we've got a great alternative for you.
Thank goodness, it's the 21st century we live in, and a computer can do everything for us.
Does your handwriting look like a cat's scratch left on a sofa? Just use a computer, so people won't have to play a "guess that word" game when they're trying to decode your writing.
And when your sketch of a puppy looks like a Demogorgon monster from "Stranger Things", your laptop will save you once again. Or if you're against writing as a way of self-expression, you can use a reliable and professional service where you can buy essays online.
Oh, I know one! How about CoolEssay?
Now let's take a look at all the ways to express yourself in the art form. Adobe Illustrator may seem to be the best choice. However, it's not that affordable if you're a student. So, we are going to provide you with free alternatives.
Inkscape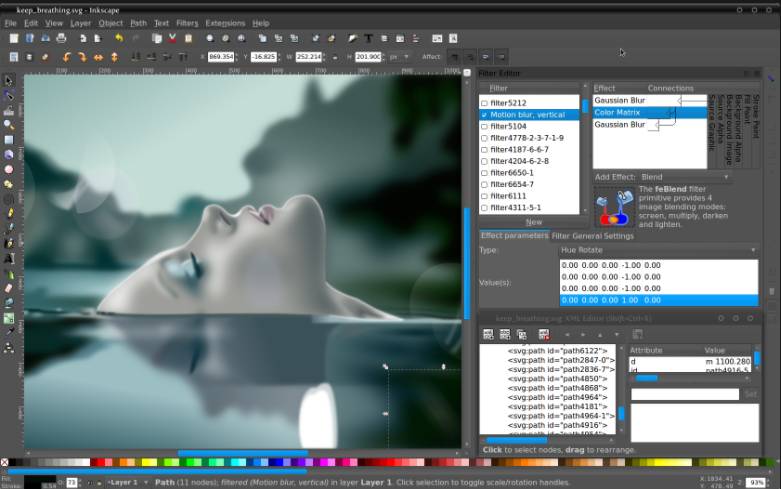 You've managed to get disappointed in all possible free programs. And now you're ready to buy that over-priced subscription. We understand you.
Or what if you just need to complete a university project and you need this program only once? It is absolutely ridiculous to pay for the whole package if you are going to use it only once. As usual, we are those guys who will save you and your money by providing a really cool list of graphic design programs. Let's start with Inkscape.
No matter whether you're already a professional or you just want to dip your toe into the water and see how it goes, you will like this website. Even its interface will set you in creative mood. It provides explanations and all kinds of guides. It's absolutely perfect for greenhorns who don't know how to draw a straight line in any computer program.
If you know for sure that super professional programs will be just a waste of time for you because you still won't be able to understand all those complicated functions, just stick to Inkscape and you'll be great.
Vectr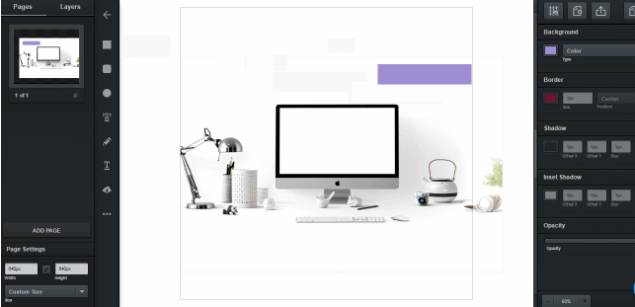 How's your Internet connection working right now? What can be worse than slow Wi-Fi when you have two minutes left to submit a home assignment? Or if you have to finish your project, and the online graphic design program just doesn't work? We've got some great news for you here. Vectr is a great service which will allow you to work non-stop on and offline.
If you don't feel confident about your creative skills, you can just use one of many various patterns. You'll find any examples you want: whether it's a very simple project or an extra complicated one. In case you know for sure that you're basically a digital Picasso, you can just draw whatever you need without any unnecessary backup drafts.
Gravit
It works online, but it has so many advantages that you'll forget about this minor inconvenience. Gravit is perfect if you're a blogger or if you're working in social media. It offers great opportunities for creating charts and infographics. Many cool templates will make this work so much easier.
Let's say, you need a chart to compare certain data. Why would you spend hours and hours on drawing it if you can just fill up the template and get an awesome chart? It's basically like "prêt-à-porter" of graphic design.
What is more, this platform is perfect for creating logos. You'll find endless opportunities there, especially if you're studying advertising and marketing.
SVG Edit
It's almost like "savage edit", but actually it's just Scalable Vector Graphics. Those who are familiar with this term can officially consider themselves professionals. And those who have no idea what SVG is, don't worry.
Honestly speaking, we didn't know that as well, but there is no information that we wouldn't dig up for you. It's an easy-peasy program that is extremely popular among web-designers. Whether you're already a total pro or you've just started your long and painful way to the top in this sphere, you still will find this program rather helpful.
Vecteezy Editor
You won't find an incredibly huge variety of instruments and functions here, but there will be everything you need to create something basic, simple, and fabulous. In addition to that, you'll get a great interface that won't scare you away with the unlimited number of icons.
Let's just say that it's the most classy option among all programs we've offered you today. What you're going to love about this editor is an opportunity to amend any image you want.
We are influencers and brand affiliates.  This post contains affiliate links, most which go to Amazon and are Geo-Affiliate links to nearest Amazon store.
I am interested in all things technology, especially automation, robotics and tech that helps change how society will live in the future.