If you're looking for a high-quality speaker that can handle almost any environment, the Sbode bluetooth speaker is perfect. This small speaker delivers great sound and the volume can go up high, which makes it a great choice for outdoor activities. With an impressive 8-hour battery life, you don't need to worry about charging this speaker in the middle of your fun. This speaker is also weather-proof and can handle a little water, dust, rain, sand, or anywhere else you want to go.
Sound and Microphone
The sound on the Sbode speakers is some of the highest quality I've heard from such a small speaker. Not only is the sound clear, but it can get really loud, which makes it perfect for outdoor use. Voices are just slightly grainy when you're listening, but I do believe that's due to the mesh material wrapped around it to protect it from water. When I turned it all the way up and left my apartment, I could still hear it playing all the way down the hall (sorry neighbors, had to do it for the review!). The sound stays the same, even at a high volume. So if you're having a barbecue you don't need to worry about dealing with a buzzing speaker that can't handle the volume. If you have two of these speakers, the TWS function allows you to pair them both at the same time.
Radio Option
I've tested a few speakers through the years, and rarely do they have a radio option. When your phone dies or you don't have a Micro TF/SD card, for most speakers they now become useless. If that happens with the Sbode speaker, you simply turn on the radio option so you can keep listening to music. All you do is tap the power button once more when the speaker is on to switch it to the radio.
Battery and Bluetooth
You can connect the Sbode speaker through Bluetooth, the 3.5mm cord, or micro TF/SD card. With this speaker, you can also use it for hand-free calling with the built-in microphone. After 10 minutes on standby, it turns off so you can save on the battery. Each time I turned it on, the speaker connected automatically. I never had to keep pairing my phone with the speaker. The Sbode speaker took a few hours to fully charge, but it plays for a full 8 hours (and even longer if your volume is lower).
Waterproof protection on the Sbode speakers
The Sbode speakers are weather resistant. That means you can take it in the shower, to the pool, by the beach, or anywhere else and not worry too much about it getting damaged. It can't be fully submerged in water, but it won't be hurt by slight splashing here and there.
Specs:
Noise/wind reduction technology
Bass radiators on each end for premium acoustic sound
3 x 3 x 4.2 in
0.7 lb
Dual acoustic driver and passive bass radiators for a superior sound
FM radio
Micro TF/SD card supported Aux line-in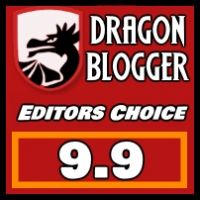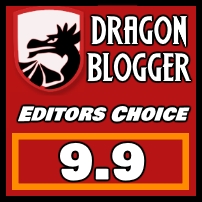 Use promo code LZJSXR56 until 05/08/2018  11:59 P.M. PST to get it for only $23.99!
I received this product at a discount for the purposes of testing it and reviewing it.  All opinions expressed are truthful and 100% my own.