ASMR is the hottest new trend for videos and companies are catching up to make products that work for it. These headphones from Scenes are omnidirectional microphones that create a 3D sound for recordings. While it wasn't easy to figure out how it all worked together, once I finally got it set up it was a pretty cool device. There's an audio clip down below so you can figure out if it's a recording quality that would work for your content.
Setting it up
The first thing you need to do to use the Scenes headphones is to open up all the pieces to put them together. The cords come in separate boxes and need to be put together to use on your iPhone. Although the Amazon listing says it doesn't require an extra app, my phone flagged that it needed an app and a firmware upgrade. The instructions aren't incredibly clear on how to set everything up, but thankfully it's pretty easy to figure out since there are only three major parts to plug together.
Recording quality
There are two built-in omnidirectional microphones to get a full surround-sound type of recording. Here's what they sound like:
Overall, I'd say they sound pretty good compared to some other ASMR headphones on the market. However, if you're looking for ultra-sensitive recordings, you might want to go with a different brand.
Sound quality
The Scenes headphones were good for picking up small, subtle sounds and whispers. Every now and then after not using these headphones for a bit, they'd make a "click" sound which was loud and it didn't have any warning. The first audio recording had some scratchy sounds in the background, but I assume that was from it getting set up for the first use because it didn't happen again after that. Listening to music or other audio doesn't sound too good on these headphones.
Overall thoughts
If you're looking to get into ASMR or other audio recordings that require extra-sensitive, quality recordings, then these might be a good option depending on your budget. They're semi-easy to set up, I only had one issue with sound recording quality in the beginning. The right and left ear stand creates an interesting feature, especially if you're looking to give sound in each different ear. You can also use these headphones to listen to music, but I wouldn't recommend these for that specific purpose.
Features:
Two built-in omnidirectional microphones
Only works with Apple products due to the Lightning Connector
Can listen to music with them
Buy the headphones:
Get 10% off the headphones with coupon code: O2AUIPUI
Valid 7/18-9/30 PDT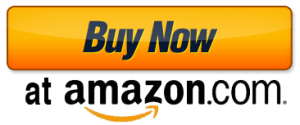 Disclaimer: I received this product at a discount for the purposes of testing it and reviewing it.  All opinions expressed are truthful and 100% my own.
[P_REVIEW post_id=1086543 visual='full']
Jackie is a writer out of Denver, Colorado with a never-ending passion for good TV shows, gadgets, and old-school video games.
Compensation Area of Interest I've been writing articles online for over 8 years, but I'd like to start getting into the review world. I love, love, love TV shows and gadgets.