We are influencers and brand affiliates.  This post contains affiliate links, most which go to Amazon and are Geo-Affiliate links to nearest Amazon store.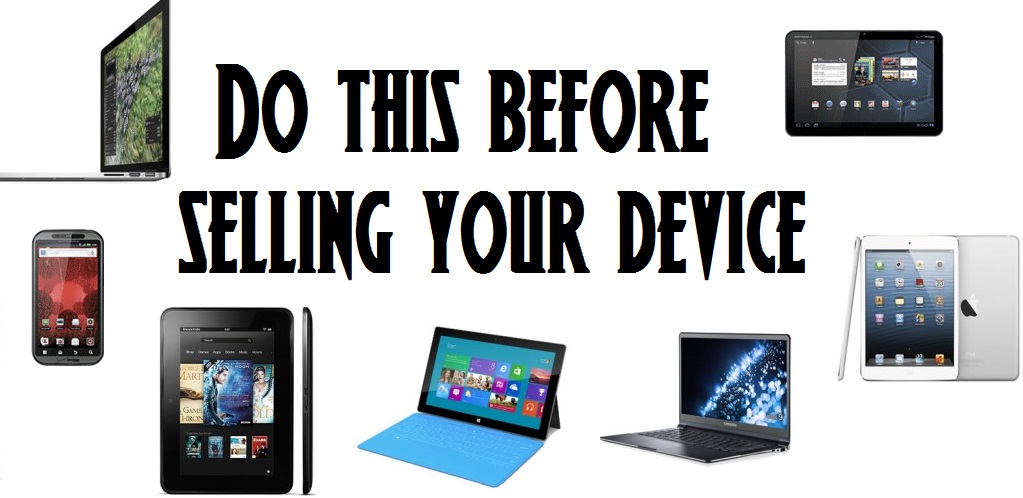 Maybe it's your once favorite PC, smartphone, or tablet and you want to sell it for a better gadget (Don't we all go through this?). Before just selling it right-away after a factory reset however be sure to follow these steps before giving it away to the buyer. By just doing a factory reset and selling it, you may lose some personal data, and have issues with your authorized DRM purchases, and the owner may even recover some of your data from your device.
So let's start step-by-step on what you should do before selling your device.
---
Backup your data
Obviously you will have to backup your data before deleting it if you need it, and perhaps you have done this step already. If not, backup all your data to somewhere safe like and external disk or better, backup data like photos, etc. to the cloud, many services offer backup facility like Google Drive, and Dropbox. If the device is a smartphone or tablet, you most probably have your photos and videos uploaded to a cloud service like Google Drive or Apple iCloud already. If not, enable the the auto upload function in Google+ for your Android device or Photos Stream in your Apple device and wait for them to finish.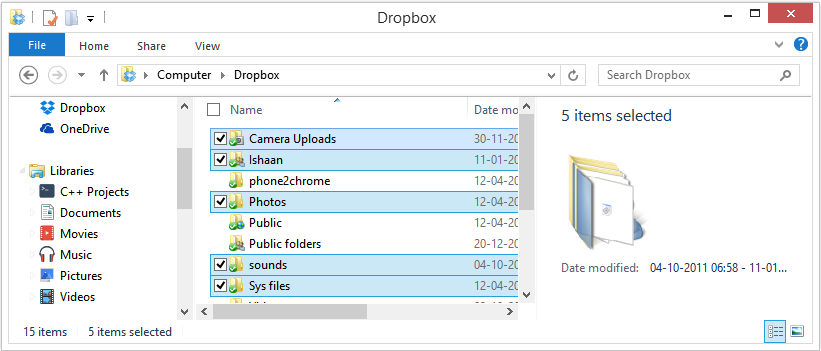 Deauthorize all the DRM purchases
You may have installed Windows as the OS, Games, purchased something from iTunes, etc. in your current machine. All these contents come with Digital Rights Media technology that locks itself to your machine itself. When you use them with the same key on the other machine it may not work depending how many times/machines you have activated with the same key.
To prevent such happenings, you will have to deauthorize your current machine from those programs. The same thing goes with PC games, many use SecuROM activation and allow you to activate them on certain number of machines. You should also revoke the activation all such games before getting rid of the machine. All games don't need this, for example most games on Steam don't require this step but some do.
Remove all data from your device
For smartphones and tablets, just remove the external SD card if it have one, and format the internal one. Now, factory reset your phone so that all your personal data, accounts, settings, etc. are erased from the device. You may wan't to do that more than one time to be sure, but one time will suffice.
For Windows machines, with mechanical drives, it is possible to recover some data you deleted before giving it away. To be sure, erase every sector of your drive using a live Linux CD/USB or some other tool if you prefer.
If you have Windows 8 or newer, you can also use the inbuilt fully clean the drive feature to this instead.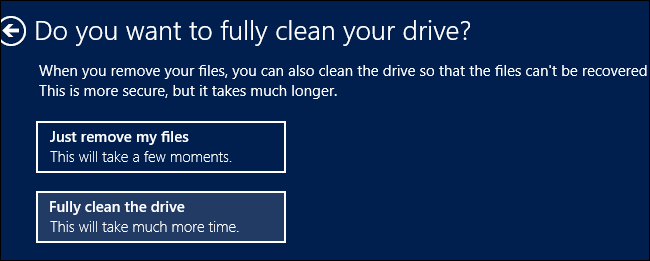 Reinstall
Now, on Android smartphones and tablets, open Settings>Backup & reset>Factory data reset. On iOS, open Settings, tap General>Reset>Erase All Content and Settings. In PCs running Windows 7 or earlier, you'll have to reinstall Windows. You can do this from an installation disc/USB, or from a recovery partition (if any). On Windows 8 or newer, you can just reset your PC.

---
Your device should be like new now, and ready for it's new owner!
We are influencers and brand affiliates.  This post contains affiliate links, most which go to Amazon and are Geo-Affiliate links to nearest Amazon store.
Hi, I am Ishaan Farooq, let me introduce myself. I am a Tech Blogger from Lucknow, India and am a big Techo Freak who loves to Surf Internet the whole day and is a Modding, Programming and Customization Enthusiast.