We are influencers and brand affiliates.  This post contains affiliate links, most which go to Amazon and are Geo-Affiliate links to nearest Amazon store.
Introduction:
Today, we're going to take a look at the Sennheiser PC 373D 7.1 Dolby surround sound gaming headphone. The name might ring a bell as it's made after the very well-known PC 363D from Sennheiser, aimed towards gamers and those looking forward to the signature Sennheiser sound in music and movies.
Company's take on the product:
Sennheiser's PC 373D is a high-end open acoustic gaming headset that delivers incredibly immersive 7.1 Dolby Surround Sound and crystal clear gaming communications thanks to its high-quality, noise-cancelling microphone. The sleek Surround Dongle and powerful PC software perfectly optimize your experience for competitive and immersive gaming, and even music.
Unboxing:
Closer look at Sennheiser PC 373D: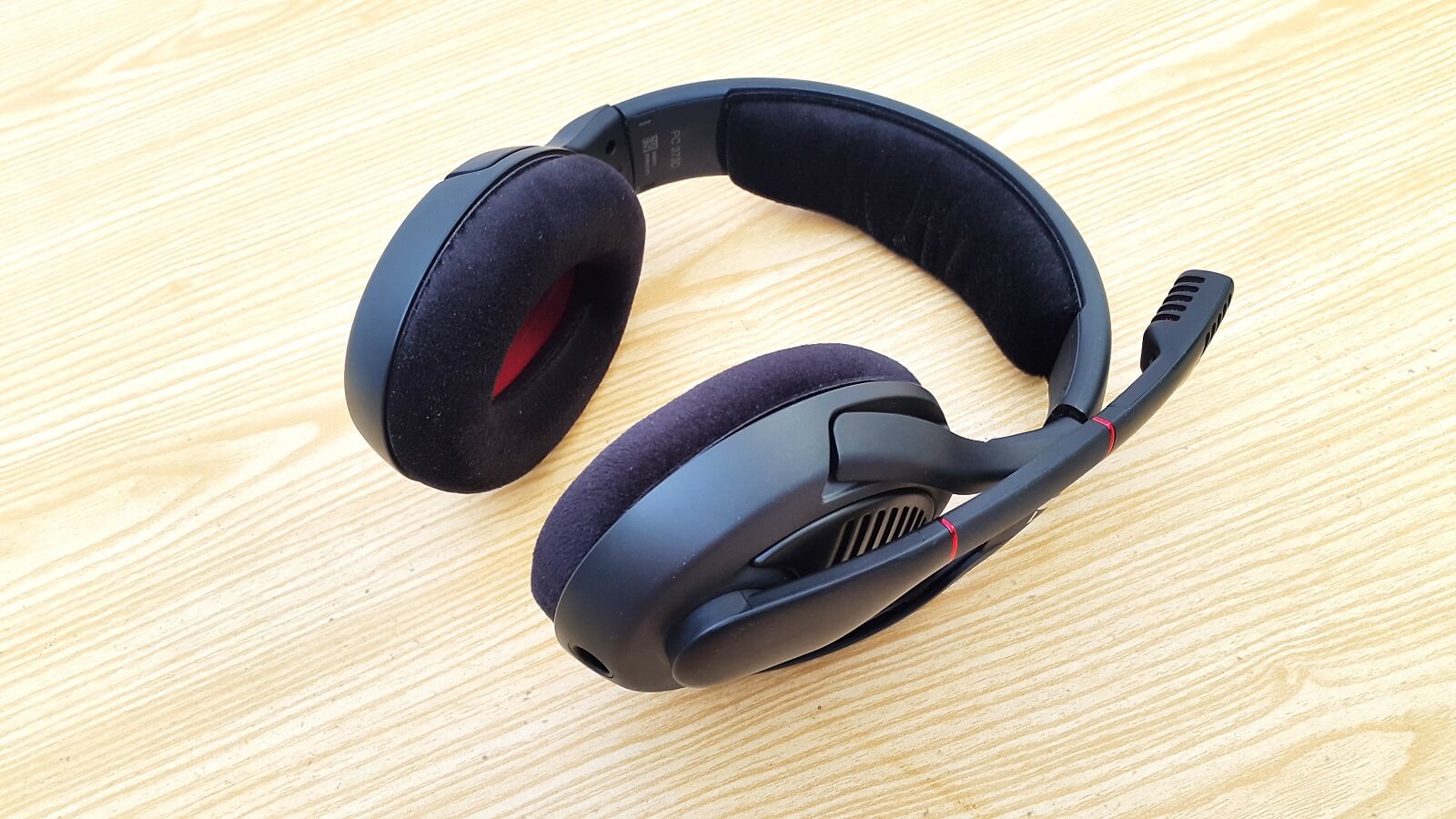 The Sennheiser PC 373D features a matte black body, with a little bit of red accent on the mic and on the earcups. At the price point of $249.95, one might expect RGB LEDs, some exquisite design, and patterns on the headphones, but that is not the case with the PC 373D. It is an ordinary yet professional looking headphone.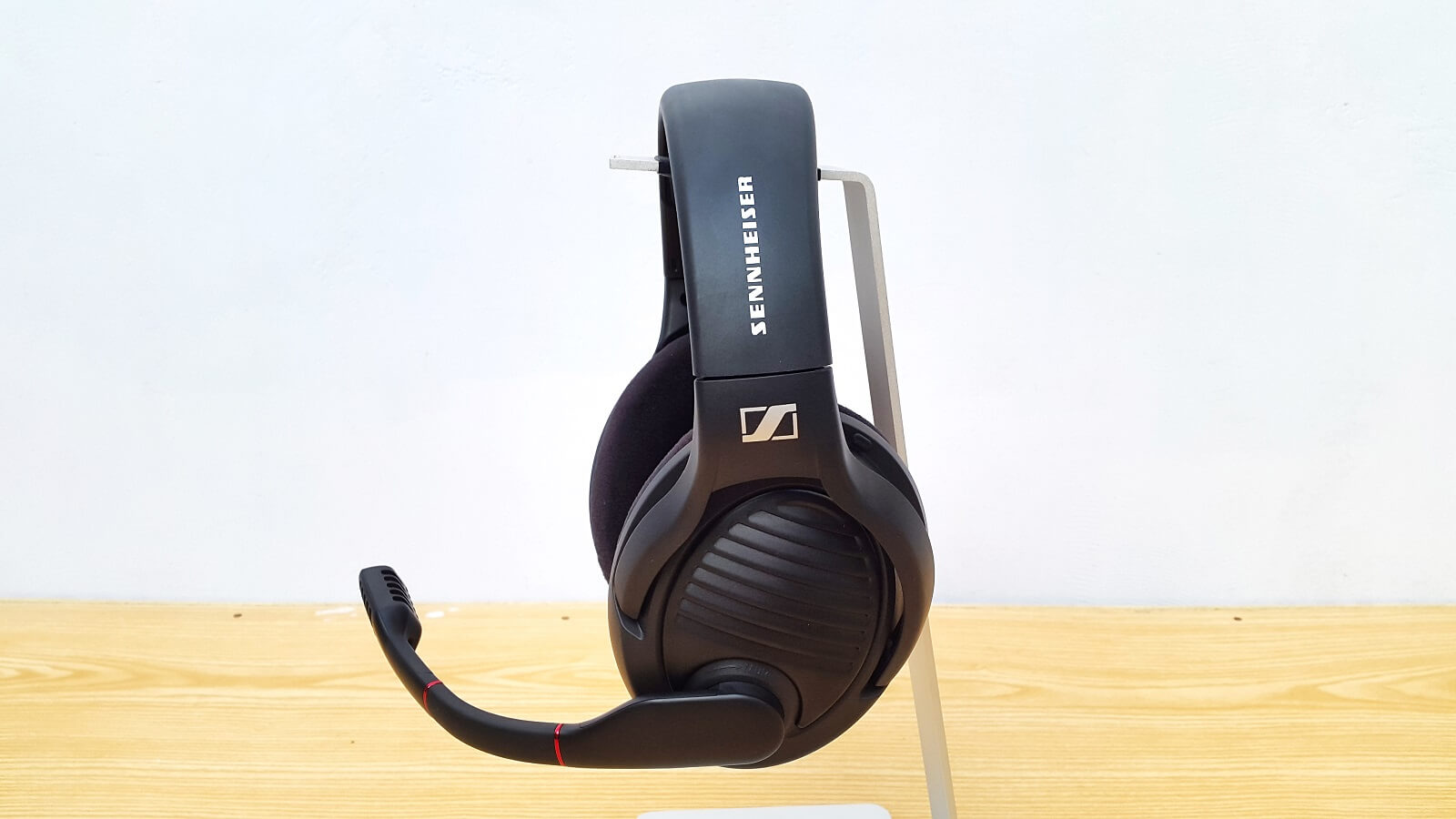 We have a boom microphone on the left side of the headphone. The mic can be activated and muted by flipping it. This is one of the go-to features for my everyday headphone where I don't want my friends to hear all sudden noises from neighbors. Also, if you noticed, at the top body and the earcup connectors, we can adjust the earcups a little bit for maximum comfort during head movement.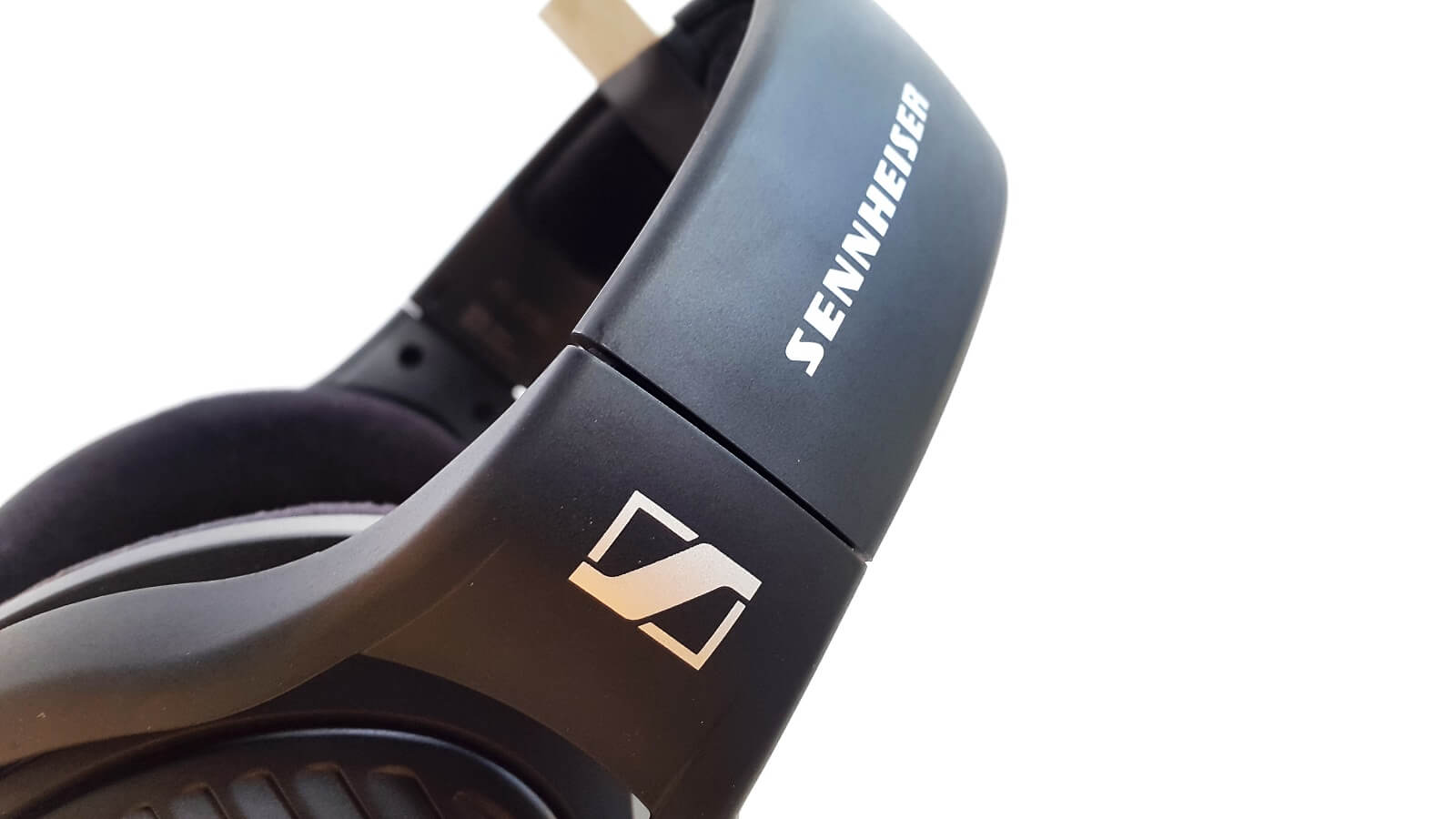 The Sennheiser logo and their text can be found on this end for aesthetic purpose as well.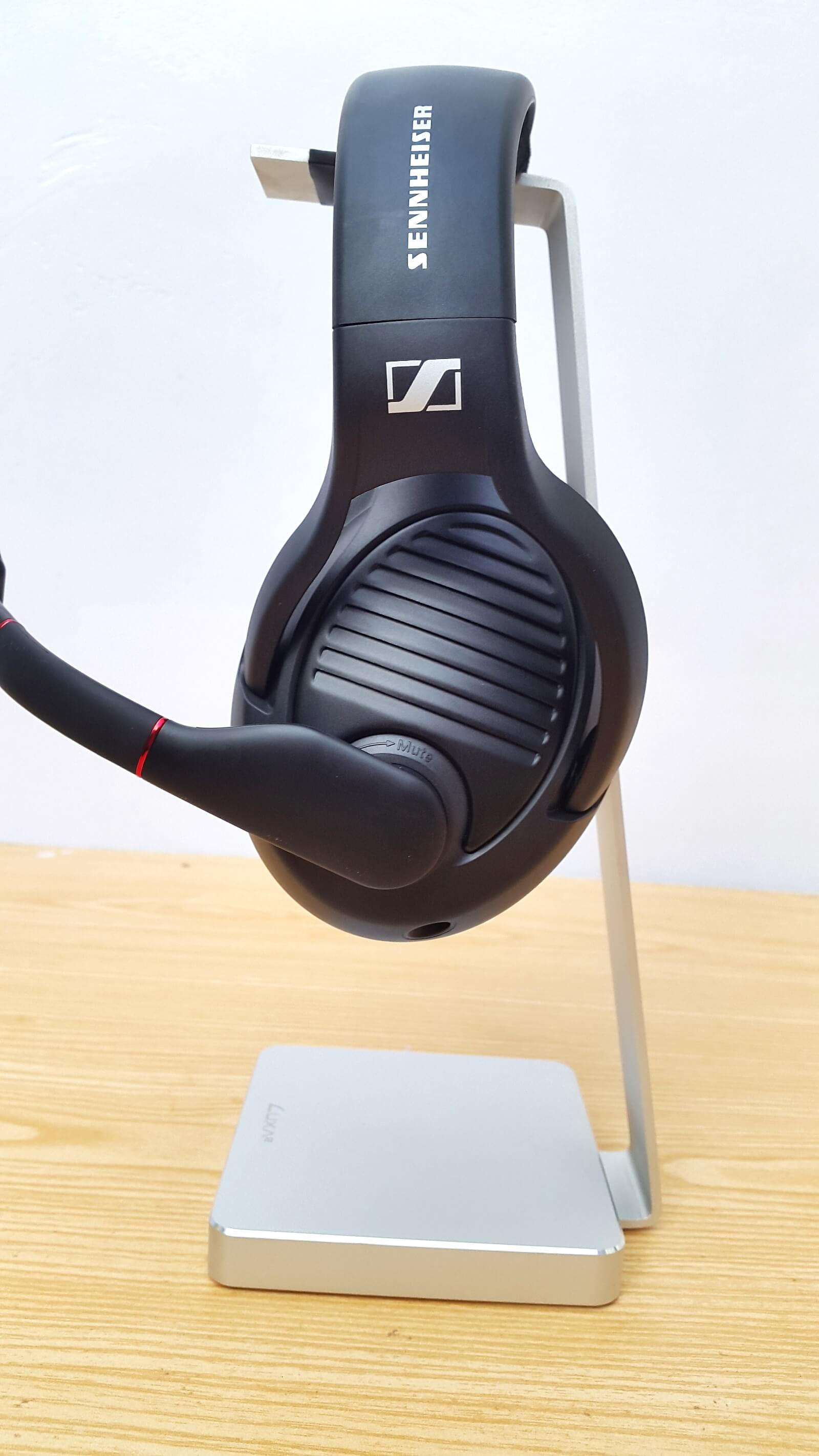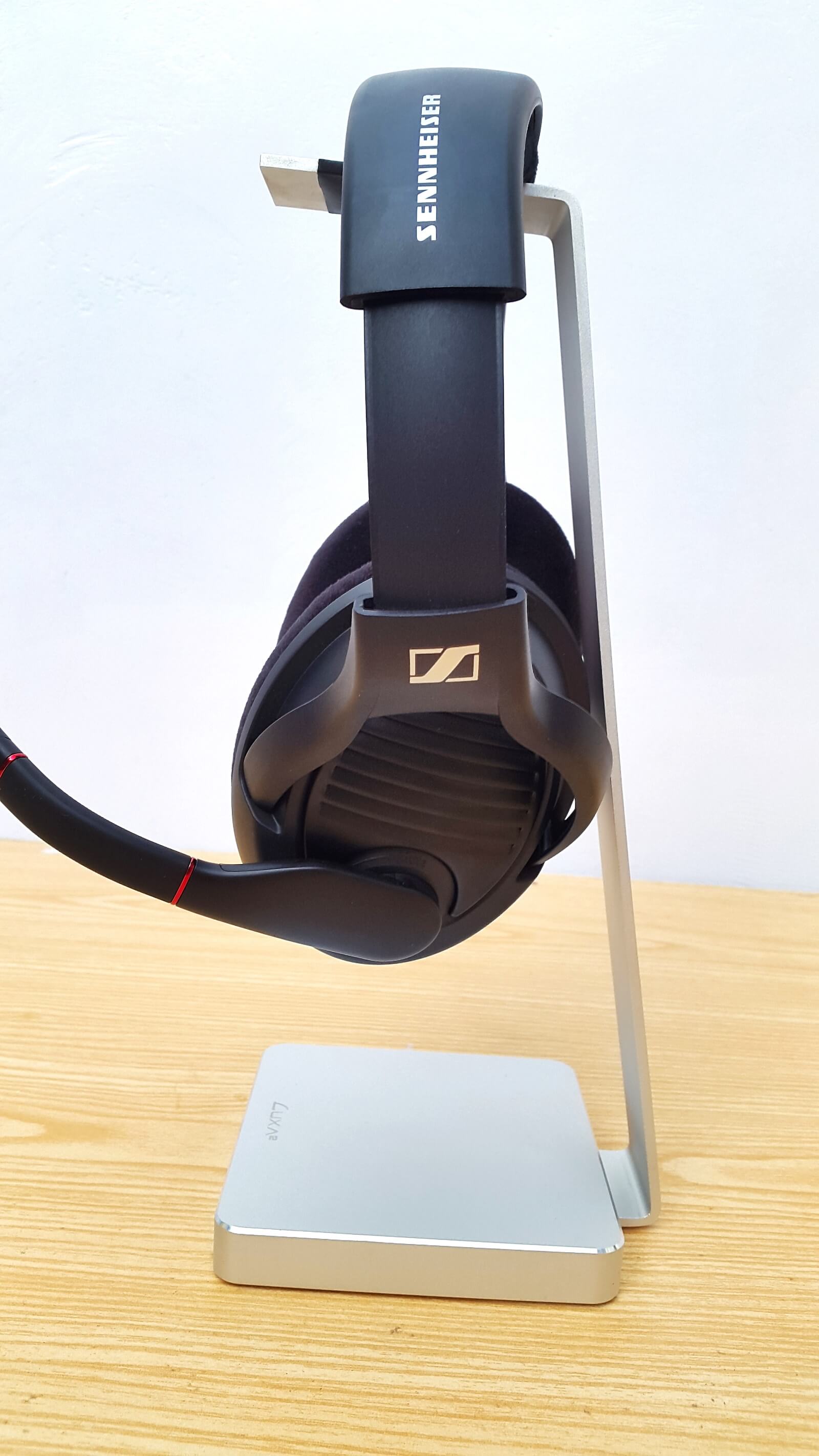 The headphone extends to a great value making it more comfortable for various users. The extended length adds about 2.2 inches to the top.
On the right side, we have a dial for the volume control. It's always good to see the volume control directly on the headphone instead of the wires because they're difficult to reach.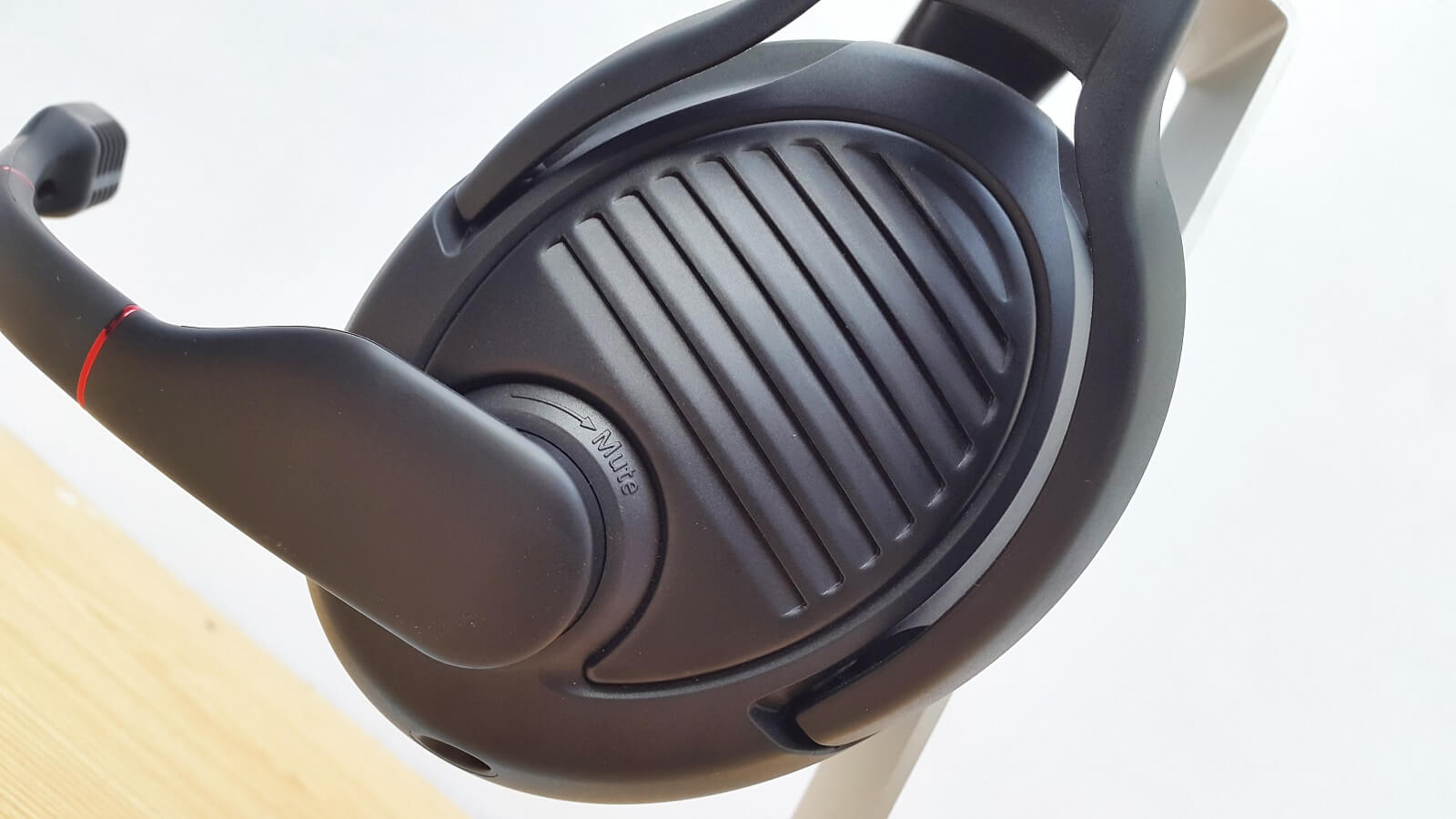 On the earcup, we can see some perforated grills which let air to circulate through so your ears can breathe and do not sweat often. This is mostly the case with closed earcups.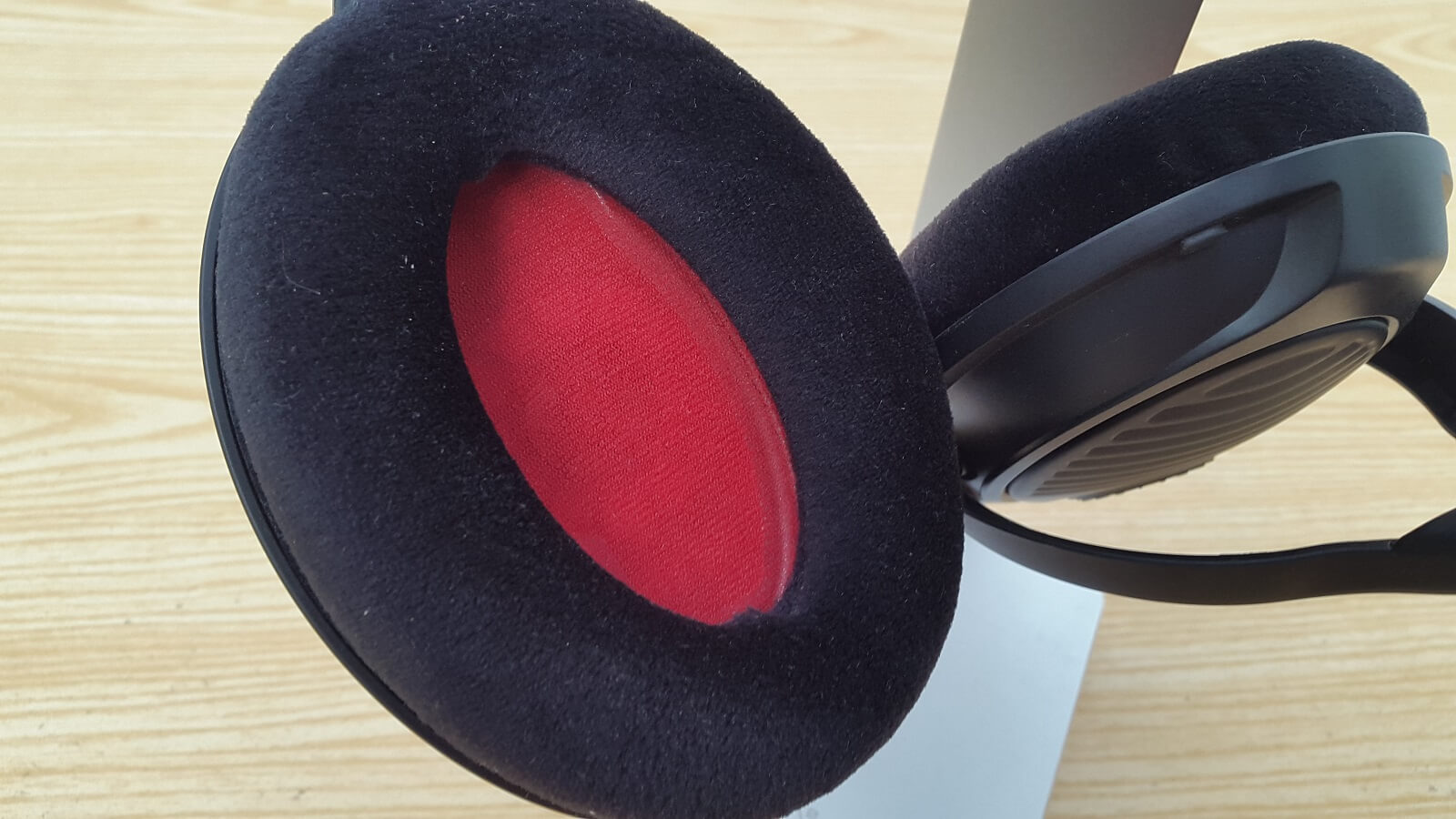 Inside, we have XXL plush velvet earpads that are very comfortable and covers your ear entirely. Also, the interior is in red, which even though will not be visible, still add some value to the overall design if you look at it on display.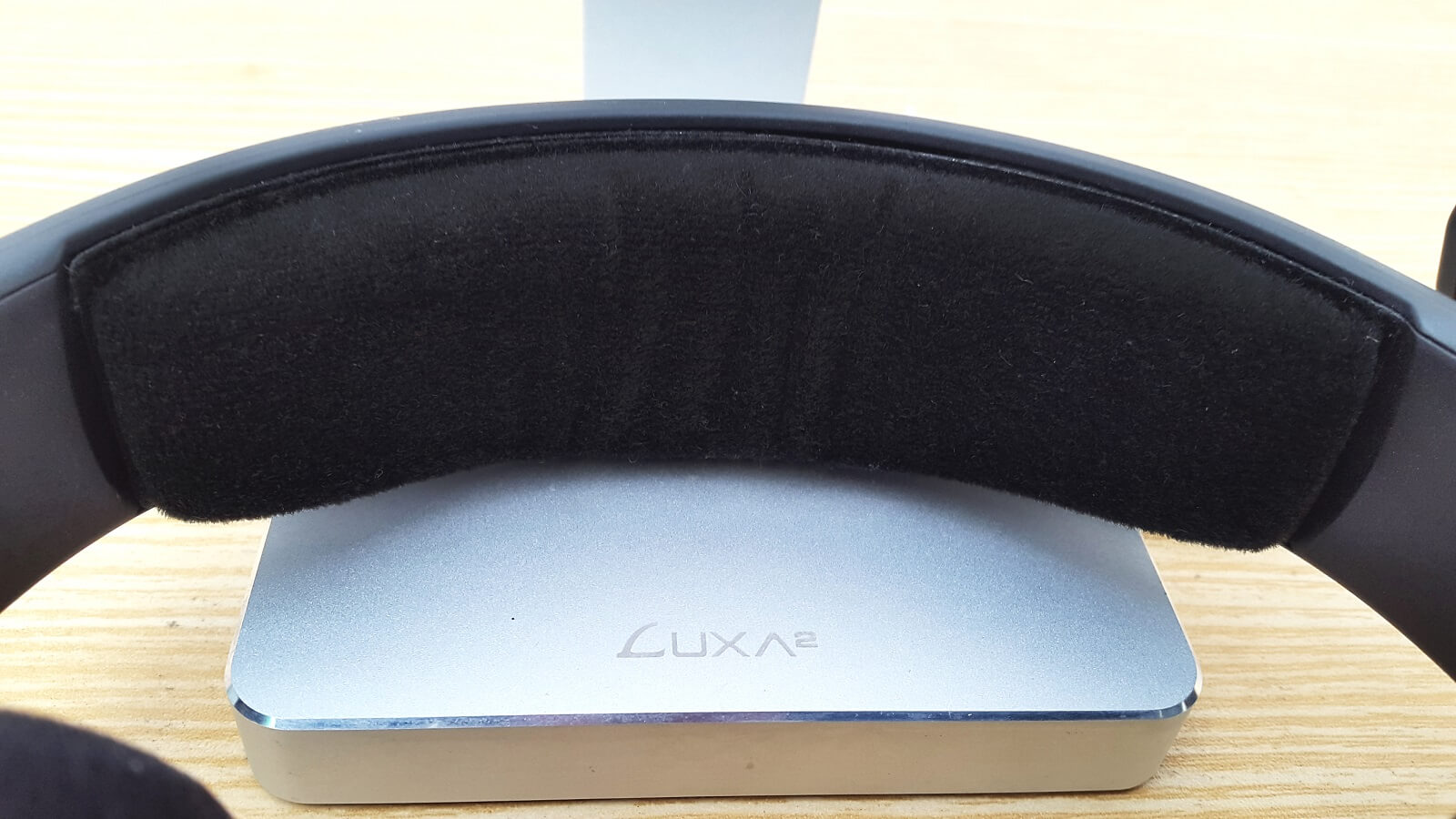 The headband also features a same material and I believe it is one of the most impacting reason for the great comfortability of the headphone.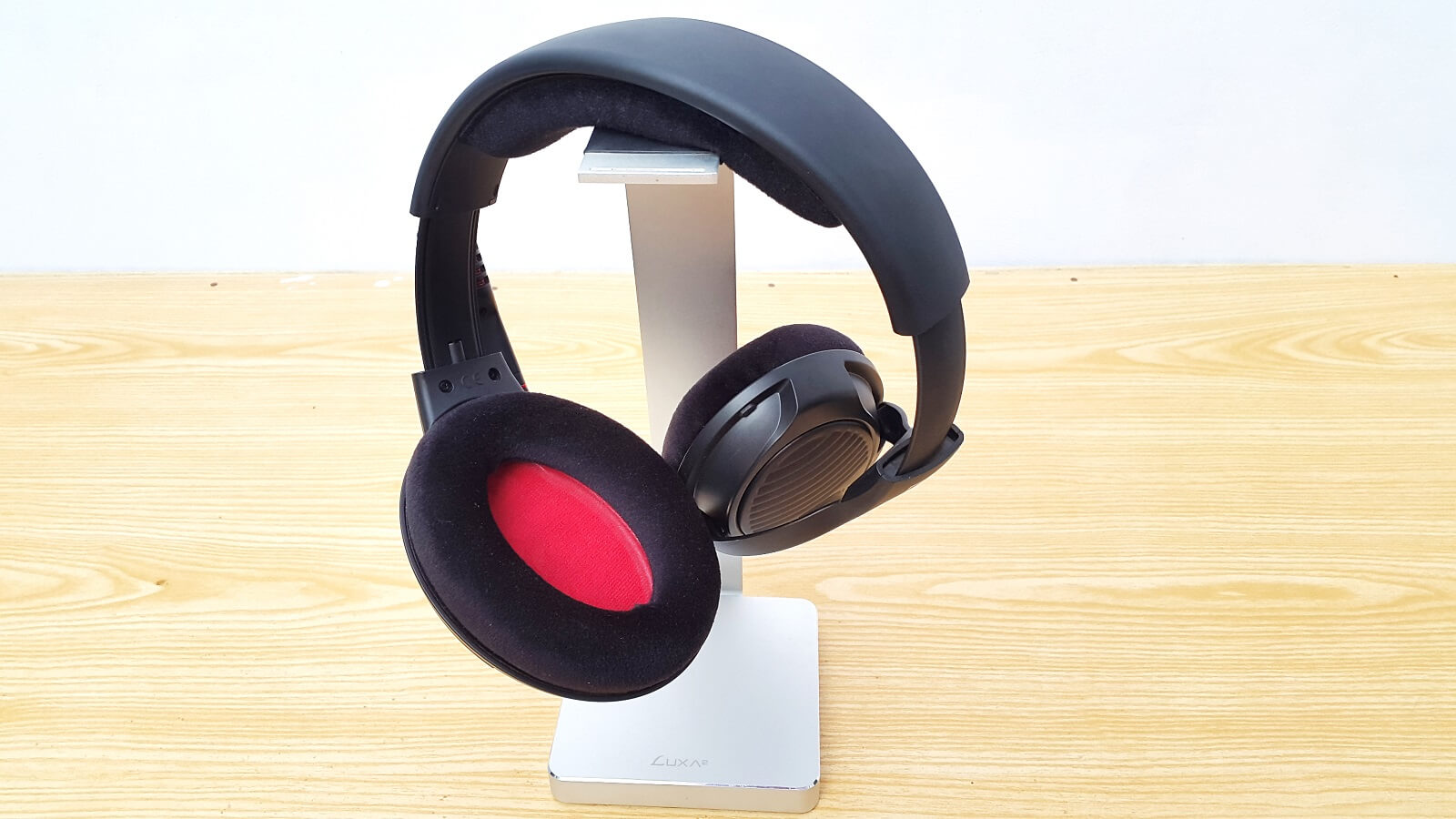 In this picture, you can see the flexibility of the Sennheiser PC 373D. They are very flexible so they can bear a little bit of rough treatment. I wouldn't recommend stretching them too much, though.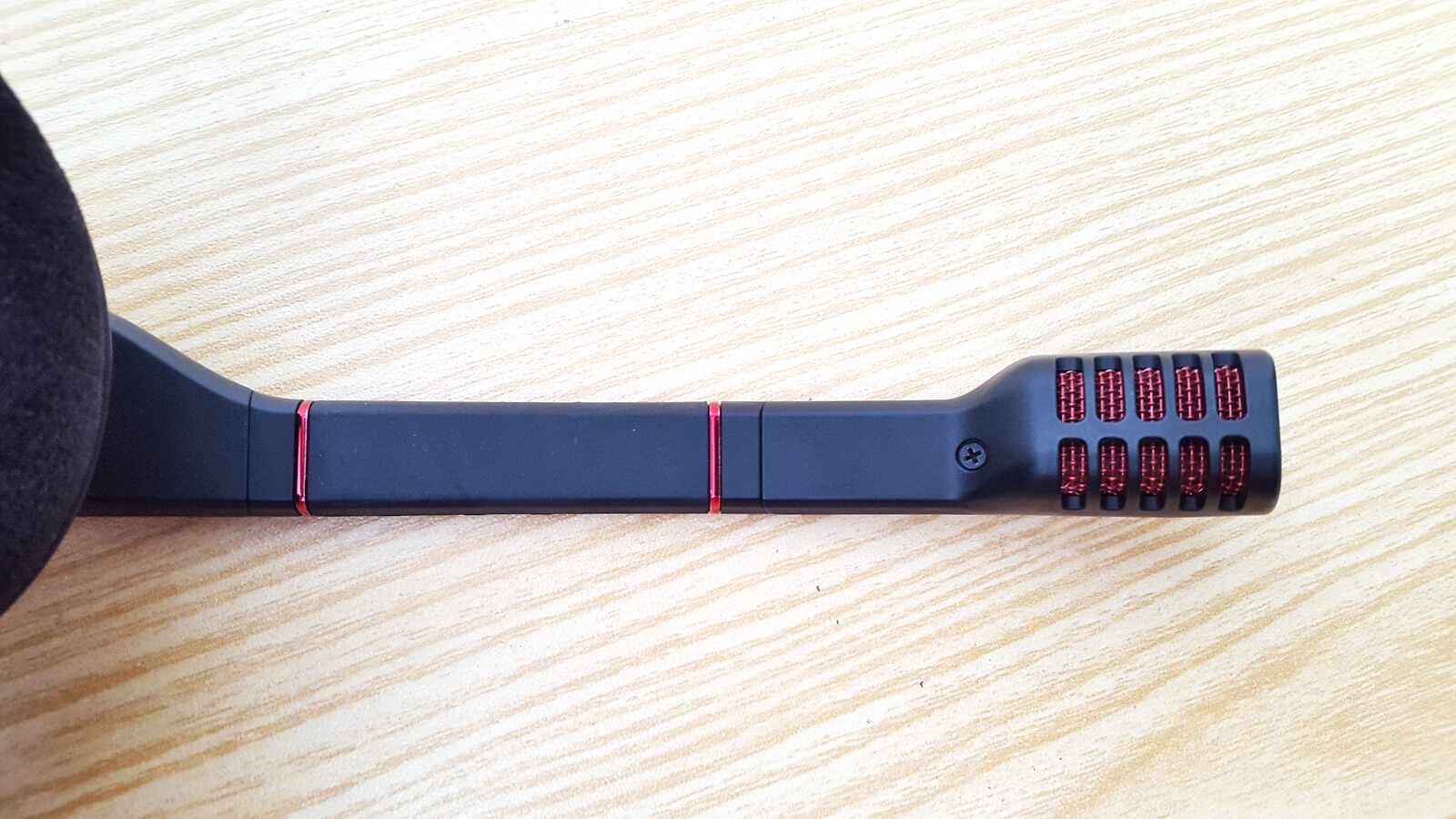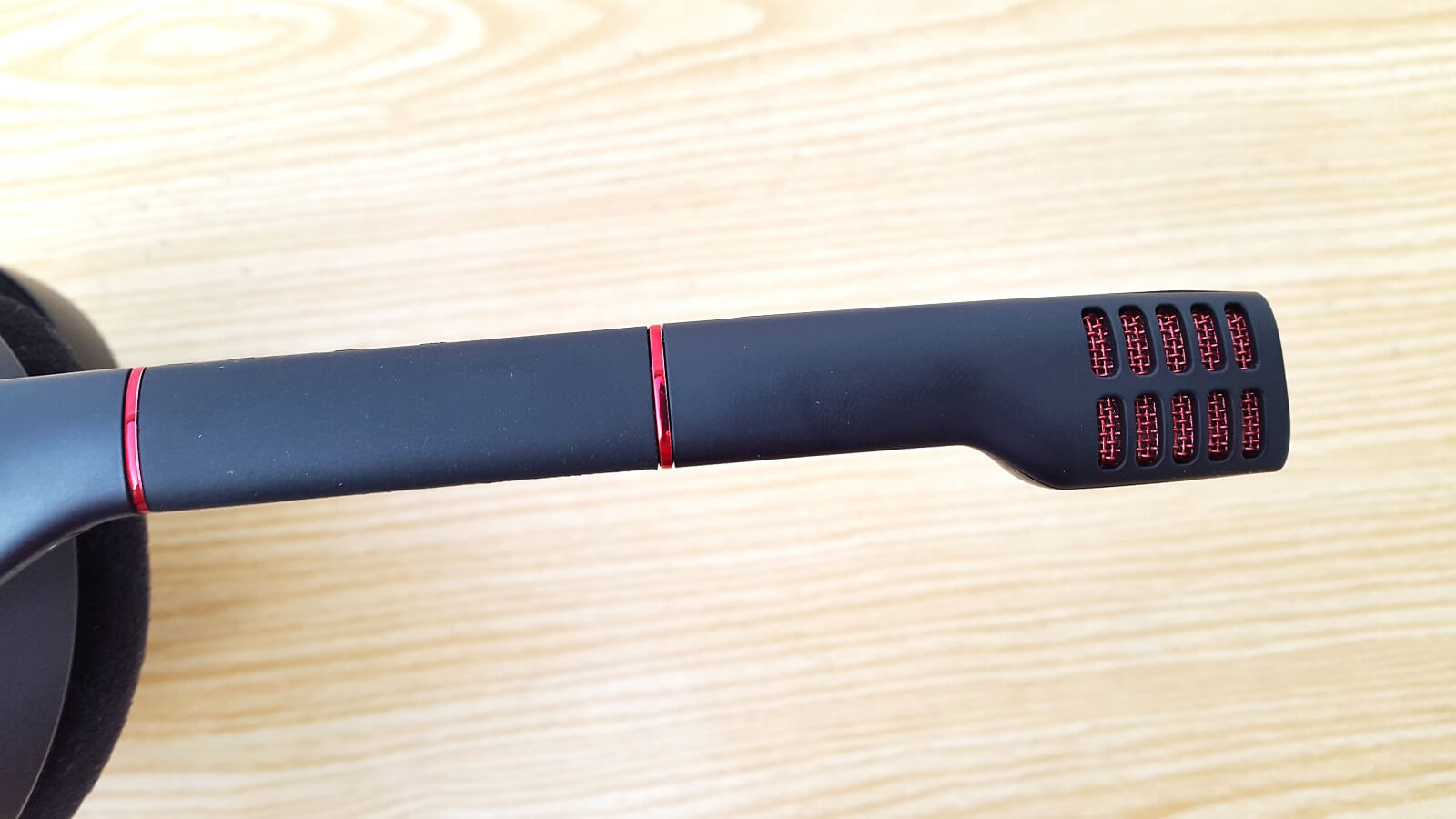 On the mic, as mentioned before, we have some red color presence to overcome the black color. The mic is a little flexible as well like you can bend it a little and bring it in front of your mouth, but the detection level of the Sennheiser PC 373D is so good that you won't need to. And the grills on the mic makes it look great.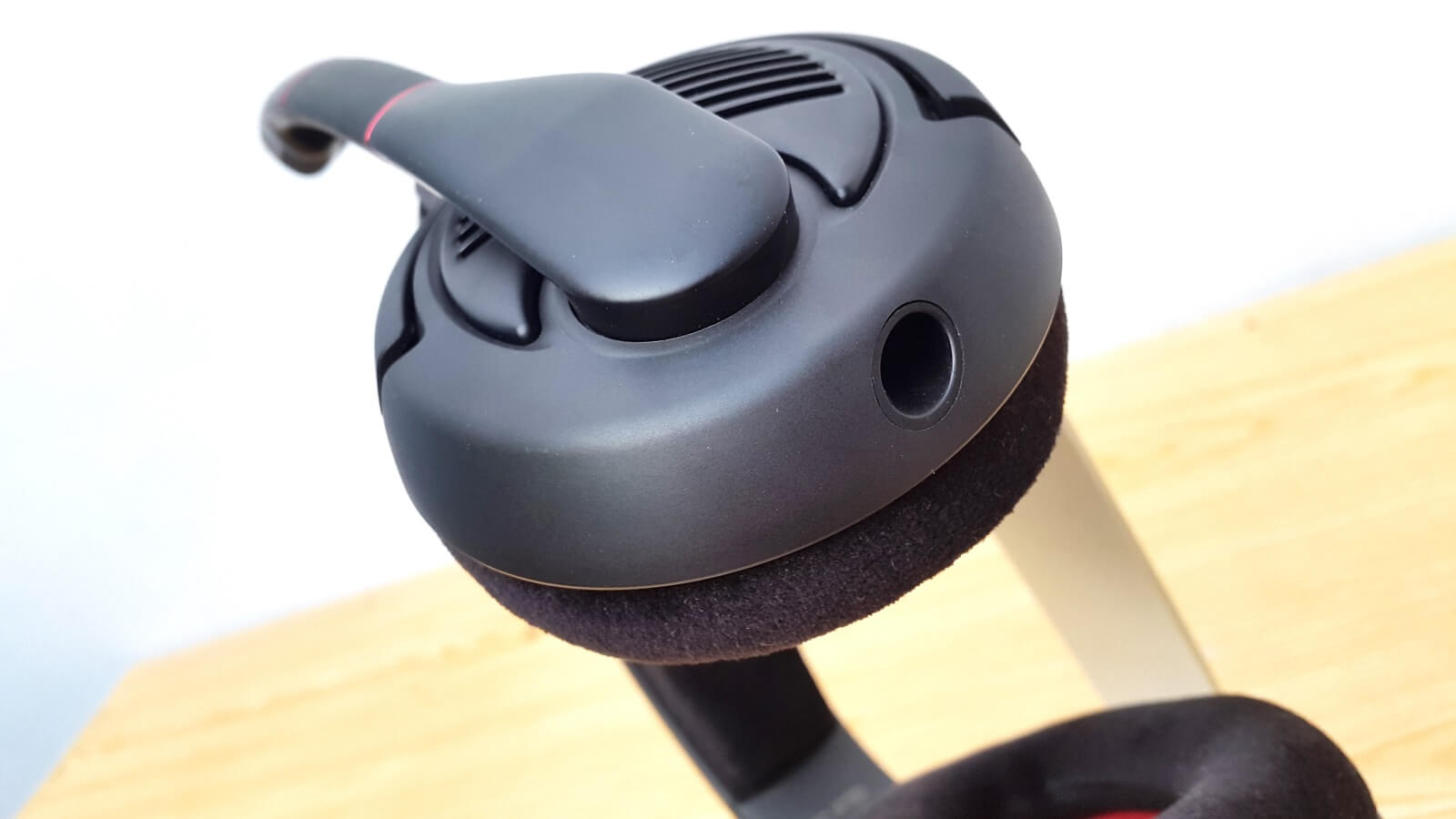 On the left earcup is where the cable for the PC 373D goes. Yes, it features a detachable cable.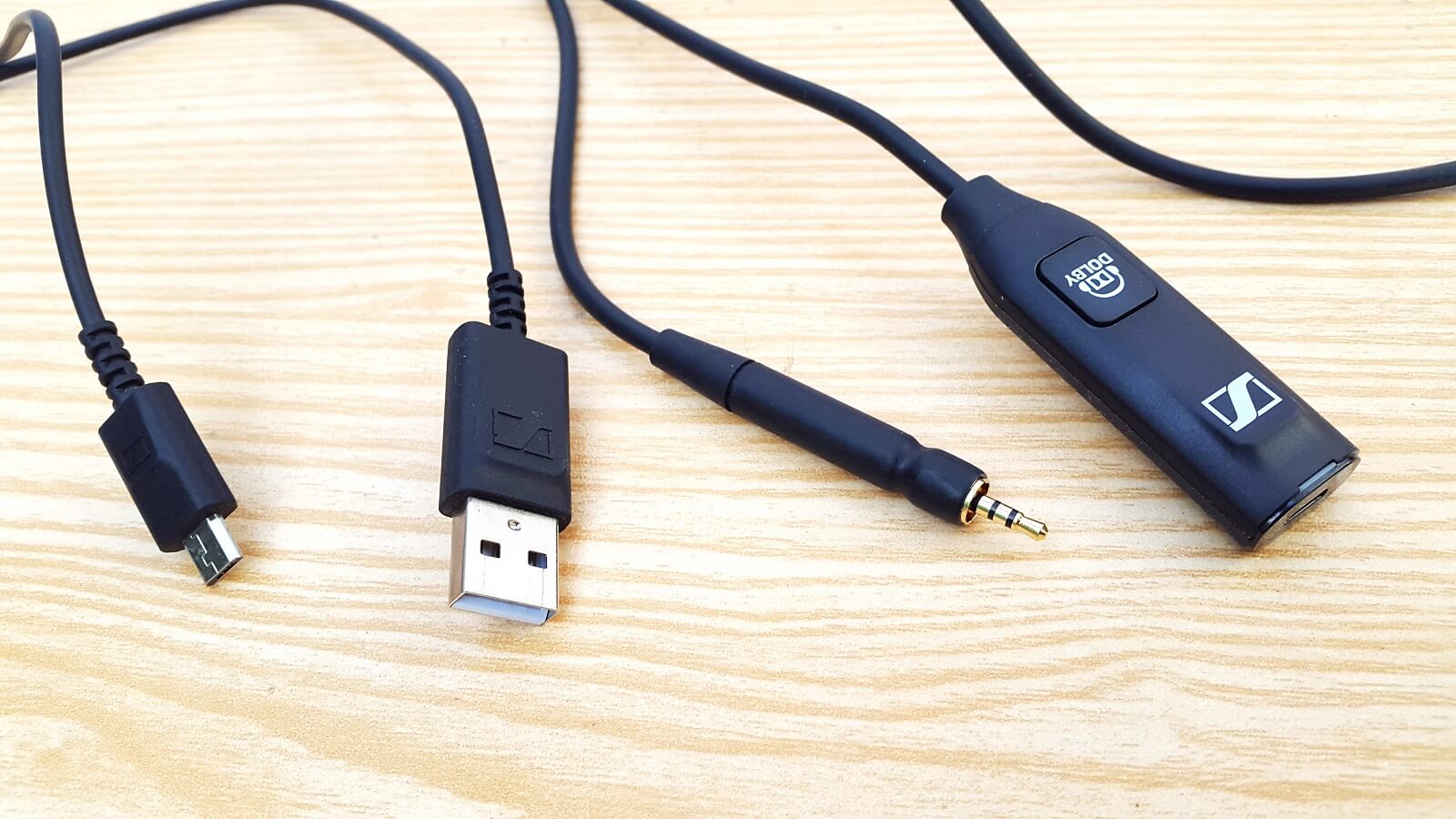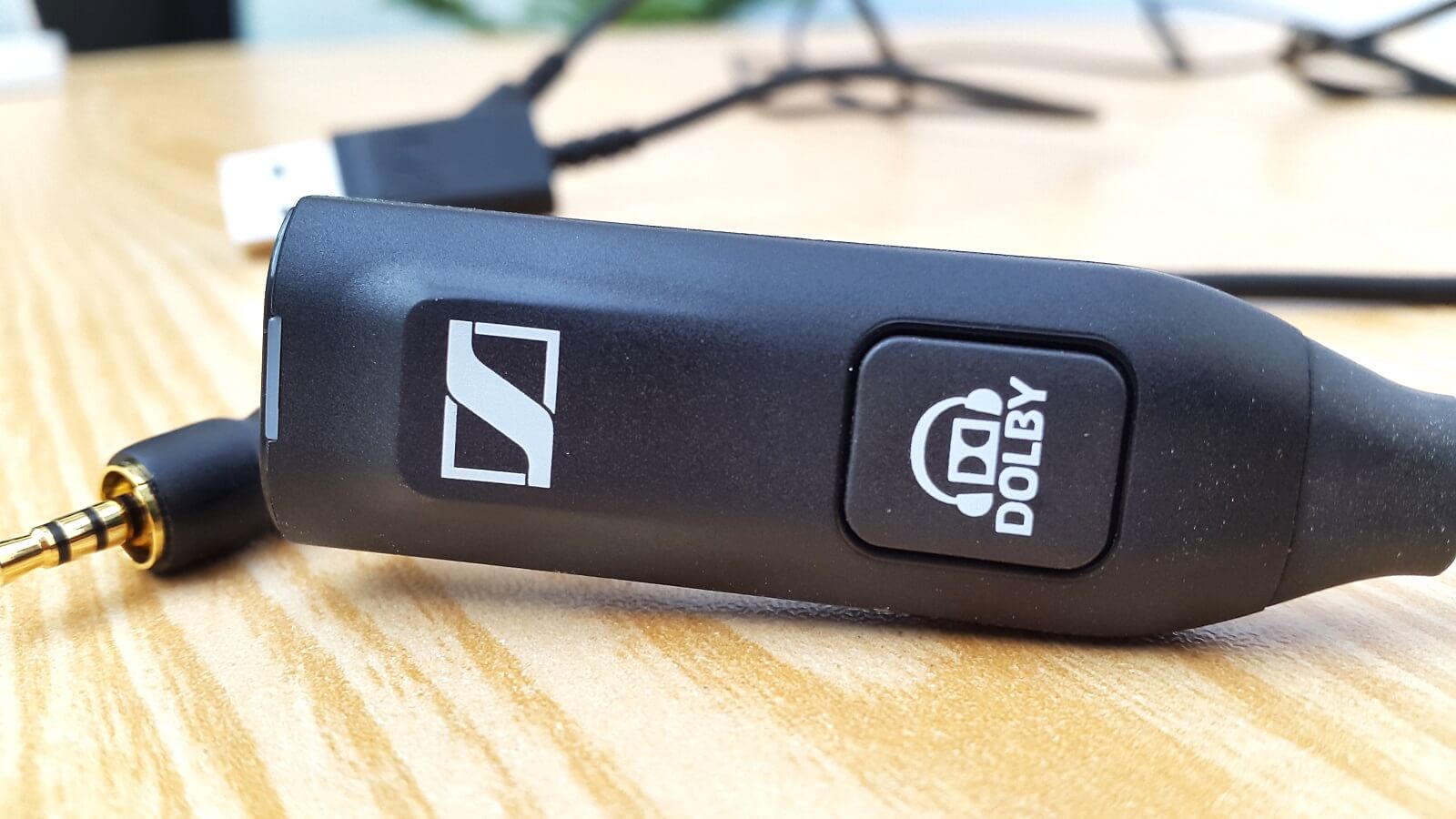 So there are two sets of cables, one of which is the microUSB to USB 2.0 cable, while the other one is a in-line Dolby dongle to microphone cable. The cable that has the in-line Dolby adapter is about is about 1.8 meters long while the USB cable is about 1.3 meters long. So in total we have about 3 meters on the cable. That much length somewhat gets difficult to manage and speciailly when there's no valco-strap of cable management option by default. I've ran over the cable a couple of times with my chair, which will often happen with you as well, but I'm safe to say there's no damage done to the cable, yet.
Sennheiser PC 373D Specification:
EAN No.
40 44155 20940 2
UPC No.
6 15104 27322 1
Art No.
506528
Ear Coupling
Circum-aural
Transducer Principle
Dynamic, open
Cable Length
1.7m + 1.2m
Connector Plug
USB
Delivery Includes
Sennheiser PC 373D 7.1 Surround Sound gaming headset, USB Surround Dongle, 1.2 m USB extension cable,
quick start guide, safety guide
Warrenty
2 Years
Frequency Response
15-28000 Hz
Impedence
50 Ω
Sound Pressure Level
116dB
Frequency Response
50-16,000 Hz
Pick-up pattern
Noise-cancelling
Senssitivity
-38 dBV/PA
Dimension (W x H x D)
250 x 237 x 109 mm
Weight of headset and packaging
715 grams
Dimensions outer master carton (W x H x D)
695 x 270 x 623 mm
Amount of products per outer master carton
10
Comfortability:
I would like to begin the paragraph by saying this is one of the most comfortable headphones I've ever had the experience of using. The plush velvet padding on earpads and headbands are really comfortable. The PC Sennheiser 373D only takes a few moments before it disappears from my head. And I mean that in a sense that I don't feel like I'm wearing a headphone only after a few minutes of using the PC 373D. It's that comfortable. There's no extraordinary push from any part of the headphone to keep it on the head, that doesn't mean it's just hanging on the headphone, it has a firm grip on the head. You might even be able to stand on your hands wearing the headphones, not sure why would one do that, though.
Audio Quality:
Well, this is what it's all about in the end; how does it sound? I've had the opportunity to use this headphone for a few months now for reasons, and now I can say, I'm pretty attached to it. Let's talk in detail further below.
Gaming:
I still remember the day I was using a stereo headphone for Battlefield 1, and as soon as I put the Sennheiser PC 373D on, the whole game sounded different. The broadness of sound-stage was just too vast that it never sounded anything like before. Well, that's what 7.1 does over a 2.1 configuration. The PC 373D sounds amazing at whatever title we threw at it. Be it, open world game like battlefield or a small environment game like CSGO or rocket league.
The only thing the Sennheiser PC 373D is lacking is the volume. Even with the volume maxed out from both PC and headphone directly, there were moments when I found the volume a little bit lacking or just wasn't loud enough for the immersive moment at the point in the game. But for a casual gaming experience, you won't find the volume output lacking and of course other than system volume and headphone volume, you can give it a little more boost from the in-game volume.
The PC 373D does well when it comes to producing every type of sound at a level that does not overpower the other. For example, at same volume level in-game, the background music, in-game actions sound and character voice are clearly understandable without the need of increasing the volume of certain sounds in-game like with most headphones.
When it comes down to bass, it's neither too strong/punchy nor too weak, but it's actually very well balanced. The presence of bass even at max volume from both PC and headphone is very clear and I haven't noticed any distortion so far. People who rather like the overpowered bass from those 50-55mm drivers would find the bass lacking, though.
Music/Movies:
This is what comes to our mind when we hear the name Sennheiser. The superb audio quality the Sennheiser headphones produce in music. I found the PC 373D to be very clear and immersive. Mostly I listen to electronic and bass heavy music generated by a 50mm driver, so I found the PC 373D lacking a bit in the bass and volume output. But when it comes to pop, acoustic and various other genre songs, the PC 373D does a fantastic job. And by that, it does not mean that the PC 373D is lacking in the bass section. Rather it produces the mix at a very well balanced level that the bass does not overpower the mids and highs. And with PC 373D, I was able to hear the same bass heavy songs with better clarity where most of the instrument can be heard better without burying an accompanying instrument.
And when it comes to movies, I have no complaints at all. With PC 373D, you get really immersed in the movies.
Mic quality:
I've embedded a recording I did with my Mionix Castor and the Sennheiser PC 373D. In the below audio clip, you can see the difference between the recording quality.
Software:
The Sennheiser PC 373D has an accompanying software. Without this software, you won't be able to use the 7.1d surround sound configuration even though there's a one-click in-line button for switching between sound configuration.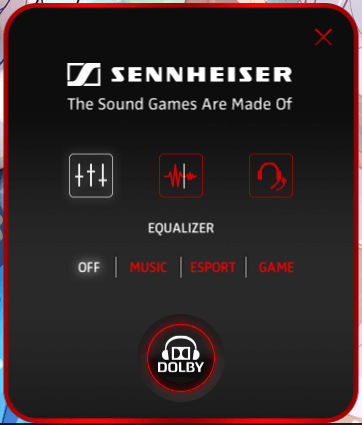 That's how the accompanying software for the Sennheiser PC 373D looks. Looks pretty neat, but also with not much to play wit. The home screen is the equalizer tab where we have 3 presets; music, eSPORTS, and game. Also, we have a Dolby button which is the 7.1d surround sound on/off button.
The headphones in 2.1 stereo sound a little unnatural to me, so mostly I've had the headphones on Dolby 7.1 surround sound. It feels like the sound is being pushed from the top area of the headphone in 2.1. As for the Music profile, there's not much of a difference between the off and music profile. In the Music profile, it feels like the software, first of all, brings down the volume a notch and then brings down the volume of various instruments a notch and leave the bass to overpower the other instruments. This was kind of an unnatural music profile to me.
The eSPORTS profile makes a lot more sense where the software brings up the commentary of rather, the vocals and brings down the other sounds a notch so that viewers are more immersed with commentary. Whereas the gaming profile is a warmer sound profile. It makes the vocals very pleasing while tames the music down a notch. Though the best sound profile out of these four (including off), is I guess, the default one where everything seems well balanced.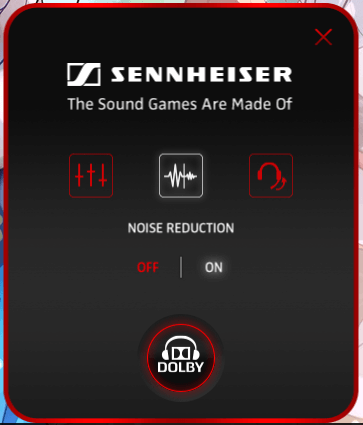 Then we have the noise reduction tab where you can on and off the noise reduction feature of the microphone. You can check out the performance of noise reduction in the clip embedded in the microphone section.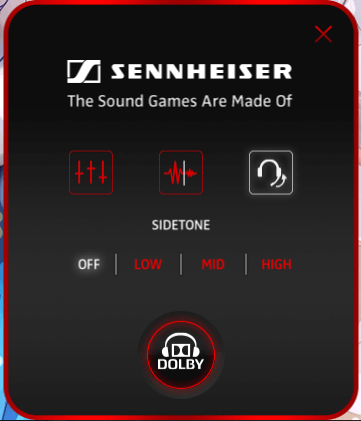 And finally, we have the side tones tab. From where you can choose to either have the side tones off or select one of the three different levels. Just in case you don't know what side tone does is, it capture your own sound with the mic and produces it within the headphone so you can hear what you're saying. This is especially useful in gaming scenarios with friends where you might need to keep your tone and volume in check. Also, when you're not playing any kind of music, you can hear yourself good enough that you won't need sidetone.
Conclusion:
So, I've used the PC 373D for a couple of months due to some issues with the headphone software the review couldn't be out before. But now that everything's working fine, I can say that I'm very pleased with the sound of PC 373D. You really get immersed in the scenario whether it be a game or song or movie. And it only takes a few moments to hide its presence, and the open back design makes the sound feel more natural. In short, it's a great combination of comfort and crystal clear ear-pleasing 7.1 channel sound headphone.
Though there are some things that could've been made better with the PC 373D considering the price it holds. First is the max volume of the headphone, I found it somewhat lacked at the max volume in some events during songs and games, but that does not mean it's not loud enough. It is loud, but just not as much as my previous headphones. Secondly, the PC 373D is only compatible with PC since the cable ends on a USB connector. Sennheiser does sell a UNP console cable separately for $16.90 that can make your PC 373D work on consoles, but it's satisfying that they didn't include the cable with the headphone, to begin with. And what's more is that you cannot use the surround sound setup with the console cable since the in-line Dolby dongle won't be there to produce it.
So to conclude the review lets sum it up with the price. The Sennheiser PC 373D is priced $249.95 but you can easily find it on Amazon for $229 on Amazon and might even be able to find this headphone for cheaper on some events. Even though I'm pretty moved with the sound and comfortability of the PC 373D, I'm not sure that I would be paying that much for a headphone for gaming and music/movies only. Now for someone, who's all about the frequencies and sound engineering, that might be another case, and I would definitely recommend it to them. All I can say is that it is one of the best sounding 7.1 channel and comfortable headphone I've had the opportunity of using and if I had the money for it, I would give it a go for sure. So, in the end, I would like to rate the Sennheiser PC 373D 4.5 out of 5 stars due to the cable structure they're using and give it our 4.5 Editor's Choice award!
We are influencers and brand affiliates.  This post contains affiliate links, most which go to Amazon and are Geo-Affiliate links to nearest Amazon store.
Hi, I'm Ahmed Kazim and I've been a gaming freak since like 7-8. I'm also a geek-o-nerd who keeps looking around for latest development in hardware/tech/gadget industries so expect some quick news from me. I'm also interested in anime (Japanese animation) and can't stand a day without music and gaming.