Let's be honest, we're all always in search of things to do on our phone. Whether you're bored, waiting for someone, biding your time or just simply wanting a bit of fun, there's always a difficult time trying to find something to cure that itch. Have no fear! In this article I will be discussing and reviewing five poker apps that are sure to cure your boredom. While they obviously aren't going to be a completely different experience, each one offers a different style.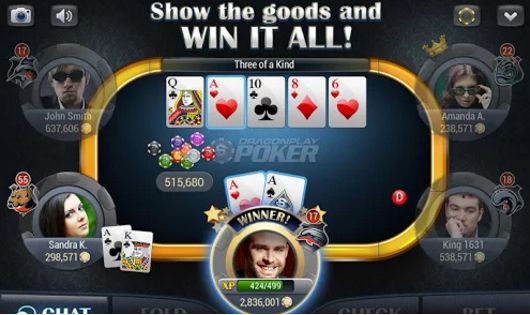 First I'd like to review Dragonplay Poker Texas Holdem. This app has one of the best poker experiences on Android, and it's free! It boasts a very simplistic approach to its interface that allows you to choose what you want to do with just one press. It has live casino gambling, although it doesn't deal with real money. There are, however, extremely fun tournaments, Texas Holdem and you can even invite your friends! Just think, a poker night with your buddies even if they can't all meet up in one place. You can earn coins by winning tournaments and move up the leader board and if you're not the best at poker, there are tables that can help you learn and get your ready to take on the real pros!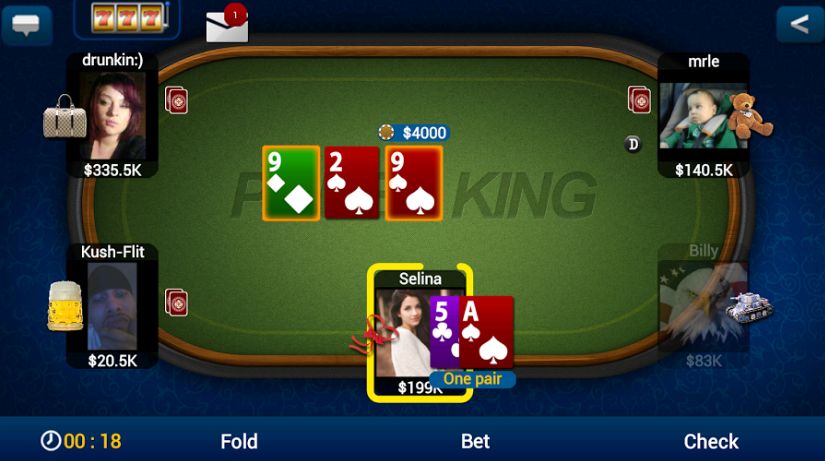 Second, I would like to review Texas Holdem Poker Pro. If you love playing with real people where ever you want then this is definitely an app that will allow you to do that. You can chat in real-time with people from all over the world. There's custom avatars and hundreds of virtual goods you can send to people to cheer them on or have some fun with a little competitive banter. There's Sit-n-Go tournaments, ring games and a lottery draw. And, for signing in, you get free gold every day you sign in. It can even sync up with your Facebook account for easy registration.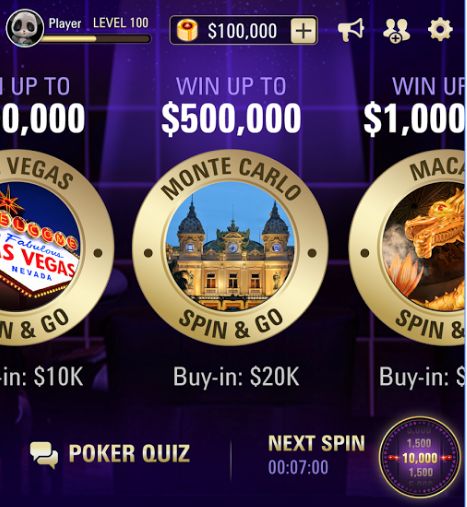 Next I'll review Jackpot Poker by PokerStars. This is, yet, another free poker app. PokerStars is one of the biggest online Poker brands in the world and they kick it up a notch with Jackpot Poker. They have a unique take on Texas Holdem with their Spin and Go tournaments. It's a rapid 3-player poker jackpot tournament where you can win 3,000 times your initial buy in! It has levels of buy-ins so you can work your way up if you're not confident in your skills. There's no fake people in this app. Only real people will be playing along side you. there are quizzes and questions that you can use to win extra prizes and there's a live chat. This is as authentic as experience as you can get when it comes to online poker apps.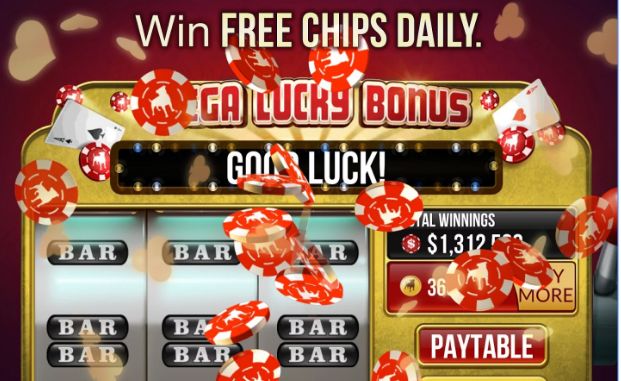 Next I'll be reviewing Zynga Poker – Texas Holdem. This is another great poker app that you'll definitely lose hours of sleep in. It has a very easy layout with simple navigation. There's thousands of players and hundreds of tournaments. The app keeps you in the running with free poker chips and daily casino bonuses that can net you up to $45,000,000 in game money! They have four different game modes so you'll never get bored of playing just one style. The game modes include Holdem, Sit-n-Go, Jump and Shootout styles. They have real leagues that compete across the world. Their online multiplayer is one of the strongest communities of any poker app. Their certified Vegas style play is going to keep you coming back again and again.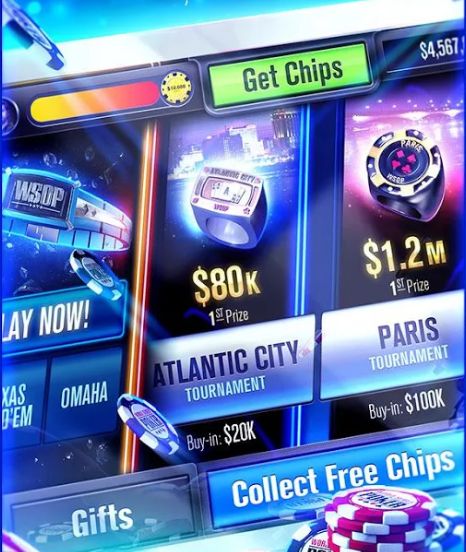 Finally I'd like to review World Series of Poker – WSOP. World Series of Poker is one of the biggest names in online poker. It has one of the best free poker experiences out there. You get free chips multiple times a day and you can even work your way up to an online version of a world series of poker bracelet! The easy and interactive style playing system will help you work your way up the leader boards and earn WSOP rings along the way. Has a great multiplayer mode that allows you to invite your friends so you can show them who the Texas Holdem champ really is. This live dealer poker game has many different game modes like classic Holdem and Omaha. It connects with your Facebook so you can switch between your phone, tablet or even through Facebook. Track your stats and start earning those rings!
Disclaimer: All of these apps are intended for a +21 audience. These games simulate a real casino setting that may not be suitable for someone under age.
I'm 28 and currently living in upstate New York. I'm an amateur review writer, mostly for movies, and I'm looking to take it to the next level.