Are you looking for a piece of classy but inexpensive wearable tech? Check out the Oukitel A29 smartwatch which provides superb value for those on a budget. This attractive device is avaiable in golden, gray and silver.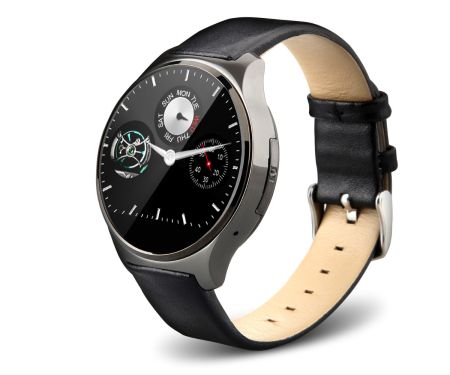 The Oukitel A29 can be connected to either your iOS or Android device via Bluetooth 4.0. Once linked, the smartwatch has the ability to make calls, play music as well as access and send messages. The budget smartwatch also has an alarm clock and a calendar to ensure you always remain punctual and do not miss any important meetings.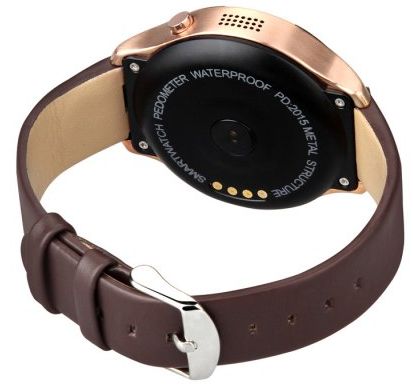 You can keep a good check on your fitness with the Oukitel A29. The pedometer informs you how many steps you're taking a day, while the sedentary reminder will give you a friendly nudge if you're becoming lazy. The smartwatch's heart rate monitor is also always looking out for you.
The quality leather strap makes it a great wearable accessory for anybody, while the powerful 240×240 HD display screen offers magnificent clarity whether you're viewing it indoors or outside.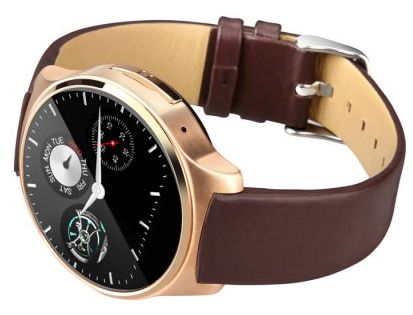 The 1.22 inch screen is made of sapphire glass to give it a nice look and guarantee protection. The screen is waterproof and dustproof so you do not have to worry about damage.
The smartwatch has its own slot for a microSIM, so you are able to make calls and send texts directly from the device. This is a feature many smartwatches do not have.
The remote camera makes it much easier to take your photos. Instead of setting up a timer, you can just click a button on your smartwatch. This is ideal if you're out and about in busy areas.
If you like what you've seen and would like to buy the Oukitel A29, it can be purchased at gearbest.com for a great price at $64.99. Go and pick up a bargain.