As some of our tech gets larger and larger finding a safe way to store that tech on the move becomes a quandary.  I run into this more so with tablets than phones but bigger phones can also get you into trouble.
The EasyAcc Premium Goose Neck Lazy Mount may be your solution.  This thing is long, allows for a good height when I use it in my Ford F350.  I attached it securely to a seat bracket using the larger vice grip like clamp.  Open it to desired width and then lock it down.  Pretty sturdy.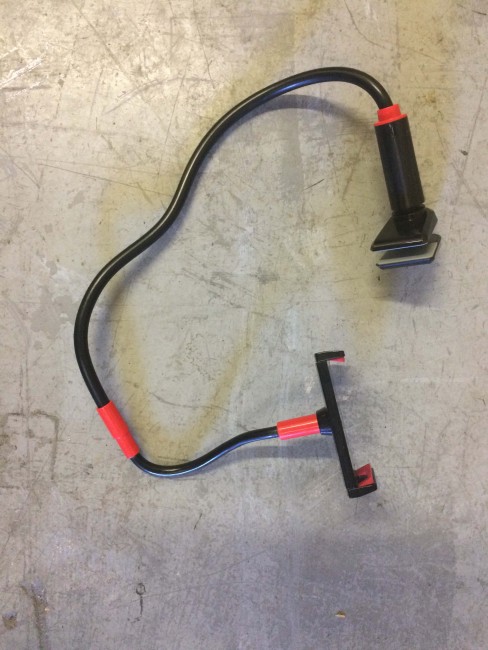 The other hand is where you can stand up an IPhone 5s and set in a 7 inch Nexus 7 or I even got a 10 inch Android tablet to fit snugly into the EasyAcc Premium Goose Neck Lazy Mount  with no problem.  It is a flexible but stiff shaft which allows almost any configuration.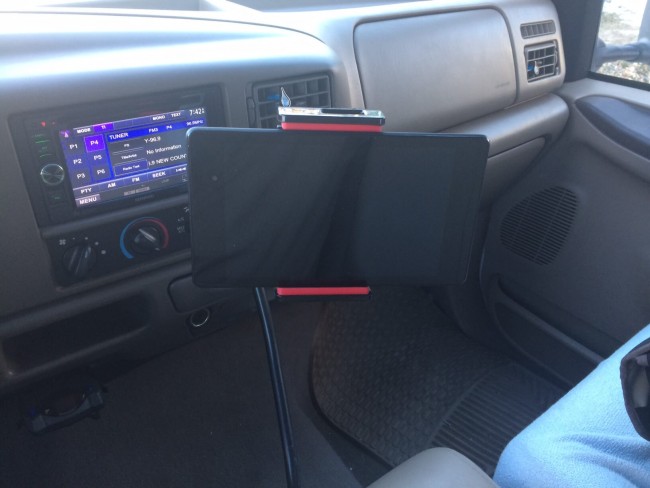 This is mounted in my truck allowing for clear view of the tablet and easy access to it when not moving.  I have used it while using Waze on my tablet to help with directions and monitoring traffic conditions on the road.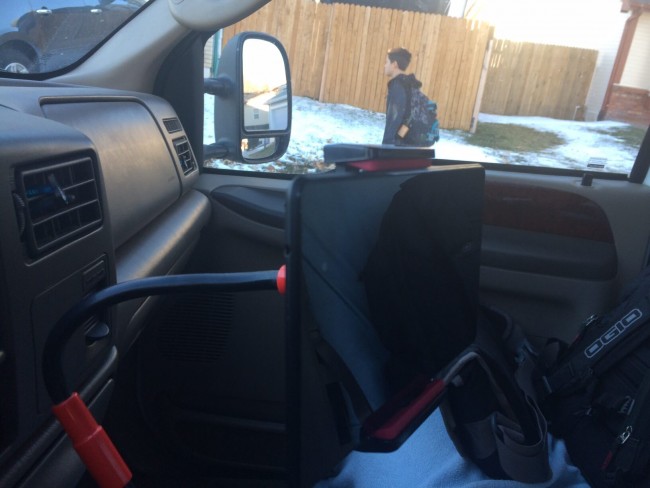 Once you get everything connected the clamp is secure and the tablet is also secure.  Once the tablet is secured it does create a little bit of top heavy so it will bobble around a bit.  It doesn't seem to ever come undone so it is secure but with the length of the shaft I don't think there is anyway to allow for the flexibility of the EasyAcc Premium Goose Neck Lazy Mount and still having it stay in one place while moving around.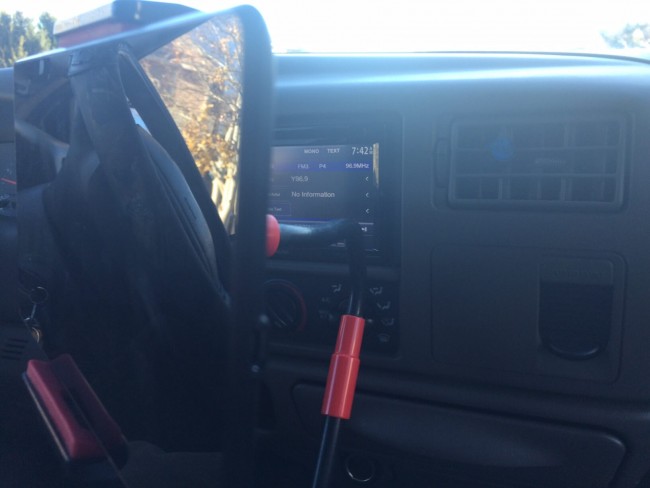 So all and all if you go into this using the EasyAcc Premium Goose Neck Lazy Mount  will secure the mount in place, secure the device in the holder but will bounce around a bit without it coming loose.  This is a great little mount especially for a bigger vehicle.  It stands as tall as you would need like shown in my truck.
With some ingenuity you can even limit the bouncing around. So a little give and take but overall pretty well done.