We are influencers and brand affiliates.  This post contains affiliate links, most which go to Amazon and are Geo-Affiliate links to nearest Amazon store.
Skyrim has enough fans right now to make any add-on a success, but it wouldn't hurt looking at the latest Dawnguard installment with a critical eye. It aims to add a couple more hours of content to a title that is already impressive, with roughly 100 hours of intense action awaiting players. Fortunately the add-on brings more than a handful of extra quests and new items, with a whole different path opening in front of those willing to make a decisive change.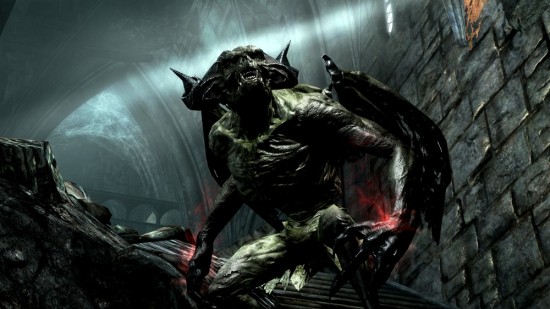 The hunter or the hunted?
Vampires are almost as popular as zombies these days and with a plethora of videogames and movies overwhelming the audience, making them a part of Skyrim looks questionable. Dawnguard's narrative revolves around these creatures but it evolves naturally and is so well written that even those who are fed up with vampires stories will love it. Hunting the nightmarish creatures is as fun as ever, but now players have the chance of embracing the darkness and joining them instead.
There are several opportunities throughout the campaign that players can use to switch sides and those who do will never look back, wondering how it would've been to stay honorable. Being a vampire is so much fun and the unique abilities will make players feel invincible at times, despite the sheer difficulty of Skyrim. Turning into a swarm of bats and flying are just a couple of the newly acquired abilities, but the entire gaming experience changes dramatically if you choose to play as a vampire.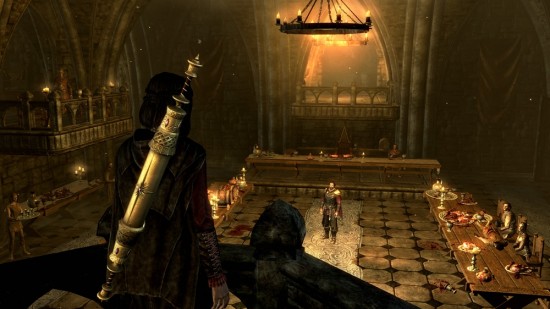 Two birds with one stone
More conservative players will initially choose to complete Skyrim Dawnguard as valiant heroes fighting the vampires and they will find the action to be rewarding as well. The great thing about this add-on is that it compels you to try both halves of the story, therefore doubles the time spent in game. This means that despite being asked to pay $20 for content that looks insignificant compared to what you receive straight out of the box, you will not be shortchanged.
The graphics are every bit as good as they were in the original title and even though very few things have changed regarding the music theme and sounds, the package is still impressive. It is obvious that the guys at Bethesda put a lot of hours in creating the Skyrim Dawnguard add-on and the result deserves four and a half stars out of five. Check out the official video before making up your mind, because this short clip will give you the heads up about some of the tough decisions that you'll have to make.
We are influencers and brand affiliates.  This post contains affiliate links, most which go to Amazon and are Geo-Affiliate links to nearest Amazon store.
I am an avid gamer and a passionate reviewer, with three years of experience in this line of work. I've worked for Games32 and during those three years, I've written hundreds of previews and reviews for both PC and console games. The website was unfortunately revamped and now offers casual games, but some of my articles still exist on the developers' websites.
Before working as a game reviewer, I've played competitive Starcraft. I won the Romanian Championship 4 times in 8 editions and I won the Balkanic Cup with the national team. I know what gaming is and I can relate to both rookies and pros.