We are influencers and brand affiliates.  This post contains affiliate links, most which go to Amazon and are Geo-Affiliate links to nearest Amazon store.
With Summer already here, many are experiencing high temperatures and it may be difficult for you to find ways of trying to stay cool.
Staying cool in the summer can be very challenging depending on the year. Here is an option you might not have known about or given much consideration.
Introducing the SmartCocoon Smart Vent/Register Booster Fan.
What is it and how does it work?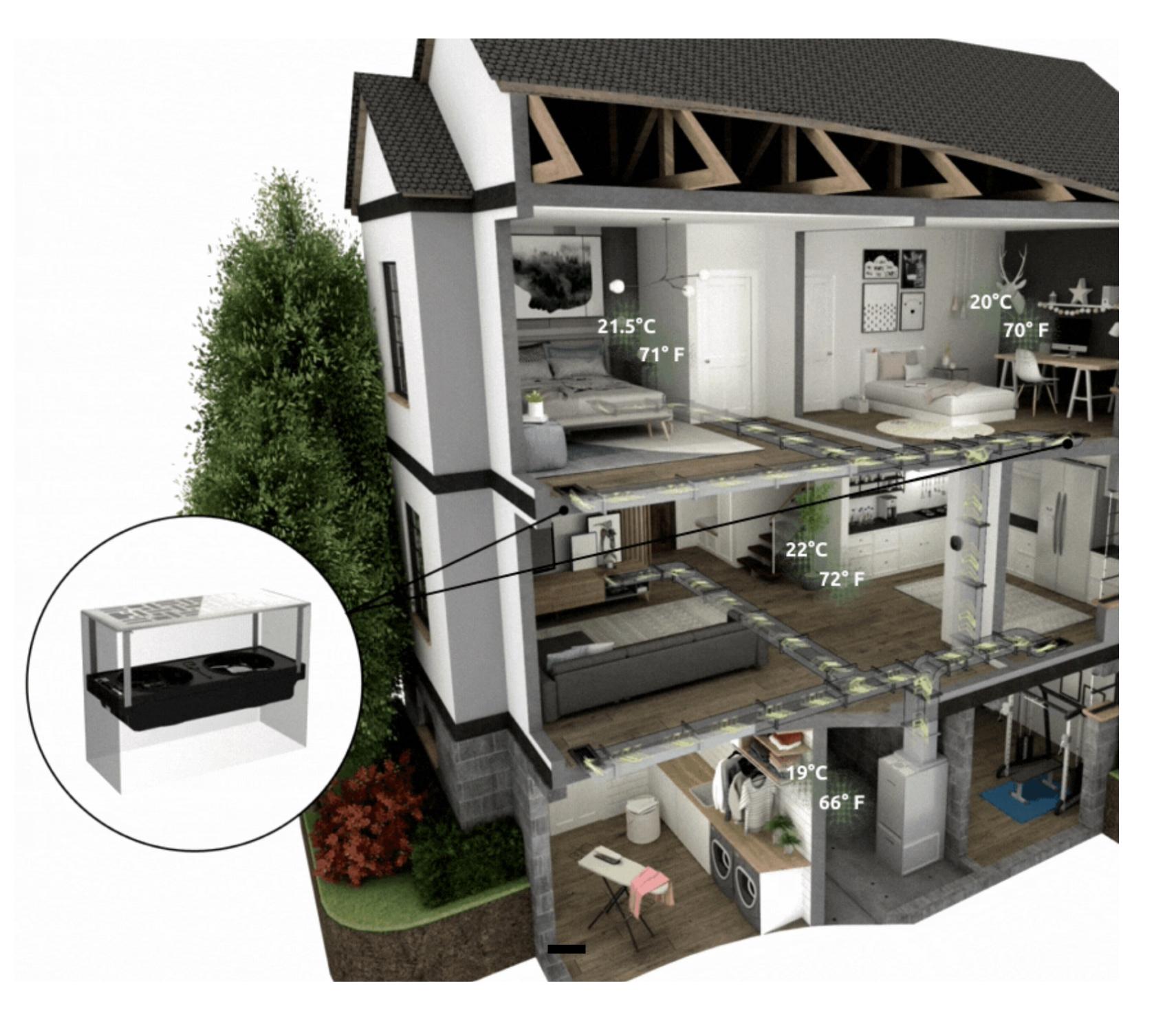 In short, this is a physical device that is installed directly behind your air vents to help promote a more customizable circulation and temperature control.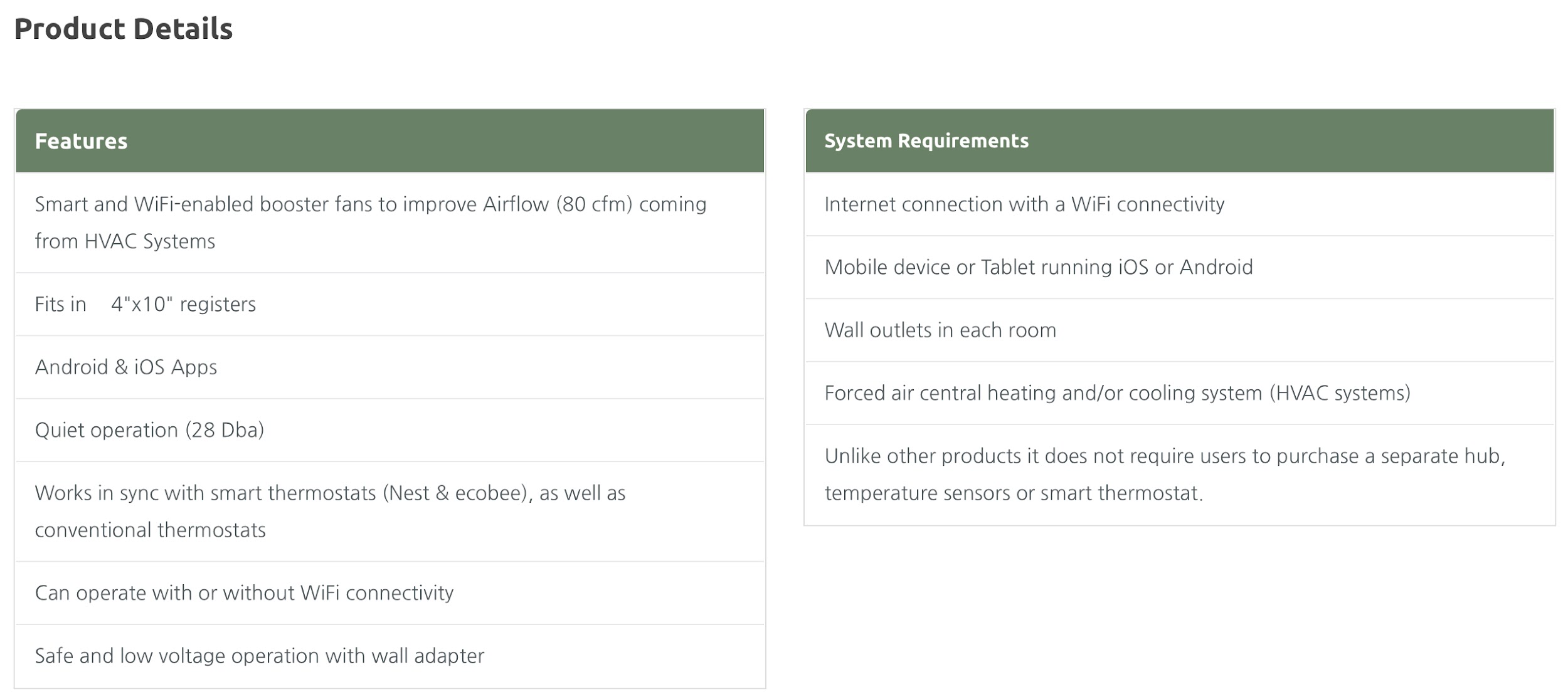 The smart feature allows you to remotely connect one or more devices, and control when/how you would like those devices to operate.
*Since these devices sit directly behind air vents, your home will need to be operated by some form of connected HVAC system, i.e. CentralAir. Please refer to the manufacturer's website for more information.
Does my home's cooling system have to be running for this to work?
No. These devices can be on with or without your cooling system running.
There are 3 primary modes –
On/Off: allows the fan to remain on or off independently of the home's HVAC system.
Eco: This energy efficient mode turns the fan on only when the main system is working.
Auto: Displays the estimated room temperature, and allows the User to set each individual room's temperature. Just like in Eco, the fan will only be on when the system is working.
What smart features are there?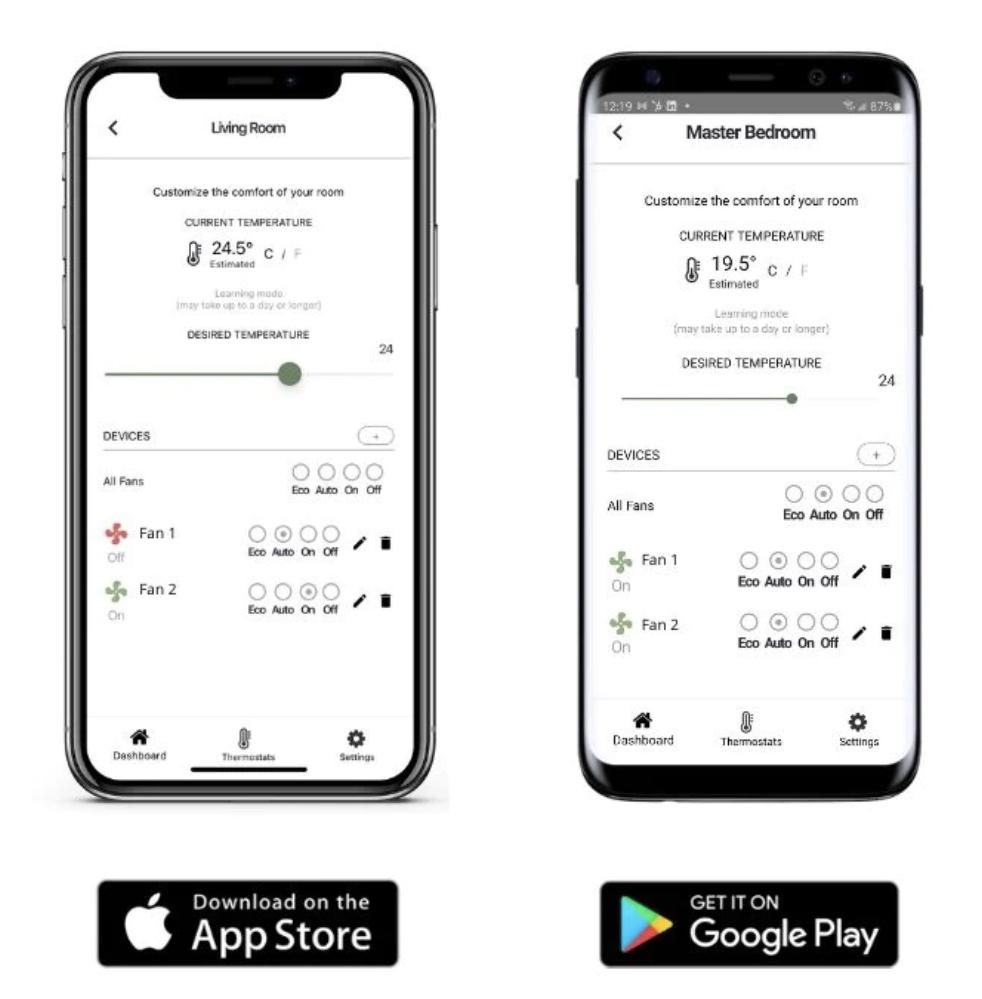 You can connect and control your devices through your smartphone via their app.
They even include instructions on how to install the app on Android or iOS.
*Please note that these devices are set to connect via 2.4Ghz networks only.
You mentioned possible cost savings earlier. What does that look like?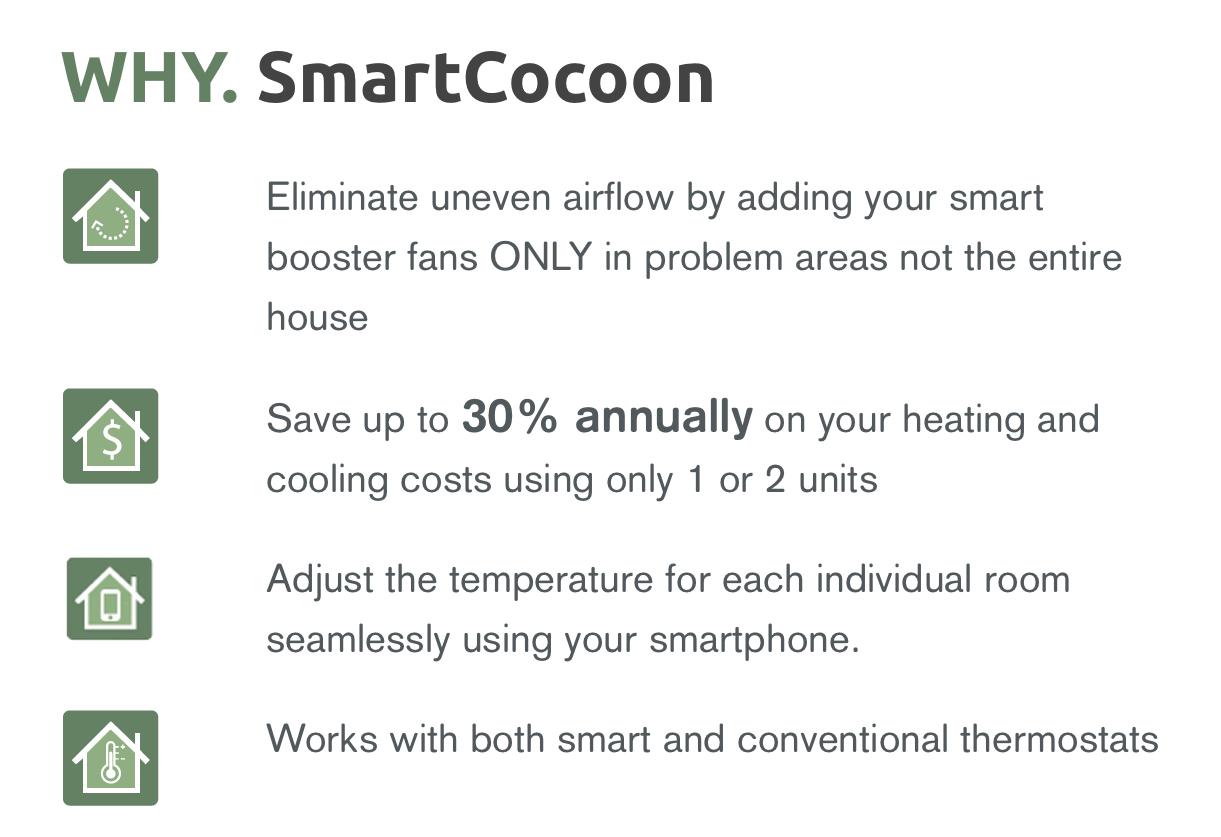 As advertised, you could potentially save up to 30% annually on your heating and cooling costs using only 1 or 2 units.
*Please be advised the statement above is stated only as advertised. DragonBlogger does not have enough information nor will we commit to any financial-related claims that would prove the statement as true, false, or any opinion otherwise.
Can I have more than one unit?
Absolutely! You can install multiple units throughout your home.
However, I would recommend starting with one to evaluate how it works in your home, then you can always return for additional units.
Keep in mind that if you would like to use the Smart features, internet connection is required; proximity to your router may need to be evaluated. Please refer to the Manufacturer's instructions for more information.
Are there different sizes and how much does it cost?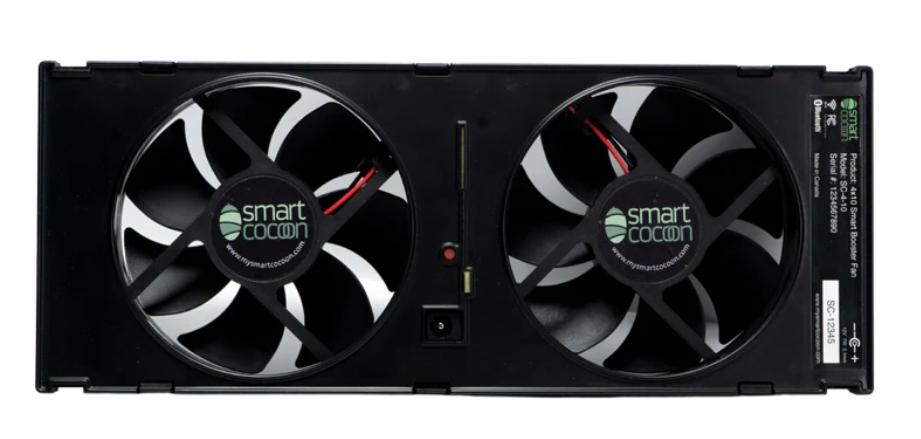 The units are currently available in 2 sizes: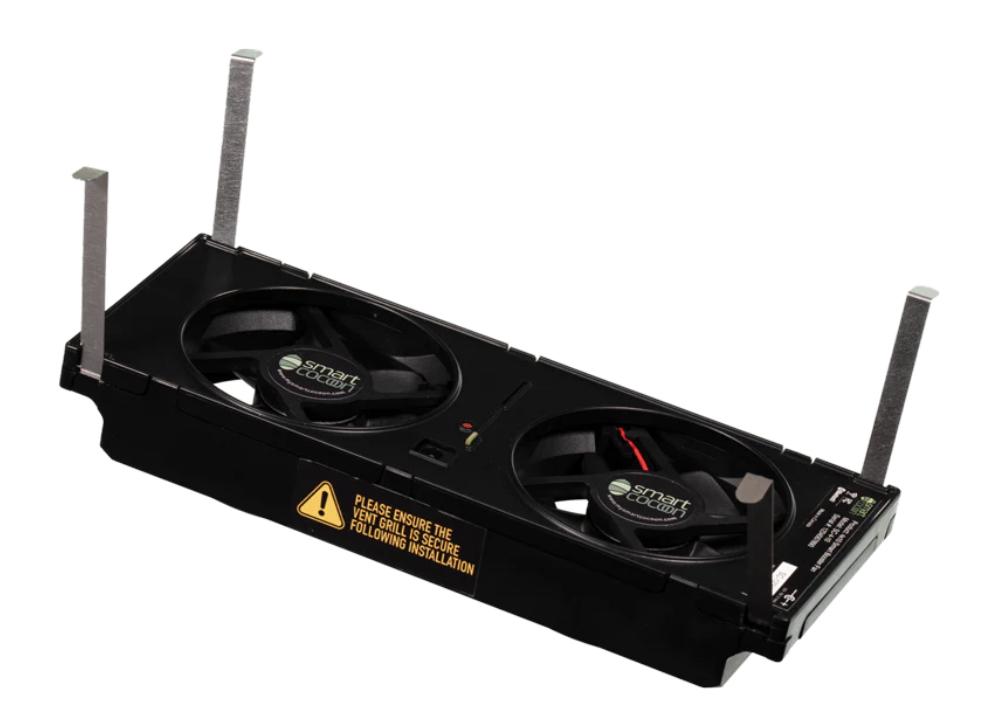 Be sure to know the measurements of your vents prior to selecting a unit. If you are unsure, consult with a local HVAC specialist for some advice on how to determine size.
Both sizes are currently available for $113.00 USD per unit.
Are there any current promotions?
At the time of writing, we have not been notified of any active promotions.
However, while you are navigating the site, a pop-up might appear with an offer to get 10% Off your next order by subscribing.

It is unknown at this time how long this will last or if it is a valid offer to everyone.
*All pictures above were obtained from the SmartCocoon website.
– – –
We enjoy making recommendations based on products we have gotten our hands on.
You can see this product in action below.
And whenever you are ready, you can purchase your units directly from the manufacturer here.
As always, we would love to hear from you! How are you staying cool this summer? Have you tried these units out and have some thoughts to share? Let us know!
Until next time, stay cool.
We are influencers and brand affiliates.  This post contains affiliate links, most which go to Amazon and are Geo-Affiliate links to nearest Amazon store.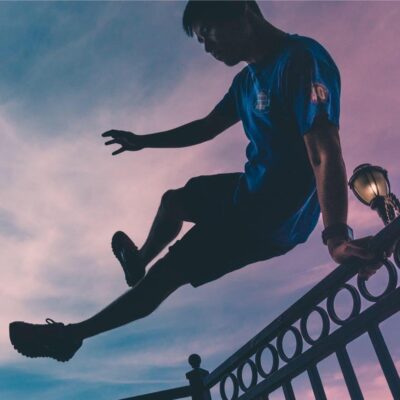 Jayson Wyler began with Dragon Bloggers in 2021 at the invitation of Justin Germino. He started with gaming content on their Twitch channel and eventually product reviews.
After a media hiatus, Jayson has returned and hopes to bring his passion for gaming, tv/movie, and music industries through quality content.