Having a good speaker provides endless benefits for anyone who likes to listen to things on the go. I've tested quite a few portable speakers so when Solice reached out to have their speaker tested, I was happy to say yes and give it a try. Overall, it's a good speaker that has a solid sound. If you're looking for top-notch sound, it might not be the first choice, but considering the price point and volume it can get to, it's worth it for a majority of people. It uses a few options for playing such as Bluetooth, 3.5mm jack, and can even use a Micro SD card.
The Sound
Like I mentioned in the intro, the Solice speaker might not have the best sound in the world, but for a speaker that doesn't cost a lot, it's a great option. The bass is good for the size of the speaker and audio sounds clear. At a loud volume, the audio and the bass don't distort, so you don't need to worry about having it loud and sacrificing the sound quality. Keep in mind I noticed that the speaker moves a bit when the volume is really high on songs with strong bass. It has 2x8W drivers for the bass and sound, which is what gives it that strong kick.
Battery, Charging, and Distance on the Solice
With the Solice speaker, you're able to pair two speakers at once. That gives you the ability to extend your music even farther and use left/right channel outputs for a surround sound. I wasn't able to test this due to only having one. It uses Bluetooth 4.2 to connect, but it has a long audio cord if you choose to connect it that way. The Bluetooth also stays connected for up to 33 feet. The cord length for the audio cord is one of my favorite features since most speakers only provide a short cord so you need to lift your phone and speaker to adjust it or lean down far.
It takes about three hours to fully charge and then can play at full volume for three and a half hours. If you play the volume at 60%, you're able to get 18 hours of playtime. It has a 2200mAh battery capacity.
Waterproofing
The Solice speaker is IPX6 waterproof, meaning it can handle sprays of water and keep dust out, but can't handle being fully submerged.
More specs:
Able to pair two speakers at once
Bluetooth 4.2
Compatible with Android, iOS, and Windows
Includes a 3.5mm audio cable
Use it to make phone calls
Comes with a fixing clip so you can attach it anywhere
Get 20% off with code: VUOMIVTI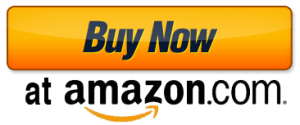 I received this product at a discount for the purposes of testing it and reviewing it.  All opinions expressed are truthful and 100% my own.
[P_REVIEW post_id=1085172 visual='full']