This is a review of the SoundPEATS Q11 Sports Wireless Earbuds.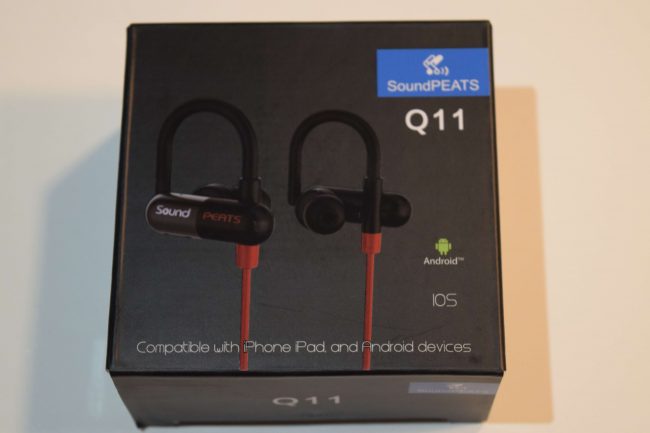 The Q11's are small wireless buds most likely modeled after the PowerBeats Wireless that are great especially for exercise and high movement activities.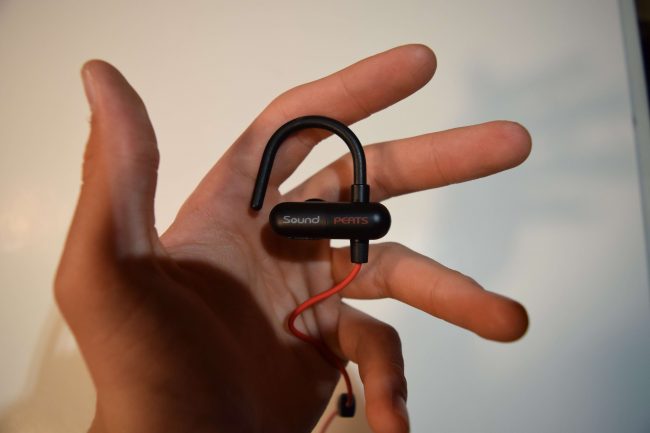 These earbuds come inside of a small zip up travel box that could be useful, but I personally will not use the box.  I think it is easier just to stick them in your pocket. Because they are wireless, there are no long cords to get tangled in your pocket.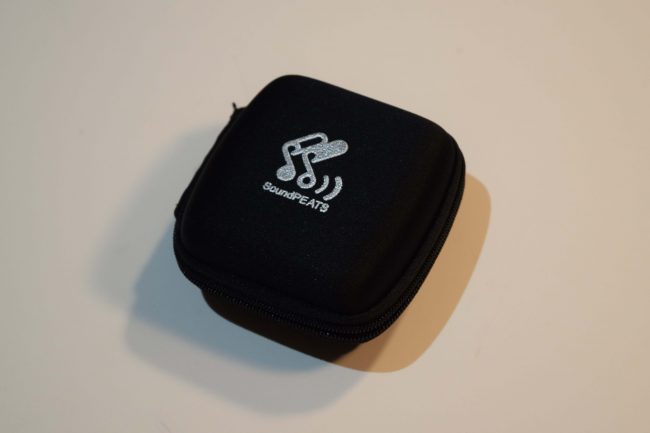 Also included is a tiny micro-USB cable for charging, a small piece for clipping up any excess wire (there is not much), and five different earpiece sizes which is more than I have ever seen.  There will definitely be a size that fits your ears well.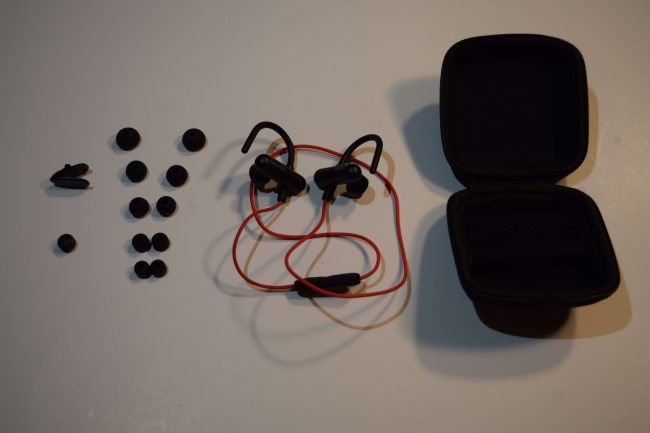 I like how these headphones look, but I like even more how they are designed to fit in your ears.  The hook goes around the back of your ear and then you can twist the earbud to fit it firmly in your ear.  The wireless earbuds are great for throwing in your pocket and bringing them anywhere you go and are very small.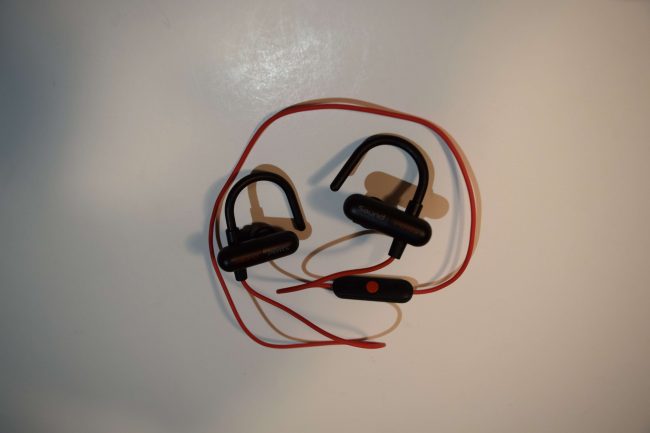 Like many earbuds these have a remote with two volume buttons, a pause/play/skip/answer calls/button, and a microphone on the back that can be used for making calls.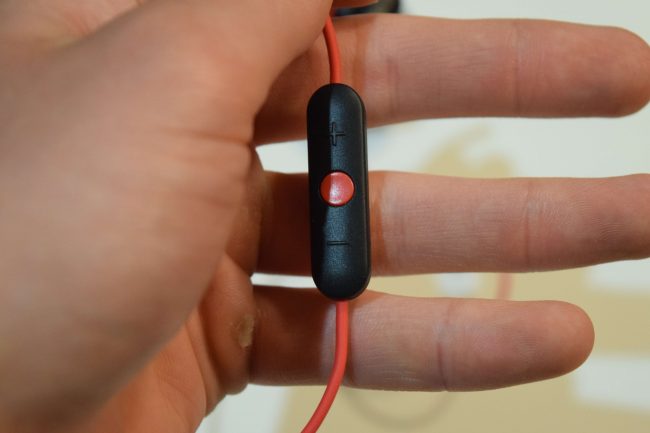 The sound quality is where you can tell the difference between these and the PowerBeats.  That being said, for their price these earbuds are actually pretty good sounding.  The audio output is high quality and very clear especially for Bluetooth.  The bass is just not very powerful and you can't feel it unless you really turn it up.  Speaking of turning them up, I noticed that the Q11's did go quite loud and I never actually went up to max volume because of how much they were hurting my ears.  
Watch the SoundPEATS Sport Earbud Video Review
Bluetooth connectivity is said to be about 10m which is average.  For battery life, you can expect around 5 hours.  This is not amazing but is good for earbuds of this size and weight.  What I found interesting is that the battery is inside of the each bud, rather than on a remote dangling freely like other wireless earbuds I have used.  This definitely makes these better for exercise.
Overall, these are actually pretty nice exercise earbuds.  I expected them to be just complete knockoffs of the PowerBeats but the quality is definitely acceptable.  Sound quality is good, just lacking in bass.