Recently we ran the giveaway for the SoundPEATS Q12 Bluetooth Earbuds and the giveaway did so well our sponsor wanted us to also run a giveaway for their newer SoundPEATS Q15 Bluetooth earbuds.
What makes the Q15 a little different is the shark fin style ear piece which claims to hold the earbud in your ear better than competitors where the fitting goes against the back part of your ear, or over your ear.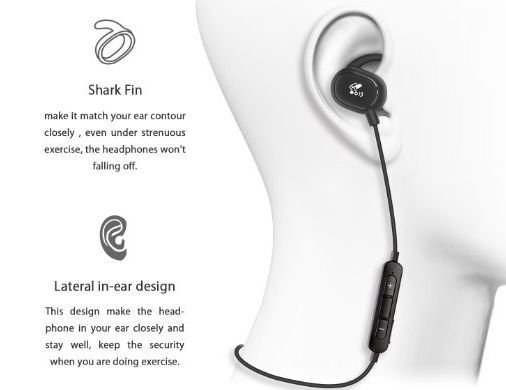 With Bluetooth 4.1 this Bluetooth Headset will also pair and store 2 devices, allowing you to switch back and forth to 2 devices without having to unpair and re-pair.  This is great if you have a tablet and a smartphone and want to keep the same earbuds paired with both.  The SoundPEATS Q15 also boasts 6 hours of play time and 180 hours of standby time.  They are also featured by AudioRumble.