Yes, it's true that officially there really isn't support for Debian or Ubuntu Linux for Spotify, but the Spotify team do actually have beta clients you can download for those Linux OS environments and experiment with if you are a member of the Spotify Premium service.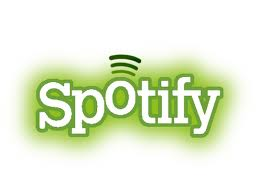 Spotify has packaged the service for the following Linux Platforms:  Debian Squeeze/Ubuntu 10.04 package and for Fedora 13, i386 and x86_64.
On their website the provided the instructions for getting and installing the package via Debian but similar instructions apply to Ubuntu as well.
Spotify Debian Install
# 1. Add this line to your list of repositories by
#    editing your /etc/apt/sources.list
deb http://repository.spotify.com stable non-free
# 2. If you want to verify the downloaded packages,
#    you will need to add our public key
sudo apt-key adv –keyserver keyserver.ubuntu.com –recv-keys 4E9CFF4E
# 3. Run apt-get update
sudo apt-get update
# 4. Install spotify!
sudo apt-get install spotify-client-qt spotify-client-gnome-support
Spotify Linux Limitations:
The Spotify preview build for Linux does not support some features yet including decoding of local music so you can only use the online Spotify catalog.  They also don't have a way to implement ads so only premium members can use the Linux build.
Still, if you are running Ubuntu Spotify also claims you can run the Windows version of Spotify on WINE which should work for you just fine.
Update, the free version of Spotify is also available and HitmanDreams provided the following instructions.
gconftool-2 -t string -s /desktop/gnome/url-handlers/spotify/command \ "$HOME/bin/openspotify %s"
 gconftool-2 -t bool -s /desktop/gnome/url-handlers/spotify/needs_terminal false
gconftool-2 -t bool -s /desktop/gnome/url-handlers/spotify/enabled true
-Dragon Blogger