Its almost time for the new Star Wars movie.  Lots of my posts include Star Wars items as I am a big fan. I am even currently planning my Star Wars theme wedding.  I have put together a list of items for the Star wars fan young and old and to fit any budget.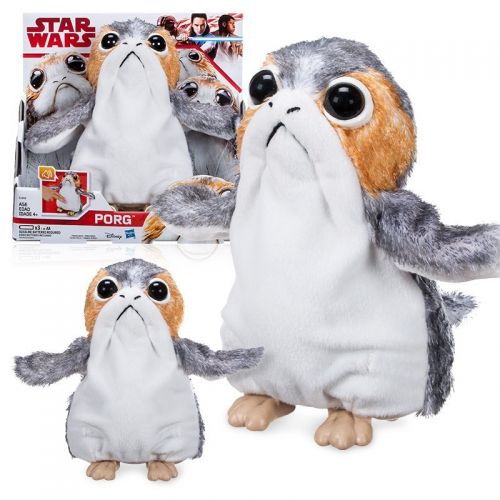 The newest character in the new movie is this adorable creature from on Ahch-To Island in Star Wars: The Last Jedi Porg.  This cute guy flaps, waves, waddles, and moves.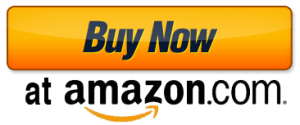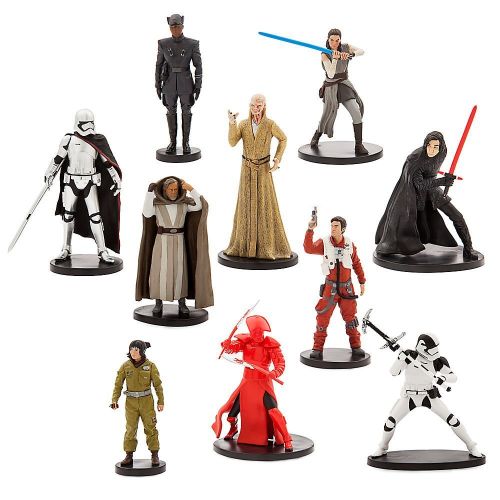 This will be one I will be getting to add to my collection. This set includes Rey, Kylo Ren, Luke Skywalker, Finn in First Order uniform, Poe Dameron, Rose, First Order Judicial Stormtrooper, Captain Phasma, Supreme Leader Snoke,  and Elite Praetorian Guard.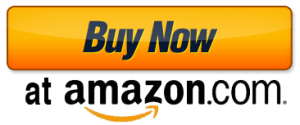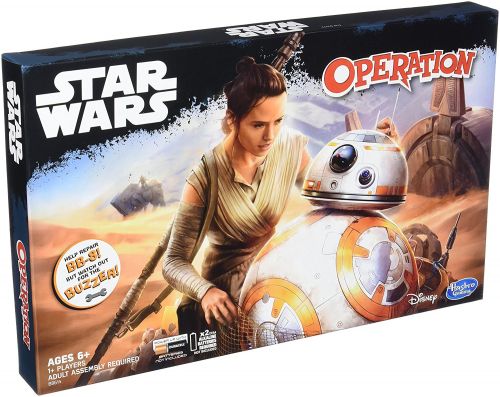 I wish a version existed like this when I was a kid. Nowadays there are so many choices.  Help repair BB-8 after being rescued on Jakku. Have fun watching your kids jump every time they hot the sides with the tweezers. 
Classic Operation game meets the Star Wars Universe

BB-8 needs repair after being rescued on Jakku

Use the tweezers to remove his defective droid parts, but don't get buzzed

The player with the most droid parts wins

Includes game board and tweezers, 12 plastic droid parts, and instructions

2 x 1.5V AA Alkaline Batteries Required. Not included.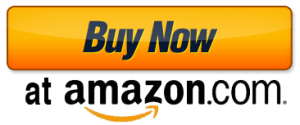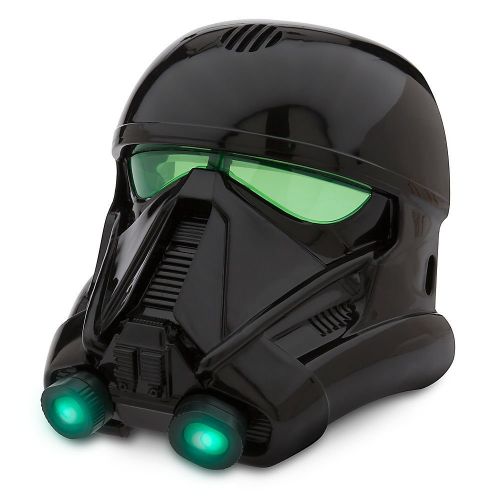 Help fight the good fight for the dark side with this voice changing mask. Not everyone needs to be a Wookie. This is a strong plastic material with adjustable straps to fit people of any age. Just put it on and speak, you will sound like an Imperial Storm Trooper. There is also a feature to light it up so you can look awesome in the dark as well. This Imperial Death Trooper Voice Changing Mask lets your Rogue One: A Star Wars Story fan speak with true authority! It's the right fit when issuing commands as they bypass protocol with their own missions.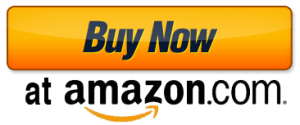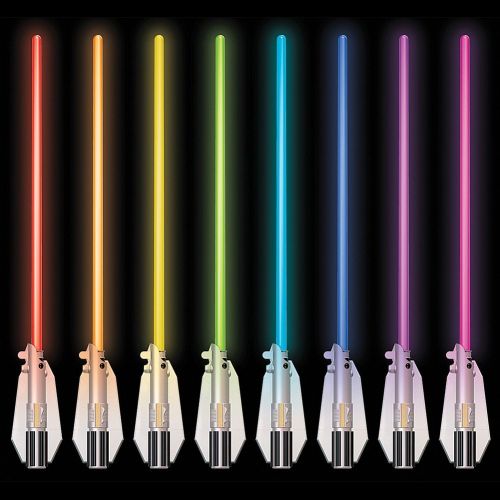 What child's room (or Man Cave) would be complete without a lightsaber light? This lamp mounts onto the wall and is about 25″ long.  Don't worry about needing an outlet wither as this uses 5 AAA batteries (not included).  This also comes with a remote so you can change the blade area to any of the 8 different color options. And yes this lamp also makes the lightsaber sounds.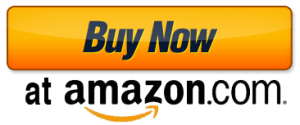 All photographs are taken from Amazon.
I am a stay at home mom of 3 crazy kids. I love Game of Thrones, Harry Potter, Lord of the rings, marvel movies etc..