With the holiday season right around the corner, people are starting to shop online for their loved ones (and of course, for themselves). While there are tons of options available online, here are some of the best gadgets that are sure to be a favorite for men this holiday season.
1. Amazon Echo
The Amazon Echo is a perfect gift for someone who wants hands-free help. You've probably seen the ads with the, "Hey Alexa!" command, but if not, the premise is you ask Alexa (the name of the device) to do something in your home such as play music in your home. The Eco can make calls, set alarms, check the weather, change your TV, order a pizza, look things up, control smart devices in your home, and more.
The all-new 2nd Gen Echo has a new speaker and design, giving it a better look in your home. It's your personalized assistant that can help you get things done easier.
Benefits:
Voice-control to adjust things around your house
Easy to use
Hands-free technology
Room filling sound
Free audio calls to US, Mexico, and Canada
 
2. Solo Stove Lite
For men who love to get outside, few things beat the Solo Stove. This small, portable stove makes cooking a breeze. Instead of needing to buy expensive liquid canister fuel, you simply find twigs, leaves, pinecones, or wood as fuel to burn. Those are easy to find at almost camp site. It can boil water in just 10 minutes.
Anyone who has cooked while camping knows the struggles of the traditional cooking options. This makes that process so much easier and it only weighs a total of 9 oz.
Benefits:
Lightweight for cooking on the go
Doesn't need expensive fuel
Made out of premium grade 304 stainless steel
Eco-friendly
Less smoke than traditional options

3. MiniPresso GR Expresso Maker
If you're like most of us, coffee is a necessity in each day. The MiniPresso GR Expresso Maker makes coffee on the go easier than ever before. This handheld espresso machine operates by hand and doesn't need any N2O cartridges or extra devices to work.
All you need to add is your favorite coffee and some hot water and you're ready to go. You don't need an electric power source or anything else to make this work.
Benefits:
Easy coffee on the go
10.4 oz
Hand operated
No electricity needed
Compact and easy to transport
Makes up to 50 ml of espresso

4. Haowokk Wireless Security Camera
Keeping your home safe is a top priority for most of us, and few things beat a security camera. The Haowokk camera films in 1080P HD and has WiFi along with cloud storage. The best part? It also has night vision, giving you extra security.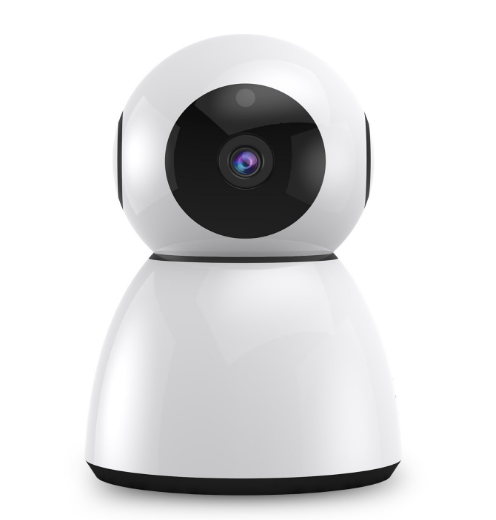 This camera has a wide-angle lens and remote pan/tilt so you can see everywhere you need to. You can also use the 4x zoom to take a deeper look. You'll receive 15 days of free cloud and then it's up to you if you want to keep using it. There is also a Micro SD slot up to 64G.
Benefits:
WiFi enabled
Works with iOS/Android/PC/Mac and more
12 month warranty
Wide-angle lens so you can see everything

5. DJI Phantom P3 drone w/ 2.7K HD Camera
Drones aren't just for kids. If you haven't played with a drone yet, you might be surprised at how fun they are. The DJI Phantom is one of the best drones available. The benefit of having one with a camera is that you can capture images you couldn't get to on your own. Want to get footage of your kids playing sports? Or want to explore the woods around your house? It's easier than before with a drone.
Benefits:
GPS assisted to assist in flying
Can stay in the air for up to 25 minutes
2.7K HD videos w/ 12 Megapixel photos
Gives you a 720 HD real-time view through your mobile device

So while shopping online, keep the above 5 gadgets in mind- they are guaranteed to help you have a good time. If you are a gadget geek or someone who is interested in discovering new stand alone gadgets, don't forget to visit visit Techno Phile's Blog. The blog has plenty of good reads on different type's gadgets that can make your life more productive.
Jackie is a writer out of Denver, Colorado with a never-ending passion for good TV shows, gadgets, and old-school video games.
Compensation Area of Interest I've been writing articles online for over 8 years, but I'd like to start getting into the review world. I love, love, love TV shows and gadgets.