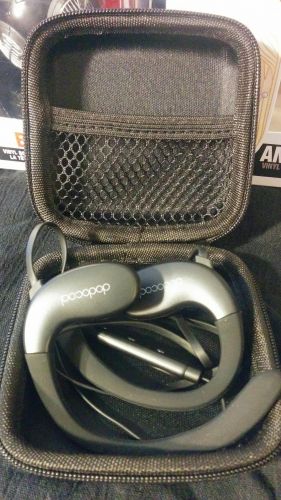 The people over at dodocool were nice enough to send me a set of the wireless in-ear phones with secure hooks to test and review. I am always on the lookout for comfortable earbuds that I can wear when I go to the gym.  Upon first opening them, my first thought was they looked a bit big but they were fairly lightweight so might be good.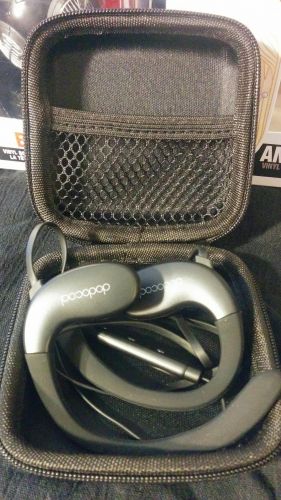 They come in this small hardtop carry case that has a pocket for you to keep the extra earbuds or the micro USB cord.  The only cord attaching them feels like rubber and makes it tangle free.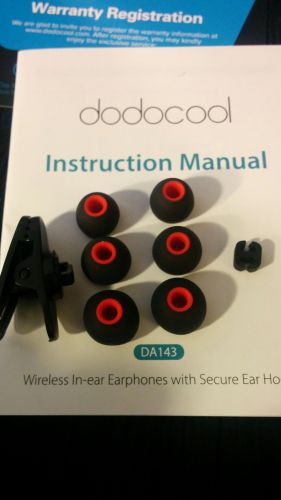 Inside the box, there are 3 different sizes of the silicone ear covers to get a better fit for your ear. There is also a clip and another small black piece.  I don't really see a use for the clip. When not wearing them in your ear you can just hang them around your neck or put them back in their case.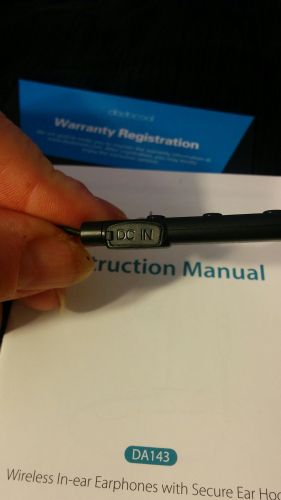 On the tangle free cord, there is a multifunction button. This allows you to take calls or change your music and control your volume.  There is also a section for you to plug in the micro USB cord for charging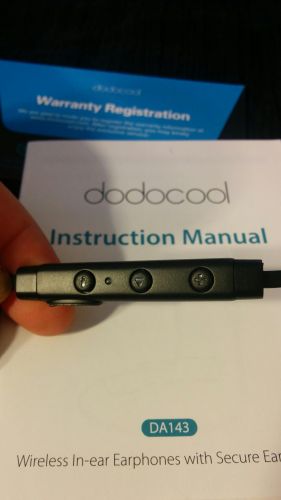 The small spot is the indicator light. It will flash red when turning off or when the battery is low. It will slowly flash blue when it is in use.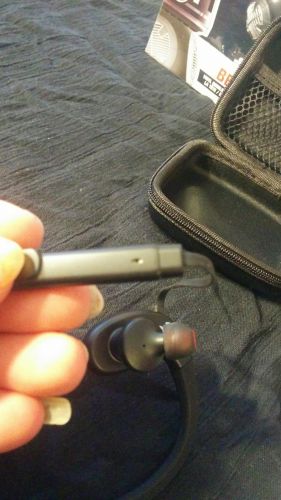 The tiny pinhole on the back is the microphone for making hands free phone calls.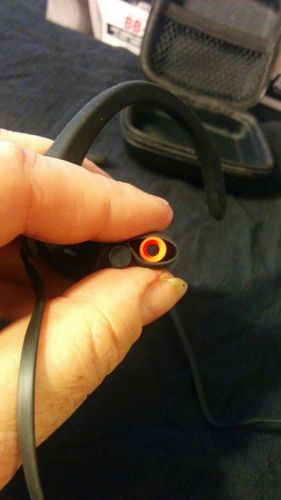 To change the silicone caps, you simply pinch and twist and they come off. To get them on was a bit more difficult and took a couple of minutes. Because they are made to fit securely it was tight trying to get them on but once on they did feel secure.  You can also see the size of the actual speaker supplying the sound.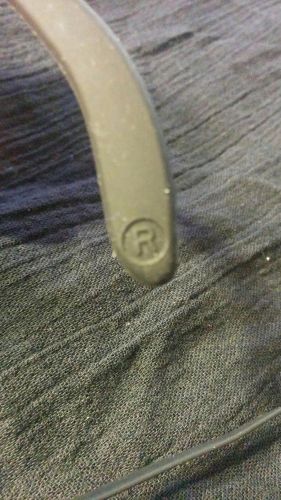 There are small markings on the rubber ear hooks to indicate the left and right side.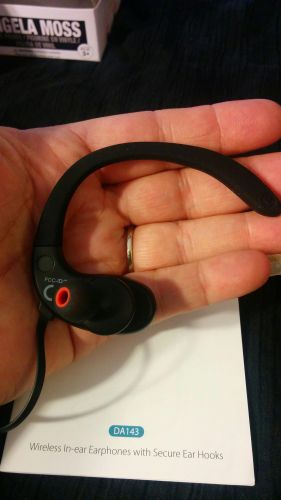 Holding them in my hand I am starting to get a bit nervous as these seem to be really big. There is no changing the position of anything as these are a solid piece. The bottom section with the speaker is a hard plastic and the hook is a solid rubber piece that is soft.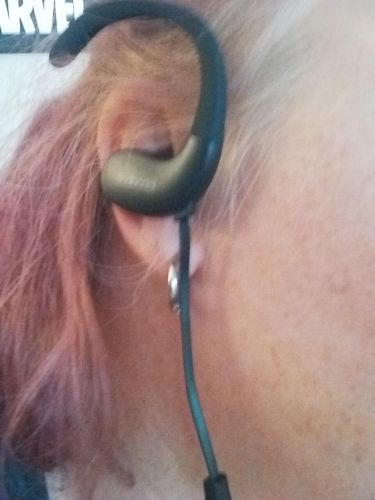 Its as I thought. These are way too big. The "secure" hooks do not in any way secure to my ears.  I have the smallest silicone bud in my ear and it still too big for me and hurts to wear. The hooks are sitting way too far above my ear and do not stay in place when I move my head.  Even though these are sweatproof and have all the functions I am looking for there is no way I can wear these to the gym. I did play the sound and they sounded ok. The bass in the music is very heavy and can overshadow the rest of the music a bit.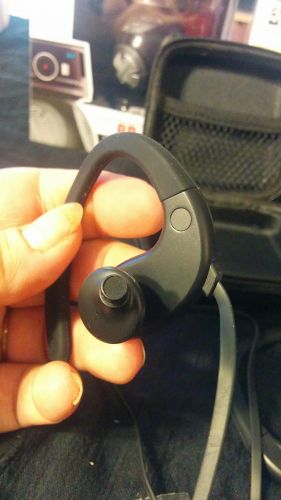 Overall I can't say I would recommend this as I could not wear them. There are not comfortable and not secure.