Last November I covered a post on a brilliant indie game called Starbound which is currently in development by Chucklefish, the game features brilliant retro graphics which promises to be 100% better than a similar looking game called Terraria which is known well by many retro gamers. By visiting (http://www.playstarbound.com/store/) you can preorder the game. The PreOrder tiers are explained below.
Pre-Order Tiers
PIXEL
The Pixel tier is the basic tier coming in at a price tag of 15$ and by purchasing the tier players can get access to the game at release and also ever tier will be able to get access to the Beta when ready, also you get the starbound soundrtack which is available now!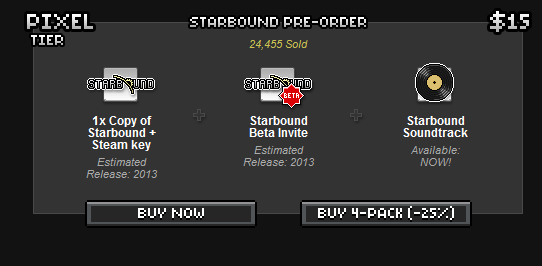 SILVER
The silver tier is available for 20$ and features all of the above aswell as a tier one badge for the starbound forum!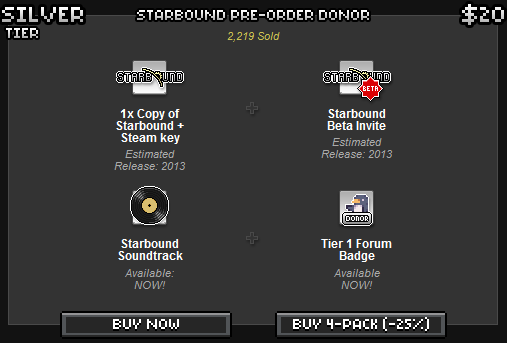 GOLD
People who purchase the gold tier are able to name an npc for the game aswell as the rewards previously stated!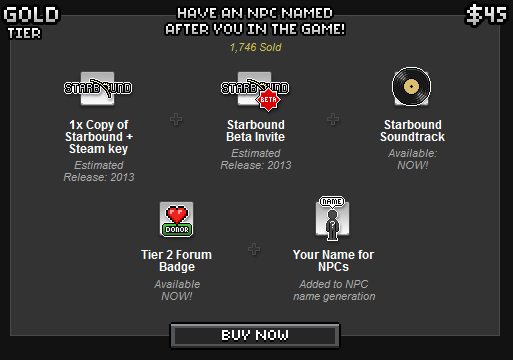 DIAMOND
In the Diamond tier players can get their name in the credits and also previous rewards.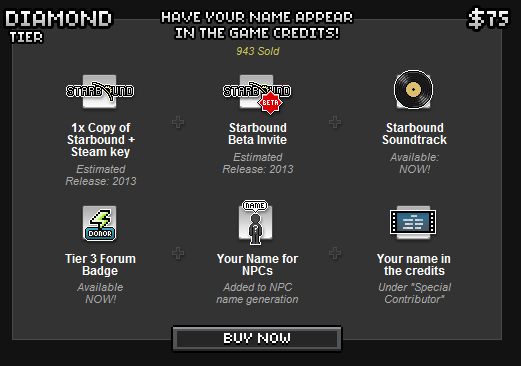 PLATINUM
The platinum tier offers the buyer the ability to design their own hat for the game, buyers can submit the design to the devs and they will get it implemented into the game for everyone to find.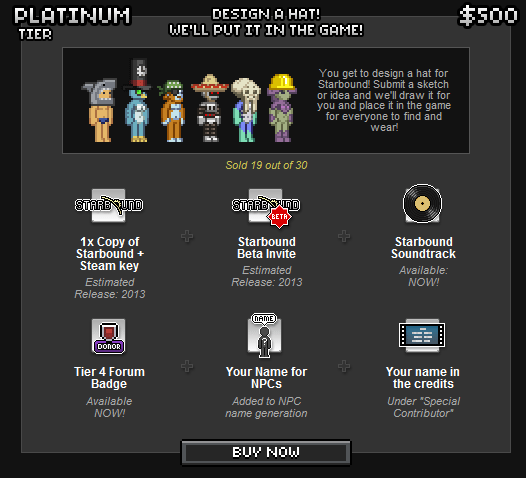 SOLARIUM
The solarium is one of the best tiers, allowing the option for buyers to design their own weapon to be implemented into the game by release.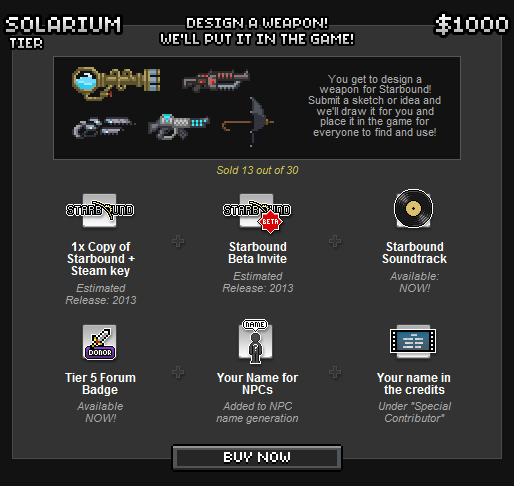 IMPERVIUM
Impervium Tier allows you to submit a photo of yourself to the devs and they will create a statue in your honour.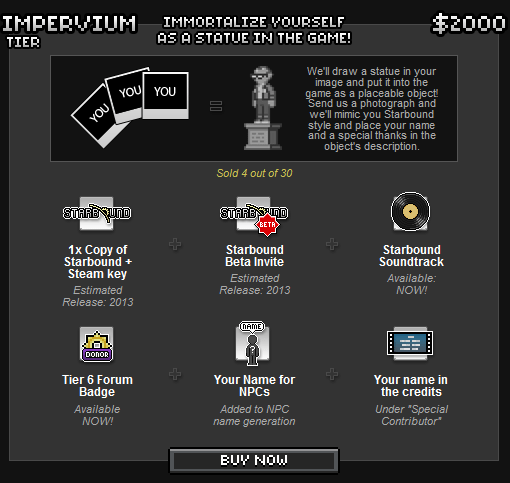 While these tiers do grant buyers more options that may seem unfair for people who do not have the money to a higher tier, Tiy the owner of Chucklefish has stated that it does not matter how much you spend on the game and all money helps them release the game faster and to say thankyou they have got stretch goals that when achieved will be implemented into the game by launch, these new features otherwise would not be in the game.
I've been interested in gaming and computing for many years and using this knowledge I create videos for Dragonblogger.com's youtube and occasional articles for the site. I've been writing for Dragonblogger for over a year and it's been awesome. My content usually is around product reviews and gaming.