So when I started Twitch streaming one of the very first people I ran into when starting my networking journey was Cabelette and I first learned about Team B42 from her.  What I found most engaging about Cabalette is her incredibly supportive and helpful nature toward other streamers, she often lead Team B42 raids and she was so supportive at encouraging raiders to give extra time and attention to people who hadn't reached Twitch Affiliate yet by leaving tabs open, answers any questions open and honestly and is completely transparent when talking with viewers.  The other thing is her EXTREME passion for Apex Legends was quite entertaining.  She literally was the friendliest, nicest and most polite person when I saw her in the discord groups and talking on Discord raids and I was left cracking up hearing her rage during deaths in Apex Legends.  So much quick anger bursts in such a small package, Cabalette was one of the first people I reached out to for an interview and she finally had the to finish.
Here is my interview with Cabalette:
Justin: Tell Us About Yourself (notes include name (or just handle) where you are from…etc.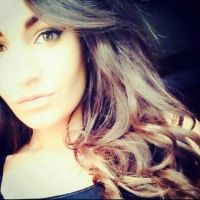 Cabalette:
Ok, i am F** Michèle Oksana by my real name, indeed i've put some little "**" because my real first name is censured in English! hahaha thats why this one is kind of a secret, i try to keep it only between my family and close friends. But i am formally known as Cabalette, i receive this username from the leader of my very first team on online FPS, it got inspired from the username of the account of my big brother i was using by the time : Cabal.
Other than that for a more classic intro :
-Cabalette
-Female
-French (From France !)
-FPS games fan
Justin: 
Interesting, I am really curious now what the F** name is though I have an idea.  Kind of cool that your brother was Cabal and you are Cabalette a matching pair of Twitch names. When did you first realize you wanted to start streaming and when did you first start?