We are influencers and brand affiliates.  This post contains affiliate links, most which go to Amazon and are Geo-Affiliate links to nearest Amazon store.
Graphic design is an in-demand skill these days. There is a lot that you can do with the ideal software and its tools if you get the hang of it. Designing posters, acrylic signs, logos, infographics, and GIFs are just some of the things graphic designers do. They also edit websites, blogs, video content, and other forms of digital art. 
We took to the market and researched the best and most well-rounded software available out there for graphic designers at every level of competency, and here's what we've got to share.
What Software Are Good For Graphic Design?
Adobe  Illustrator is a highly recommended graphic designing software that is used by a large number of graphic designers. This software can be used for multiple purposes, including various types of drawings and illustrations. It is popular in professional and industrial-scale use. It was launched in 1987 and is upgraded regularly. The latest version of Illustrator was released in August 2019, (the 23.0.6 version). You can use Illustrator on both a Windows and macOS computer. Its pricing plans start at $29.99/month.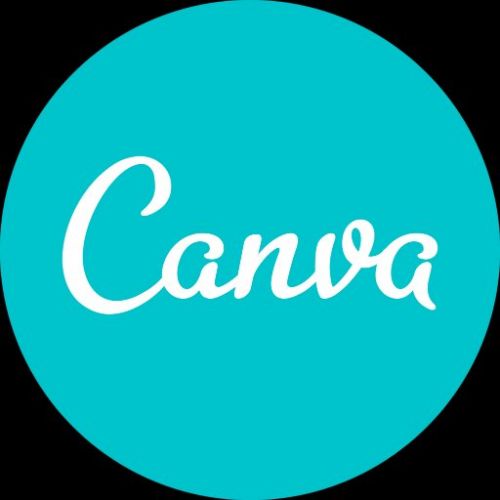 Just like Illustrator, Canva is a cloud-based platform that helps you create graphic designs of exceptional quality. It offers preset templates and a variety of essential editing tools, though not as extensive as those that Illustrator offers.
This software is perfect for picture enhancements. Noise reduction, color enhancement, and minor scale editing are notable features of GIMP.
Similar to Illustrator, Adobe Photoshop is a graphic designer's paradise. It offers a huge number of editing tools and enhancements. However, the system operates on pixel-based designing and limits the display quality with respect to the display size.
This is another vector-scale open source designing software. It provides a rich look to your creations and is ideal for small scale businesses.
CorelDraw offers amazing tools to create designs in different perspectives. However, these tools might be hard to operate for beginners in graphic designing.
Why Choose Adobe Illustrator?
For graphic designers, Adobe Illustrator offers numerous possibilities and specializations. Nearly all types of businesses and industries use graphic designing services for illustrations and visuals for their promotion and advertisements. Adobe Illustrator can manage all kinds of requirements with efficiency and quality. It's the optimum software to match every graphic designer's needs. It not only resonates with their ideas and skills but also helps to enhance them.
Adobe Illustrator creates images and visuals that can be displayed on any size and type of screen, huge banners or smartphones, without compromising on the picture resolution and quality. This is because Illustrator creates visuals by scaling vectors and not pixels. If you enlarge pixels, they become blurred. However, if you develop visuals on vector-scaling, they will always appear crisp and beautiful, regardless of the display size.
Another remarkable feature is the global editing feature. It allows you to globally edit all the copies of your project from one place. Suppose there is an error that you need to omit from a hundred copies of just one pamphlet. Adobe Illustrator allows you to connect to all copies at once, and whatever you edit on one copy will automatically be edited on all other copies!
Fast-paced designing in Illustrator helps in working with efficiency. The tools are smooth and easy to use. Illustrator's Content-aware crop and Puppet Warp Enhancement recognizes possible areas that may need to be worked on, edited or cropped. As a result, this helps to lighten the designer's workload.
Adobe Illustrator and Adobe Stock also offer built-in font and design templates as well as images that are helpful for beginners and even for professionals seeking inspiration.
For poster designs such as acrylic signs, leaflets, and banners, Adobe Illustrator offers the best service. Acrylic illustrations with appealing graphics, printed on glossy signs are a magnet for visitors and customers in any situation!
How to Use Adobe Illustrator?
One of the best feats about Adobe Illustrator is that it is easy to learn and operate. Illustrator allows you to create unique designs from scratch. By using the Shaper tool, create floral, geometric, or calligraphic designs and enhance them using precision and editing tools on your artboard. Create intricate designs and sketches, edit them until they look flawless and put your expertise on display! 
Adobe also allows you to import photographs and turn them into creative visuals with an artwork-like feel. Recoloring and texture enhancement helps to add creativity and depth. Freeform color gradients allow blending colors with precision and subtlety, giving your project a sophisticated look.
Text editing features on Adobe Illustrator are remarkable. Logo, icon, and website designers can benefit from the vast number of typographic options available in the software. You can adjust the spacing, font styles, slanting, color, shadows, and do much more with individual characters to accurately depict the message of your project!
Adobe Illustrator also allows you to save and customize your preferences in tools, fonts, and design templates. You can select different editing, preview, and home screen modes to suit your convenience.
The best software for graphic designers, is, without a doubt, Adobe Illustrator. This software is our number one favorite because it has all the best graphic designing tools and features in one place. With Illustrator, you'll rarely find the need to have other software downloaded as well. You can create virtually anything on Illustrator. It is the perfect go-to for any graphic designer with any type of project!
References:
https://www.adobe.com/creativecloud/tools/graphic-design-software.html
https://blog.templatetoaster.com/graphic-design-software/
https://financesonline.com/top-20-graphic-design-software-solutions/
https://www.google.com/amp/s/www.agitraining.com/adobe/illustrator/classes/what-is-adobe-illustrator%3famp
https://helpx.adobe.com/illustrator/using/whats-new.html
We are influencers and brand affiliates.  This post contains affiliate links, most which go to Amazon and are Geo-Affiliate links to nearest Amazon store.
I am interested in all things technology, especially automation, robotics and tech that helps change how society will live in the future.