For our next Streamer Spotlight series I ran across DTQ Aka. DownToQuest Streaming house the other week and found out they were another group of people all streaming to the same Twitch channel.  What struck me as amazing was they keep up a 24×7 live stream schedule which is one of my own long term goals for the DragonBloggers Twitch channel.  I had to know more about them, what got it all started and their journey.  So here is our interview with DTQ Jack and you can also learn about DTQ Kevin and DTQ Nick.

Justin: Tell Us About Yourselves (notes include name(s) (or just handle) where you are from…etc.
DTQ Jack: I'm DTQ Jack, a founding member of the DownToQuest streaming house. We've been live on Twitch over 2 years and have accrued partnership, nearly 30,000 followers and 1 million page views. We are live 24/7 featuring a variety of mature content spanning from Gaming to IRL social activities.
Justin: When did you first realize you wanted to start streaming and when did you first start?
DTQ Jack: DownToQuest started as an idea in Kevin's (DTQ Razor) head. Many years ago, he met Nick (DTQ Toasty) playing Smite online on the Xbox. Toast and his roommates shared one console and would take turns playing, giving Razor a very memorable gaming experience. Razor saw a lack of multi-person content on Twitch and was inspired by the success of Streamer House.
After careful planning, in February of 2017 Razor made a post on the Colorado Springs Craigslist searching for anyone interested in helping him create his streaming house. This was to be the city where the house would be created, despite Toast and Razor living on other ends of the country.
Why Razor chose Colorado Springs of all places where cannabis is legal, I'm still not sure, but I'm so thankful he did. I (Jack) had just moved back to Colorado Springs, my home town, when I saw the post and responded instantly. Razor and I spent the next few months talking infrequently of ideas and plans and furthering our commitment to creating the house.
In April, Razor flew from D.C. to the Springs and he and Jack began searching for a house to rent and interviewing other potential house members. Toast and his brother drove out from North Carolina a month later to move into the house.
We went live for the first time on June 1st 2017, with the intention of featuring dual perspective gameplay and multi-person streams as often as possible. Since then, our viewers coined the Questers have consumed nearly 1 million HOURS of DownToQuest streams.
Myself and Razor were the only two founding members with prior streaming or content creation experience. Razor created a twitch channel specifically to prepare himself for the streaming house and honed his skills as a gaming entertainer for a year prior to moving to CO.
I've been creating content with gaming for over 10 years now and have always had a passion for tech and video editing. I earned a small following created Call of Duty content in high school, and eventually translated that to a Twitch channel where I gleaned 3k followers streaming on and off over a few years.
When the house was first created, we all streamed off of our individual xboxes and would have to swap them out between shifts. Over time, we combined resources to build multiple gaming PCs and transitioned to streaming PC games exclusively. We've even been lucky enough to be sponsored by an amazing gaming PC company, CLX who has hooked us up with a top of line rig!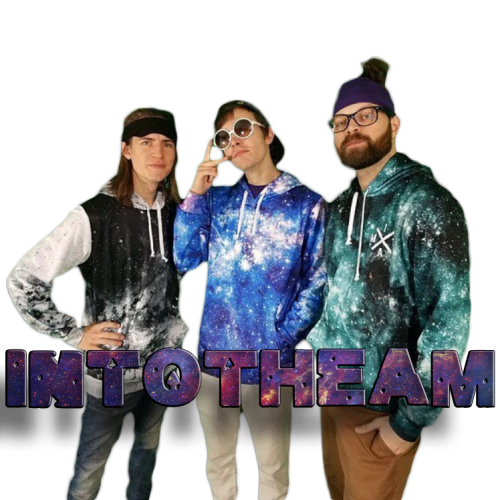 Justin: What streaming platforms do you go live on most often?
DTQ Jack: Twitch 24×7
Justin: What devices do you prefer to stream from? (Console, PC…etc)
DTQ Jack: We run a triple PC setup. Two gaming rigs feed into our CLX streaming PC via HD60Pro capture cards which outputs the stream using OBS Studio. We utilize StreamElements for our streaming services and abuse the power of the Elgato Stream Decks. We have 3 of them which we use to change scenes and perspectives, mute mics, create clips, trigger soundbytes, and much more!
Justin: What is your preferred streaming hardware/PC/software setup? (Webcam, Elgado Streamdeck, SLOBS/StreamElements…etc)
DTQ Jack:
Justin: What is your short term goal < 3 months and long term goals with streaming?
DTQ Jack: Our short term goals are to reach 420 subscribers, recruit a couple local streamers to our house roster, and have an amazing time at TwitchCon! Long term, we want to be the future of entertainment! We plan to help other streamers do what we did and combine their forces to create streaming houses across the globe! Our stream team, the #DTQST already features over 100 streamers from around the world.
Justin: Do you have any advice you give to other people wanting to get into streaming and entertainment?
DTQ Jack: My best advice to anyone trying to get into the streaming/entertainment game is to think outside the box! You have to find something that makes you different. I love DownToQuest because it is so fun to talk to people about. People are fascinated by the idea of 24/7 streaming house; find an idea that you can't wait to tell everyone about. Then you know you've got something worthwhile.
Justin: Where, When and What Can People Find You Streaming and What Can They Expect From Your Streams?
DTQ Jack: DownToQuest is the ultimate variety stream. Each member has their own unique streaming style, music taste, and game choices. We are always intended only for mature audiences and often feature explicit content, including smoking cannabis live on stream. Currently, we have 4 streamers running 6 hour shifts each day. Check out our tentative schedule and what games we're currently playing:
(FN, No Man's Sky, Underlords) Toast 6am-12pm
(D2, TFT, Apex) Razor 12pm-6pm
(TFT, FN) Cente 6pm-12am
(Rocket League, Weed) Jack 12am-6am
All time are in MST
Watch live video from DownToQuest on www.twitch.tv
Justin: Thank you for taking the time for the interview, you guys have something special with this 24×7 stream team and your goal to dominate streaming entertainment.  I encourage any streamers who read the interview to learn more about this amazing setup, goal and focused stream team.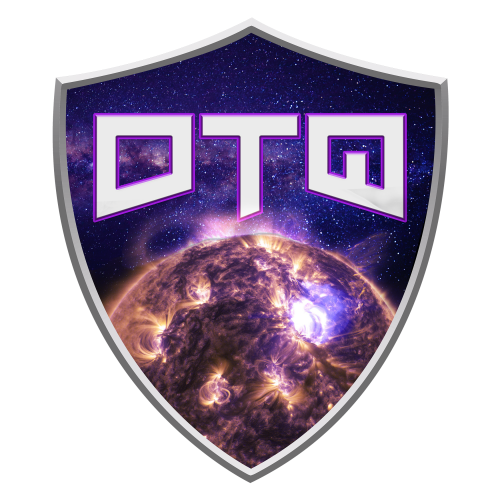 I have been obsessed with computers, tech, gadgets and games since the early 1980's having grown up on the Commodore 64 and Amiga computers.
By day I work in the IT Security Industry and have been in IT for over 20 years. On my spare time I am a Vlogger, Blogger, Streamer, Gadget Reviewer, affiliate marketer, influencer and entertainer. I am also an avid movie fan, TV Show fan, Anime fan, video game fan and fan of trying anything and everything new.