In keeping with my streamer spotlight series, I wound up running into a streamer the other day on Twitch named Dubbleder.  What was unique about the stream immediately was the fact that I saw two people streaming co-op at the same time and they were having a blast joking with the audience while they were playing off each other during the co-stream so I decided to learn more about them and this is my interview with Dubbleder.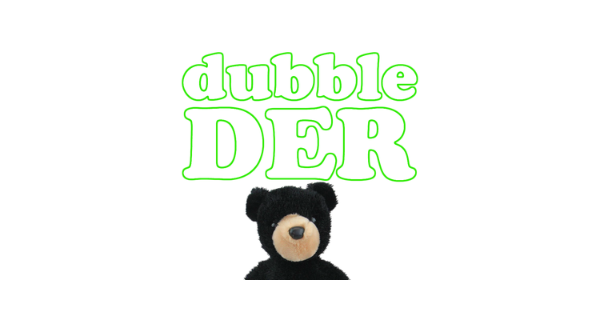 Justin: Tell Us About Yourselves (notes include name(s) (or just handle) where you are from…etc.
Dubbleder: We are Derek and Kat from the dubbleder Twitch channel where we do couples streams 4 nights a week! We've been told we're somehow wholesome and raunchy at the same time. We're both born and raised just outside of Philadelphia, Pennsylvania – the brotherly love Philly, not the "youz guys gonna die" Philly. We are boyfriend and girlfriend and have been together for over 8 years! We just moved into our first house together earlier this year and life has never been better! We are always trying to make each other laugh and both absolutely love streaming.

Justin: When did you first realize you wanted to start streaming and when did you first start?
Dubbleder: I (Derek) originally wanted to start streaming in January 2018 but didn't have the nuts to actually go live until March 6, 2019. It had been something I kept putting off for fear of totally sucking butt at streaming. One night after dinner, we were trying to figure out what to do with the night and Kat suggested we play a Nancy Drew PC game and friggin' stream it already! It ended up being so much fun that we haven't gone a week without streaming something since!
Justin: What streaming platforms do you go live on most often?
Dubbleder: We stream exclusively on Twitch for the time being. We've briefly looked in to YouTube and Mixer and haven't ruled anything out!
Justin: What devices do you prefer to stream from? (Console, PC…etc)
Dubbleder: We're currently streaming PC only but we have plans to stream console games in the future! Fortunately, since we're gaming nerds, there are hundreds of games we'd like to stream from PS4, Nintendo Switch, Wii U, PS3 and Xbox 360 and we just might do it!
Justin: What is your preferred streaming hardware/PC/software setup? (Webcam, Elgado Streamdeck, SLOBS/StreamElements…etc)
Dubbleder: We currently are streaming using Streamlabs OBS on a PC with a Ryzen 5 2600 processor, Nvidia 1070ti GPU, and 16gb of ram. We have a two monitor setup with the HP VH240a. We use the Logitech c920 as our webcam and have a Yongnuo YN300 Air as our key light. We also have an Elgato Game Capture HD that we've tested but not yet streamed with!
Justin: What is your short term goal < 3 months and long term goals with streaming?
Dubbleder: Our main goal of streaming is to create a fun and friendly environment where people laugh and feel comfortable being themselves. Our long-term goal with streaming is to have a community that loves getting together, playing video games, hanging out, goofing around, and supporting each other. We would also love to be able to stream full-time so we don't have to be away from our super dope community! Over the next 3 months we would like to surpass our subscriber goal and be able to introduce a new emote to the community, collaborate with some of our streamer friends, and surpass 200 followers!
Justin: Do you have any advice you give to other people wanting to get into streaming and entertainment?
Dubbleder: In the words of the immortal Shia Labeouf, "JUST DO IT!!!!!!!" My biggest regret is not taking the jump sooner. Don't expect to be perfect when you get started. Streaming/entertaining is the same as any skill, you've got to put the time in and practice to improve. We're still learning every stream and get a little bit better at hitting the mark each time.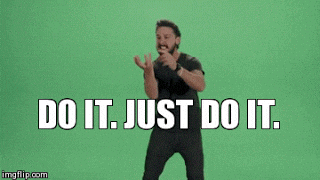 Justin: Where, When and What Can People Find You Streaming and What Can They Expect From Your Streams?
Dubbleder: We stream every Monday and Wednesday night at 7:30PM EST and every Friday and Saturday at 8PM EST on the dubbleder Twitch channel: https://twitch.tv/dubbleder
You can expect to see two goofy goobers playing a variety of games on Monday and Wednesday. The games are typically chosen by our Discord community. You can help us decide our next game here at our Dubblder Dubblebears Discord Channel. We also are currently hosting Final Fantasy Fridays where I nerd out over Final Fantasy X and Nancy Drew Saturdays where we are working our way through the series!
Watch live video from dubbleder on www.twitch.tv
Our stream is mainly focused on interacting with our fantastic community. We typically play single player games so whoever isn't moving the character in-game is getting rowdy with the chat.
Justin: Final Fantasy X and X-2 were among my favorite games, I played them on the PS2 when they came out many years ago.  Do You Want to Give Any Shoutouts or Promote Anything?
Dubbleder: We want to shout out our OG dubblebears: Kelley, Kim, Cal, Mace, and Nabbers! You and all of our beloved dubblebears have made streaming more than worthwhile. We've made so many lovely friends and we appreciate all of you taking time out of your night to come hang out with us. Special thanks to MrDave123 for helping me get started streaming and ItsAMeInvasion for all the incredible support along the way. They're both awesome Twitch streamers and you should definitely check them out by clicking on their name which link to their Twitch channels.
Justin: Thank you so much Derek and Kat, even during a written interview you injected quite a bit of humor and I am sure our readers can get a feel for your entertainment style and I will continue to follow and watch you grow as streamers and entertainers.
I have been obsessed with computers, tech, gadgets and games since the early 1980's having grown up on the Commodore 64 and Amiga computers.
By day I work in the IT Security Industry and have been in IT for over 20 years. On my spare time I am a Vlogger, Blogger, Streamer, Gadget Reviewer, affiliate marketer, influencer and entertainer. I am also an avid movie fan, TV Show fan, Anime fan, video game fan and fan of trying anything and everything new.