Intro
As a gamer, I want the latest and the greatest components for my PC to outpace the other guy/gal.  For that competitive edge, the latest and the greatest is needed.  The next gen video card comes out, and we all want it, but it's always best to know what you are getting.  Today I am reviewing the Sapphire PULSE Radeon RX 5700 8GB OC with Backplate Video card.
Before we get into the review itself, let's get into the features and specifications.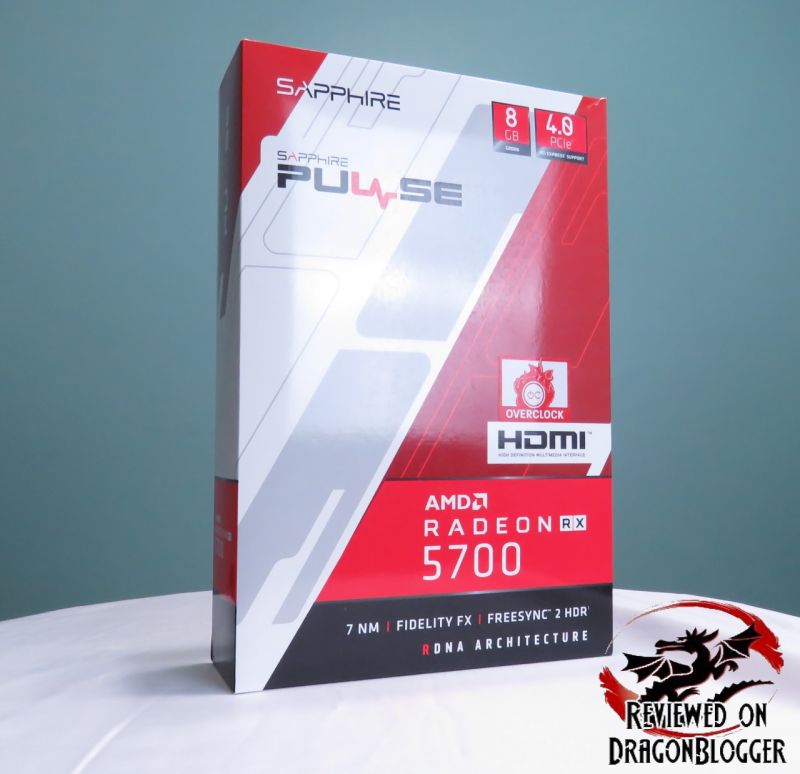 Specifications and Features
Based off of AMD's 2nd Gen 7nm RDNA architecture
1540Mhz Base clock

Boost Clock of Up to 1750Mhz
1700Mhz Game Clock
Robust VRM Cooling

8Gigs of 256Bit GDDR6 RAM
2,304 Stream processors
7+1+2 Phase Digital Power Design
Dual BIOS Support
12 Layer PCB

Backplate
Dual-X cooling Technology
Fuse Protection External Fuse built into the circuit of the external PCI-e connectors
Quick Connect Fans
Two Ball Bearings 85% longer lifespan than sleeve bearings
Improvements to the fan blades for 10% quieter cards

1 x HDMI
3 x Display Port 1.4 w/DSC (lossless encoding)

Max of 4 concurrent displays

DisplayPort 1.4 5120×2880@60Hz

Supported Features

PCI Express 4.0
Streaming up to 8K
Asynchronous Compute
Radeon Rays Audio and True Audio Next
Radeon Image Sharpening
Fidelity FX
Radeon Freesync 2 HDR
Radeon VR Ready Premium
Radeon boost
Updated TriXX Boost feature to get maximum performance
Dual BIOS'
Fuse Protection
DirectX 12 Optimized
HDR Ready
Radeon Relive

Requires a minimum of 600Watts
Hopefully I didn't bore you with all those species, but let's check out an unboxing.
Leaving the best for last, I will start with the other pieces in the box.
First off, we find the Quick Installation Guide.  This might be good for some, but in this review I will show you exactly how to install it.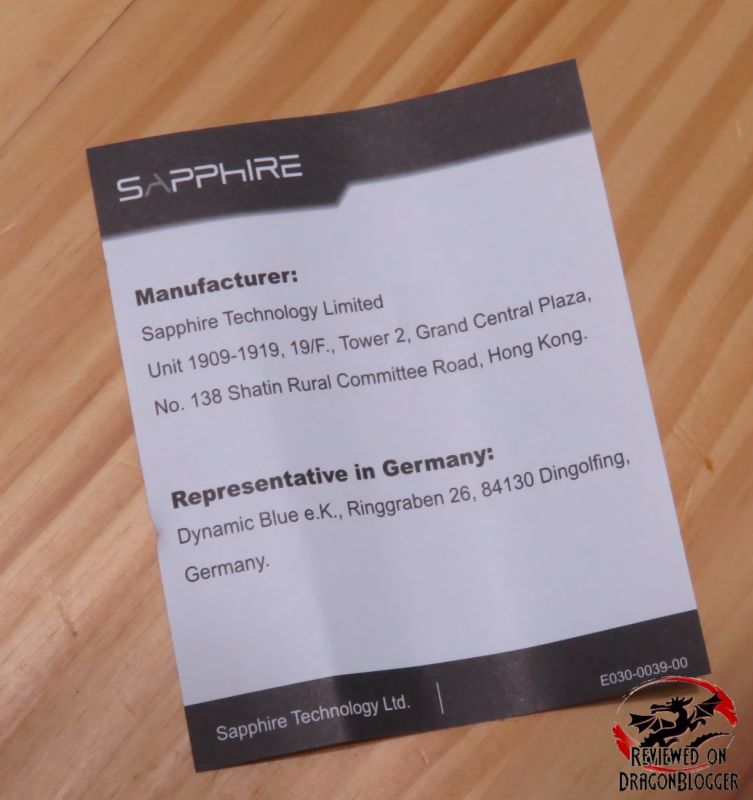 This document states where the card was made and their representative in Germany.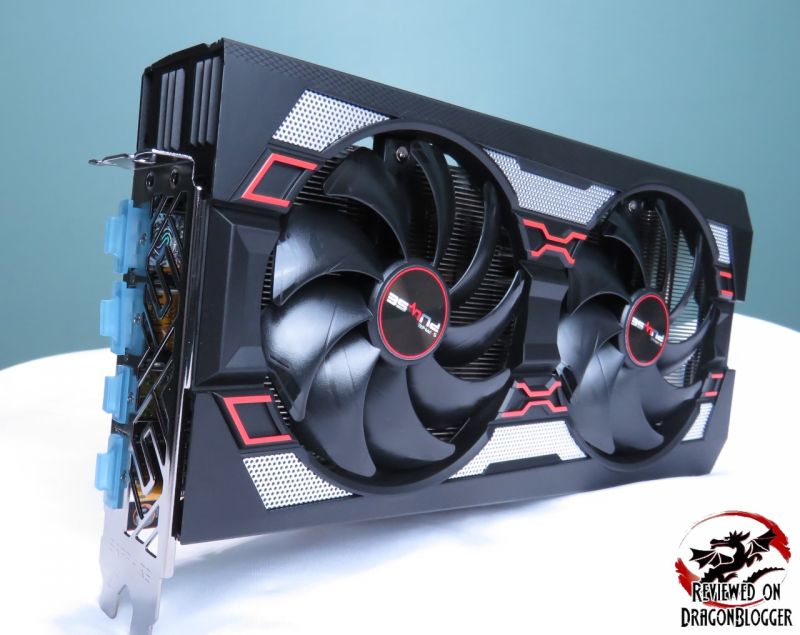 Surprisingly, nothing else came in the box, but that's OK, the card is the important part.   Let's take a close look at this card on the next page.
Continue on to:  A Close look at the card