Installing the Sapphire PULSE Radeon RX 5700 8GB OC with Backplate
This section would be more for those of you that don't know how to install video cards, it basically universal but who knows you may learn something too.  In this video, I not only show you how to install the new card, I show you how to remove an older one, just in case.
For privacy reasons YouTube needs your permission to be loaded. For more details, please see our
Privacy Policy
.
I Accept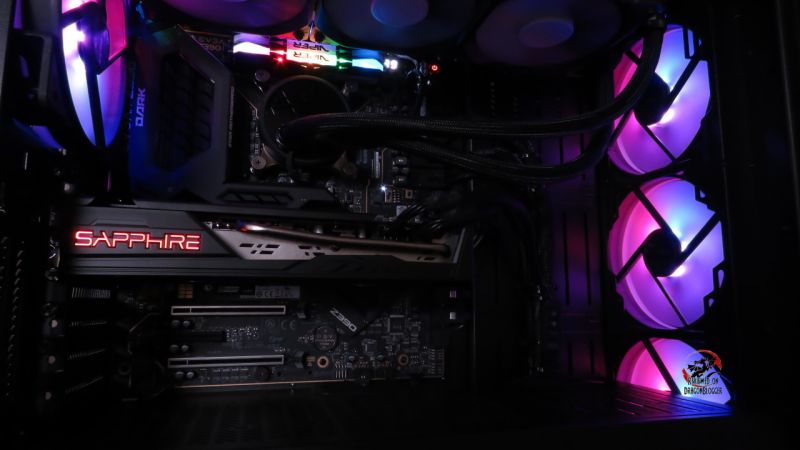 This is how the card looks like once it has been installed.  The process is pretty easy right?  For the first time people, I hope this makes you a little more confidant in doing this on your own.
Make sure you notice in that video, I linked up another video that shows you how to remove older video drivers you may have had installed.  It will help you tons, even if you came from an AMD card, its always best to remove the old driver and install the latest, DDU from Wagnardsoft will help you.
This was a short chapter, but this next chapter will go over benchmarks, Performance, Temperatures and Power consumption.
Continue on to: Benchmarks, Performance, Temperatures and Power consumption