Gameplay and Final Thoughts
Benchmarks, numbers and pretty screenshots are nice and all, but nothing compares to actual gameplay and performance.  I usually create one video for each game, but to save a little time, I bundled them up into one video, about 5 minutes per game.  In here you will see some Fortnite, Grand Theft Auto V, Shadow of the Tomb Raider and PUBG.
I will mention, that since I am recording with software, rather than hardware, we lose up to 10 frames per second in the counters.  Regardless of that, the games never fall below 60 FPS.  Check it out.
As for my final thoughts, I think AMD and Sapphire did amazing work here.  AMD on the GPU of course and Sapphire on the updates to the card, cooling and TRIXX, it is amazing.
The card is beautiful, a little large width wise but as long as it is cool, that's ok with me.
Actually, I think this might help explain things a lot more.  The entire review all in one video.  Let me know what you guys think.
With everything here, here is a list of Pros and Cons
  Pros
Tons of ports
Supports PCIe 4.0
Supports 4 x 4K displays
FreeSync2 Support
Quick Connect Fan Replacement
Dual BIOS support
Supports VR
Includes a backplate to keep card cool
Updated TRIXX Boost
Cons
Comparatively quiet to prior generation cards, but can quickly ramp up in noise
Does not include any adapters or adapter cables
I fought to find a con, and really, it is to be expected with any card to get a little loud, but it is not horrible.  Since this launch was a bit rushed (the card was held back in shipping), I did not have time to make a video on the noise, but I will soon and add it to the review.
The drivers are matured and getting better everyday, so performance is only going to get better on this.  Sapphire has given you the ability to overclock, like most video card manufacturers do, but with TRIXX Boost, they have given you the opportunity to get more performance out of the card for free, no overclocking, and no stress.  The recommendation for this card is 600Watts and as you can see in my testing above we did not hit over 327Watts.  This recommendation surely is in case you overclock, but I would still use their recommendation.
When makes TRIXX Boost so nice is the fact that you don't change your monitors resolution, but it does add that resolution as an option.  Keeping your regular resolution, it adds the resolution into windows, and if your game supports dynamic resolution, you start up your game and with all your eye candy turned up, you switch the resolution and you have additional performance.  This helps fill a gap between 1080p and 1440p and between 1440p and 2160p and it does it while still looking good.
I will try to make a video to show this to you, but with this, I think Sapphire has done an amazing thing.
I will create a separate review adding what is in here and comparing to it more video cards coming soon.
With that, the performance, features and pricing, Sapphire has made a very compelling reason to make the change to AMD and if not a change, to upgrade your current video card.
Great job Sapphire, you have earned this Editors Choice award with a 10 out of 10.  I tried to give this a lower score, maybe a 9.7 or a 9.8, but I just can't find anything wrong with it.  AMD did an amazing job with the CPU making it nearly perfect,… Sapphire put the icing on the cake making it a bit faster, making it cooler and the cherry on top, the TRIXX Boost.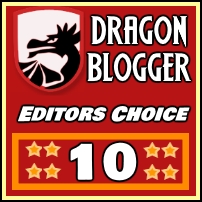 [P_REVIEW post_id=1087077 visual='full']
Go back to the intro: Intro