We are influencers and brand affiliates.  This post contains affiliate links, most which go to Amazon and are Geo-Affiliate links to nearest Amazon store.
This weeks Streamer Spotlight is Philadoxical formerly known as Philadoxical who I ran into from Team B42 a while back and see him often participating in the raids and helping support and network with other streamers on Team B42 but I also am in the same Wolf Pack team as well on discord and see he is active there too.  Often many of the streamers are in the same groups and networks and you start recognizing people left and right as you get more and more involved.  Now I liked and was drawn to his "monkey" theme of his channel (guess it came from Rampage video game I think) but wasn't sure and ran into a few of his many streams of Tom Clancy's Ghost Recon Breakpoint which tended to be the game he played and streamed most often on his channel.  Now come check out my interview with Philadoxical.
Justin – Tell our readers about yourself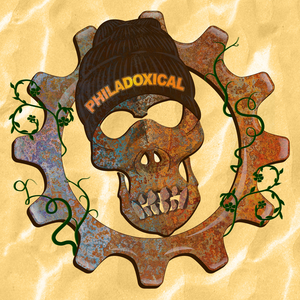 Philadoxical – My name is Phil and I content create and stream under the handle Rampaging Noob on both Twitch and YouTube. For those that are curious, I hail from North Yorkshire in the UK. And yes… Yes, I do have a huge love of all things simian so went with my little chimp avatar when looking into various ways to brand myself on various platforms.
When not creating you can often find me terro… Supporting… People in their streams or on Twitter.
In addition to streaming and content creation I love hiking, cooking, anime and gaming. I have been a gamer for about 20 years, since the days of the Mega Drive and the SNES where hardcore gamers were forged in the realms of no easy modes and if you died, you had to play the whole damn game again. Fond memories!
The only thing I think I love more than gaming is horror films, from the old school Hammers all the way up to Annabelle Comes Home.
I'm also a Capricorn and often wear a beanie no matter the weather or occasion because I love beanies. I lean more towards slouch beanies than other types.
I seriously have no idea what to put in this part as I'm a bit nervous. Moving on…
Justin – I also have been gaming for a very long time since 1980 and C=64 then SNES days (can't remember which came first now) and the fact you had lives and started all over, no saves, no continuing where you left off.  Gaming was hardcore back then.  And man, Howling, Creepshow, The Thing, so many 80's horrors I grew up on in my childhood too.  We probably are pretty close in age.  When did you first realize you wanted to start streaming and when did you first start? (This can be in character)
Philadoxical – It was a good few years ago and although I can't remember the specific reason, I was off work and just binge watching YouTube.
I have a lot of channels I like to watch regularly just like I do on Twitch. I think specifically, it was Outside Xbox (#TeamMike) and Nerd Cubed. I really liked what they had going on, the sort of vibe and energy they got from content creation. Shortly after this, I did a test stream on Mixer via the console app and I got bitten by the streaming bug.
Admittedly, we have come a long way since my first stream. I remember I was so nervous, I mumbled, audio was horrendous and there was no cam. I barely talked and interacted with people. Now they can't shut me up, and trust me, ask anyone. They have tried!
I should just point out that sometimes I flick between I / me and we. Although I participate, we (the community) are the ones who make the streams come alive. The community thrive. We reach goals together so all the successes are shared as a community success as opposed to an individual success.
Justin – Very on point, there is no success in streaming without a community.  What streaming platforms do you go live on most often (Twitch/Mixer/YouTube…etc)?
Philadoxical – Although I have previously tried Mixer and YouTube streaming, Twitch has been home for about 18 months now.
Justin – So far I haven't interviewed someone who was an exclusive Mixer or streamer for another platform yet, Twitch is still the dominator by a wide margin. What devices do you prefer to stream from?  (Console, PC…etc)
Philadoxical – I stream primarily console games via the console apps (Xbox and PS4) on a PC as it allows me the ability to use overlays and more fun chat interactive mini games.
Justin – Yep, HDMI capture to PC where you can use the fun overlays is so much better than streaming straight from a console, I completely agree.  What is your preferred streaming hardware/PC/software setup (PC Specs)? (Webcam, Elgado Streamdeck, SLOBS/StreamElements…etc)
Philadoxical – When it comes to hardware I tend to use either Xbox One or PS4 for the gaming aspect.
My PC is a non gaming one, but is able to run StreamLabs OBS and the analytics screens fine. This is just a simple little HP Pro Desk. For ancillaries, I have the Teknet wireless mouse and keyboard set with a Logitech Pro web cam.
It's a very simple and cost effective PC set up, but has served me well and continues to do so until I can save up for a gaming PC.
Justin – Sure not a bad setup at all, there are plenty who just stream for Xbox One or PS4 and do just fine without even a gaming PC.  What is your short term goal < 3 months and long term goals with streaming?
Philadoxical – My short term goal is to make people smile. To entertain and to hopefully build a like minded community that can have a positive influence on others.
Justin – Nice, so your goal is about engaging your audience and doing for them rather than yourself, that is cool.  Do you have any advice you give to other people wanting to get into streaming and entertainment?
Philadoxical – Although a rather tough piece of advice, in all honesty, it's not a get rich quick or get famous quickly kind of deal with streaming. Sometimes even partners struggle with streaming being a reliable full time job they can live off of.
I have seen a lot of people come into streaming, want to become the next Ninja or Dr Disrespect but if it does not happen in a few weeks they quit streaming.
I personally believe you have to want to stream for organic reasons like a love of gaming or a wish to entertain, to get the best out of your streaming journey.
Don't get me wrong, I don't want to put anyone off. I think everyone should be encouraged to stream if they want to. I just think before you start and spend lots of money on new equipment and games, just consider your reasons and if you really want to stream.
In addition to this, when starting out, use what you have. Use your PC, consoles and even smart phones. Although your equipment might not be the best out there, it is an awesome starting place from which to build!
Justin – 100% Agree you stream games you want to play and add a little flair and personality to make it engaging, unless you are an expert who can pull stuff off in games very few people can like doing speedrun records, being a great e-Sports player, I feel you have to have a reason besides playing the game to have people watch you vs any other person playing the same game.  You have to play the game, and not worry about if anyone is watching but always speak as if you had a crowd watching.  Where, When and What Can People Find You Streaming and What Can They Expect From Your Streams (types of games, unique entertainment style/games)?
Philadoxical – I am a variety streamer with a love of RPGs and survival games. We play everything from Resident Evil to Ghost Recon Breakpoint.
One thing I like to advise people is not to be surprised. I like to mess about, I like to interact with chat and we never take the streams super seriously, even when doing competitive games like Siege and For Honour. We simply play to have fun and hang out.
My schedule depends really on work, but I am live Saturdays and Sundays from 14:00 GMT until about 21:00 GMT every week. Then pop up most week days around 14:00 GMT until 18:00 GMT.
Because of the random nature of the schedule some weeks, I always keep the discord and Twitter posts up to date with the latest.
Watch live video from Philadoxical on www.twitch.tv
Justin – Do You Want to Give Any Shoutouts or Promote Anything?
Philadoxical – Please may I do a shout out to Team B42; this is a family on discord that likes to support streamers of all sizes and promote organic growth. I have met some awesome people through B42 and many have become friends and content creators I love.
I would also like to do a shoutout to The Chimp Nation, which encompasses our community across all platforms. They are one of my core drives to keep evolving my content and one of the best aspects to streaming.
We are influencers and brand affiliates.  This post contains affiliate links, most which go to Amazon and are Geo-Affiliate links to nearest Amazon store.
I have been obsessed with computers, tech, gadgets and games since the early 1980's having grown up on the Commodore 64 and Amiga computers.
By day I work in the IT Security Industry and have been in IT for over 20 years. On my spare time I am a Vlogger, Blogger, Streamer, Gadget Reviewer, affiliate marketer, influencer and entertainer. I am also an avid movie fan, TV Show fan, Anime fan, video game fan and fan of trying anything and everything new.