We are influencers and brand affiliates.  This post contains affiliate links, most which go to Amazon and are Geo-Affiliate links to nearest Amazon store.
Though I am still doing weekly group interviews with streamers it has been a while since I did a full page interview with a streamer and this time I am excited to showcase Shipbroman to everyone.  Shipbroman honestly is one of the most supportive streamers I have ever met, not only does he have over a million views on his Twitch channel and stream a consistent schedule but he takes the time to actually participate in the various streaming groups and even takes the time to comment on many other streamers discord channels and visit them in their own channels when he has time. He does all this with a very busy schooling schedule and his work all at the same time, and his enthusiasm and support of fellow streamers is one of the reasons was so admirable especially when he is as busy as he his.
So let's showcase this awesome dude from Croatia who really lives up to his stream handle in real life.
Interview with Shipbroman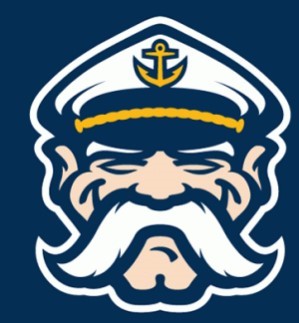 Justin – Thank you for taking the time to complete a written interview, so tell our readers about yourself and where you are from…etc.
Shipbroman – Greetings. My name is Alen and I am 26 years old electrical engineer and masters degree student of it at faculty of Maritime studies. I am popular Twitch partner streamer for 2 years now and I helped over 360 streamers until now reach affiliate and 35 reach partner! I am also website developer for streamer and business promotions. I am part of 18 communities, 16 stream teams and have 14 partners for now. I am also multi times awarded inventor what I was 7-10 years ago when I was in high school. Have 12 medals total with my 4 inventions. Love animals, specially little kittens and cats and dogs. I live with parents still as its a hard situation in my country which is Croatia as we are in big recession for 9 years now. I was heavily bullied in elementary school for last 2 years of it when I changed schools which was not my fault and now have some consequences because of it. If you need any help with tips or strategies, let me know as helping others makes me happy and to forget about problems I have and love entertaining you and to make your days better as many streamers told me that. For my invention achievements I been invited to go to Major reception and there I been also on the local TV giving interview.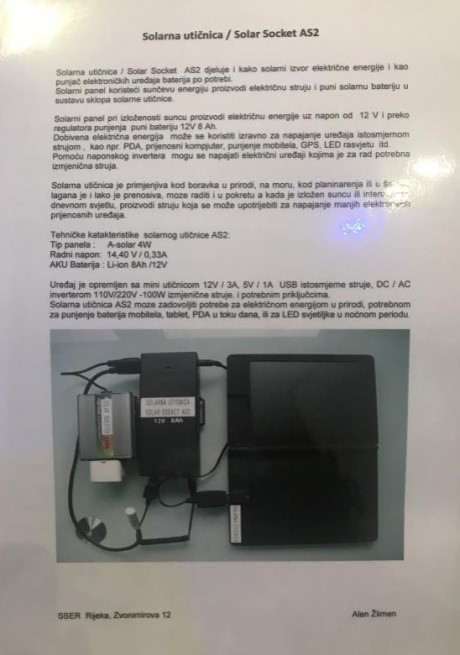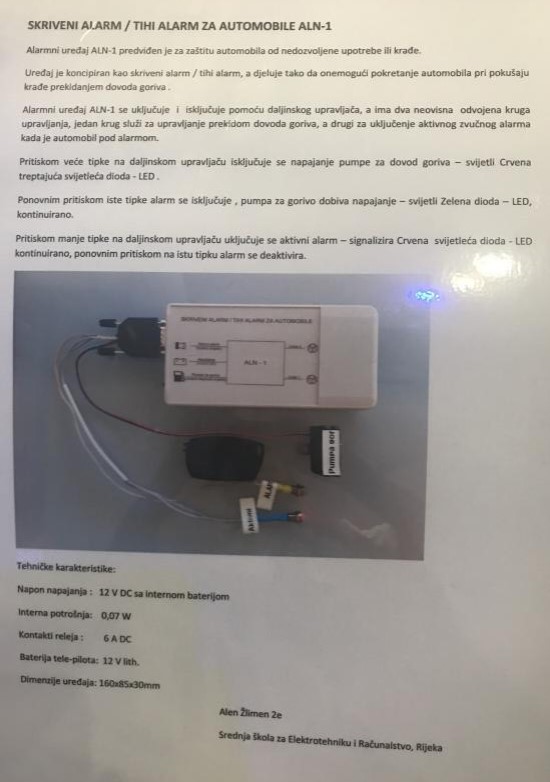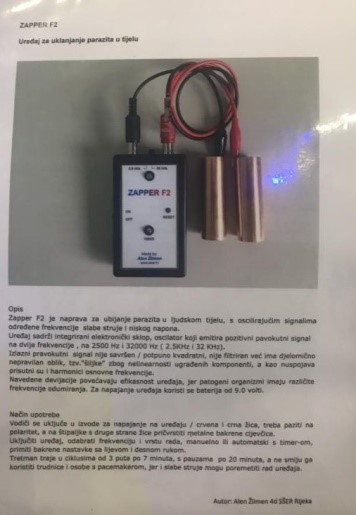 And here is my most successful invention the Solar Power System R14A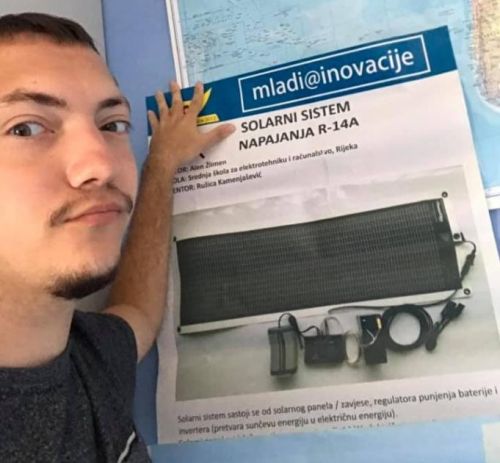 I am extremely humble and I don't ask anything in return for what I am doing and all my help to streamers and everyone who needs it.
I am also popular and successful for 9 years amateur radio operator with callsign 9A3DOS.
Justin – Wow, just laid it all out there in the first paragraph.  That is so awesome and congrats on being a partner.  So amazing how you helped so many streamers reach affiliate and partner so far, and I am also an avid animal lover.  I love how you showed some examples of your inventions above and I am in awe of your talent and skill set.  When did you first realize you wanted to start streaming and when did you first start?
Shipbroman – I realized I wanted to start streaming when I got faster Internet and with better quality. I have seen before Twitch and wanted to show there who I am and to help others with my website and knowledge from faculty and to get more friends and to meet other people in the world. And to also practice my English better. I started streaming in first week of January 2018. 9 months later got partner.
Justin –  Partner in just 9 months after starting in 2018 is awesome, so you have started with Twitch have you had any interest in streaming on other platforms as well like Mixer?
Shipbroman – Only on Twitch, I have not though yet about to move to Mixer as I like Twitch and have good family there. If something happens to Twitch and it goes bad with their changes in future, then will Move to mixer, but for now I only stream of Twitch platform since I started streaming.
Justin – Don't blame you, why try to build an audience over when you are already doing so well on Twitch, so what devices do you prefer to stream from?  (Console, PC…etc)
Shipbroman – Gaming PC, There is no particular reason, just I love gaming on the PC as I spend my whole life on it since I first time started using it when I was 3 years old. Back then my father put me on his lap and on computer and I was playing, how I remember still Duke Nukem 3D.  Which is still a good game to play. I prefer to stream from a PC. It provides better interaction and I can check multiple things at once like chat and gaming and those partner sites and giveaways where I have them whole time.
Justin – Yeah I stream from a gaming laptop myself mostly, but sometimes from my PS4 (rarely though) you make a great point about being able to multi-task from a PC to check other sites/things while streaming which require you to use your phone or another device while on console or cuts your stream.  What is your preferred streaming hardware/PC/software setup (PC Specs)? (Webcam, Elgado Streamdeck, SLOBS/StreamElements…etc)
Shipbroman – Use regular OBS as I had earlier high CPU usage from Streamlabs OBS. I have i7 7700k processor, RTX 2060 graphics card, 32 GB RAM and Logitech C930 webcam, G19 Keyboard, G402 Mouse, G430 Gaming headphones. All from Logitech.
Justin – A fellow Logitech enthusiast I see!  I use a Logitech Orion Spark keyboard, Logitech G502 Lightspeed Mouse, Logitech BRIO webcam and Logitech G Pro-X headset myself.  What is your short term goal < 3 months and long term goals with streaming?
Shipbroman – Short term goal is  to get 100 subs and to help more and more streamers reach their goals.  Long term is to get 25k followers for now and 200 subs. Also to be Twitch Ambassador as they said in the email that I am being considered to be their Ambassador.
Justin – First I want to wish you luck on becoming a Twitch ambassador, that would be awesome and you deserve it.  Second it is cool that your goal includes helping other streamers reach their goals, very noble and whereas so many streamers are really just one man show's you really do put the time in to help others.  Do you have any advice you give to other people wanting to get into streaming and entertainment?
Shipbroman – Yes I have. Streaming is fun and its nice to relax and to meet other streamers and get more friends. Never give up. If it is going bad, just keep working harder. Always do promotions on time when you are going to stream. Tell your viewers and community what you are streaming, what viewers can expect, what you offer to them. Just keep working on your channel and never give up. You will make it. Be positive always and helpful to your community and friends. Join a lot of Twitch networking discord groups, the best one is Team B42 that I joined and Cybercorp, Refereum, Phoenix Cartel, Support Force, F2K Comnet, Team IG, Theta,tv, The Hype Zone, Binx.tv, DJT Gamers, Dragonbloggers, Lurkforce and TwitchKittens
Justin – Oh and you forgot to mention to become part of the many Discord and other Streaming Communities and be active!  Shout out to Team B42.  Now, Where, When and What Can People Find You Streaming and What Can They Expect From Your Streams (types of games, unique entertainment style/games)?
Shipbroman – People can find me streaming here https://www.twitch.tv/shipbroman I am streaming from Monday to Friday at 23:00 to 1:00 CET. I have 14 partners and have every stream giveaway to my community of premium prizes like RTX 2070, Nintendo Switch, I9 9900K and as other prizes have from 1Euro to 50 Euro worth of giftcards. I stream usually Marbles on Stream, Apex Legends ranked, Call of Duty series. And some indie and platformers when I am sponsored to stream them from partners.
Watch live video from https://www.twitch.tv/shipbroman on www.twitch.tv
Justin – Awesome and congrats on the networking and partnerships established with brands.  Do You Want to Give Any Shoutouts or promote anything else?
Shipbroman – I would like to promote just my socials for now and my website, you can find me on
Justin – In closing thank you so much for letting our streamers know more about you and good luck in your Maritime studies while you also work toward breaking out as a Twitch Ambassador.  I encourage everyone to visit Shipbroman and especially if you are a streamer he is someone worth networking with and supporting as he really is a humble guy and goes above and beyond in his support for other streamers.  The fact he takes the time to visit my own discord channel to say hi in the morning and goodnight every night shows his dedication to staying active and participating with others and often when I am raiding with Team B42 or visiting other Binx streamers I am always running into Shipbroman on other channels.
We are influencers and brand affiliates.  This post contains affiliate links, most which go to Amazon and are Geo-Affiliate links to nearest Amazon store.
I have been obsessed with computers, tech, gadgets and games since the early 1980's having grown up on the Commodore 64 and Amiga computers.
By day I work in the IT Security Industry and have been in IT for over 20 years. On my spare time I am a Vlogger, Blogger, Streamer, Gadget Reviewer, affiliate marketer, influencer and entertainer. I am also an avid movie fan, TV Show fan, Anime fan, video game fan and fan of trying anything and everything new.