We are influencers and brand affiliates.  This post contains affiliate links, most which go to Amazon and are Geo-Affiliate links to nearest Amazon store.
When it comes to streaming and having a successful stream you want to make sure that you have a set up that is catered to being able to have a great stream and one that runs smoothly. I am going to provide you with some PC Builds and various other tools that I recommend that you have to have a successful stream such as various keyboards, mice and even different cameras to make sure that you have the best and most quality streaming experience whether it be on Twitch, YouTube, Mixer or even Hitbox, but no matter where you decide to stream, you want to make sure you are very well equipped in doing so.
PC Streaming Builds
Here are a few examples of some PC Builds that you can use and set up depending on just how much money you want to spend and just how far you want to go to depending on if you want just a basic setup to get you started or if you are looking for a more professional look and want to become a full-time streamer.
Budget Streaming PC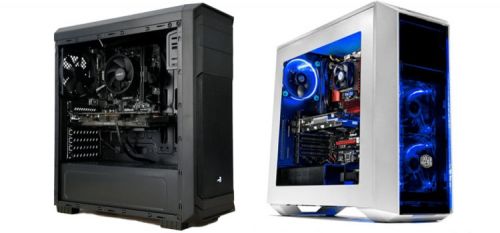 For games like World of Warcraft and DOTA 2.
This type of build will be able to handle basic games at best and get you streaming games such as World of Warcraft and League of Legends right away. One that is easy to set up and not at all difficult to maintain.
The Intel Core i3-8100 CPU is going to give you the power that you will be able to use for streaming and is cheap enough to be able to afford to get you started. The AMD Radeon RX 560 can easily handle most modern games very well at 1080p or games with some lower graphics settings. This is a basic build for anyone starting out with a streaming PC build that isn't very expensive as say that of a professional build and one for someone that wants to play a lot of indie games as well as someone that sticks to a game like World of Warcraft.
Graphics Card: AMD Radeon RX 560
CPU: Intel Core i3-8100
Motherboard: MSI B250 Pro-VD
RAM: 8 GB DDR4
HDD: Seagate BarraCuda 1 TB
Power Supply: EVGA 450 BT
Case: Corsair Carbide 200R
Operating System: Windows 10
High Settings Streaming Build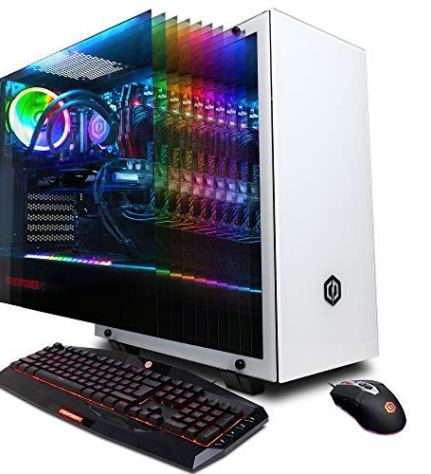 For streaming in 720p or 1080p resolution
In this build, we find this powerful Ryzen as our CPU that is going to give us 6 cores of power that is going to be what is needed for this particular type of build. Plenty of power to be able to handle just about any modern game out there. The Samsung 860 EVO is going to give you an extremely fast Solid State Drive that is going to make loading times that much faster that way your audience isn't pulled too far away from the immersion. This build is going to be perfect for those that stream Fortnite and what to be able to let your viewers keep up with the action and will also be able to handle great games such as Grand Theft Auto V.
Graphics Card: GTX 1060 6 GB
CPU: Ryzen 5 2600X
CPU Cooler: DeepCool Gammaxx 400
Motherboard: Gigabyte B450 Pro
RAM: 16 GB DDR4
Solid State Drive: Samsung 860 EVO 500GB
HDD: Seagate BarraCuda 2 TB
Power Supply: EVGA BT 450W
Case: Phanteks Eclipse P400S
Operating System: Windows 10
Professional Streaming Build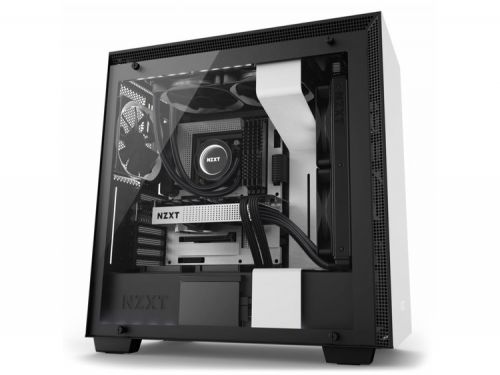 For those wanting to play their games in 4k and also be able to stream at 1080p and even be able to stream at 60fps. 
This build is going to let you play your games at 4k while letting your audience enjoy an extremely smooth experience how games should be seen on a stream, in stunning 1080p 60fps. The NVIDIA GeForce GTX 1080 is going to give you the power that you need to be able to run your games at the aforementioned resolution. The 16GB of DDR 4 RAM is going to ensure that your stream doesn't face any slow down or any dropped frames. The dual storage is good for your games making sure they run quickly and also the 3TB of HDD space is great for any other games you may want to download on your PC as well.
Graphics Card: NVIDIA GeForce RTX 2080 XC
CPU: Ryzen 7 2700x 
CPU Cooler: Fractal Design Celsius S24
Motherboard: Gigabyte Z390 Aorus Pro
RAM: 16GB DDR 4
Storage: 240GB SSD+3TB HDD
Power Supply: EVGA G3 850W
Case: Enthoo Luxe Glass
Operating System: Windows 10
Capture Cards
In order to even be able to stream, you need to have a capture card that is going to make certain that you get the best software needed as you don't want to also have to worry about your capture card crashing mid-stream. Elgato is, in my opinion, the best capture card out there. However, here are some of my own recommendations that you can use for your own setup.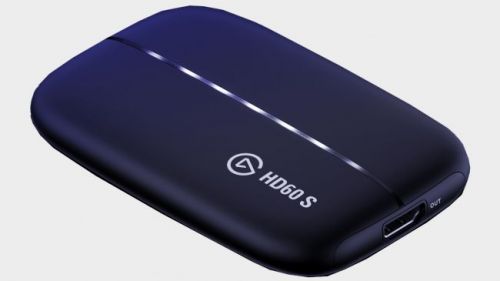 This capture card is perfect for those that are wanting to have a very hassle-free experience and not have to worry about your stream crashing on you due to your capture card malfunctioning. This is going to provide you with some amazing and crisp 1080p 60fps recording that your viewers will greatly appreciate. It features UBS 3.0 connection however the built-in editing suite is not this capture cards greatest feature, but still makes for a great one nonetheless.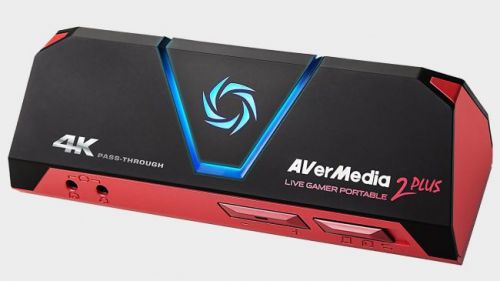 AverMedia's Live Gamer Portable 2 Plus is going to give you some very smooth 60fps and 1080p gameplay and it even has 4k pass-through even though your viewers won't be able to see it in 4k. It still gives you a very smooth experience. USB 3.0 is included and also has indicator lights that will let you know when you are capturing or have HDCP. You can even record straight to a Micro SD card to be able to save your streams on a more physical device. This capture card works straight out of the box with very little setup required which will have you streaming in no time.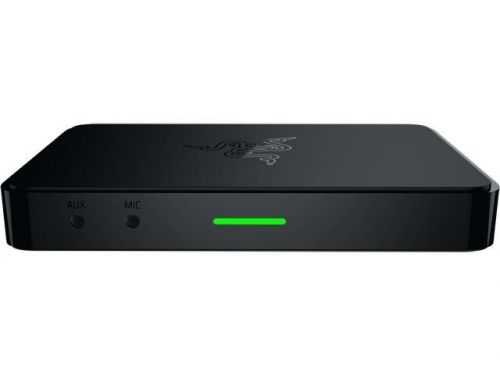 The one great thing about this is that it does let you still play your games at 4K while letting you stream at 1080p and at 60fps. However, it does require you to use OBS or having to pay for a subscription to XSplit and it also doesn't have it's own built-in capture editing software. That isn't a bad thing though as most use their own video editing software such as Sony Vegas for editing streams. This capture card is still going to give you an outstanding resolution for your viewers and one that isn't going to crash out on you as often as cheaper units.
Peripherals
Now that you've got your streaming PC build and your capture card. All that is left is needing a great camera and any other peripherals that you will want to make your streaming experience complete. A camera is absolutely needed and I will show you some cameras that I highly recommend as well as a few microphones that are going to give you the best sound quality for your voice.
Cameras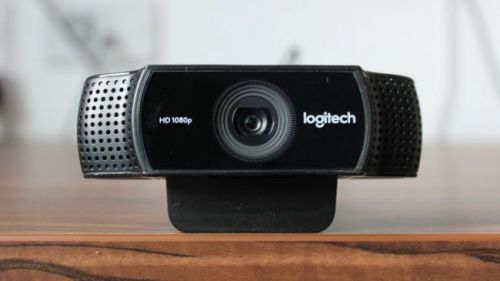 The latest in the Logitech line of cameras, this camera boasts providing 1080p video quality as well as having automatic light correction makes for a great camera to use when streaming with the lights off. Also features 60fps video quality while streaming.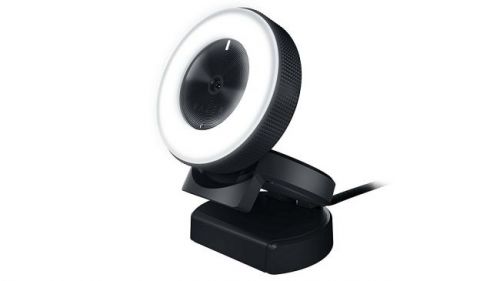 The Razer Kiyo might look a bit odd to some, but this camera is going to make sure you not only have the best video quality out there but also the best lighting as well. This camera has more of a focus to game streamers with a light right around the lens making sure you don't have to spend a lot of time setting up how you look on your stream and giving you the best lighting as possible as well as video quality.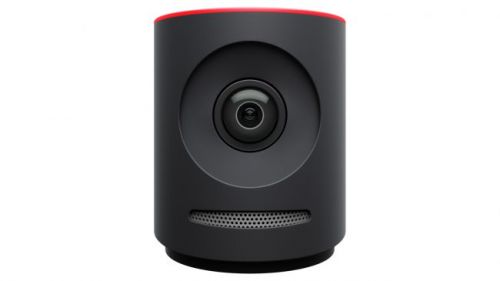 The LifeCam by Microsoft has a feature that I find very interesting. It has the ability to rotate 360 degrees which is great for those that are wanting to show multiple people on a stream at the same time. This camera does have a built-in mic and also has a TrueColor which will make sure to keep you very well lit. This camera does record in 1080p so you won't have to worry about not having great video quality.
Microphones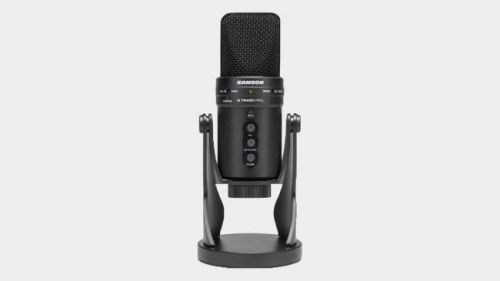 This is one that I covered in a previous article. The Samson G-Track Pro is a great microphone that is going to give you some excellent sound quality while you are streaming. Has three different directions of being able to record and capture your voice. Great for those that have more than one person on your stream and want to be able to hear each voice individually and clearly. One that I highly recommend for any streamer.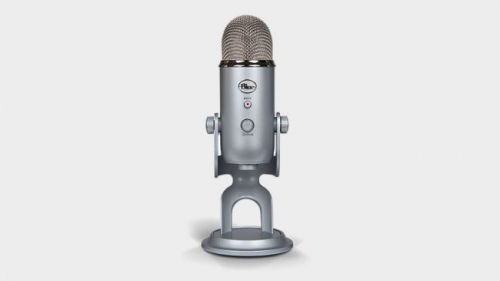 For those starting out and want to find a great budget microphone that is still going to give you some great sound quality I definitely recommend the Blue Yeti. One that has been around for several years and is still one of Blue's top-selling microphones, the Yeti is extremely affordable and very easy to set up. This is one for those that are just starting out when it comes to streaming and are looking for a microphone that is trusted yet affordable.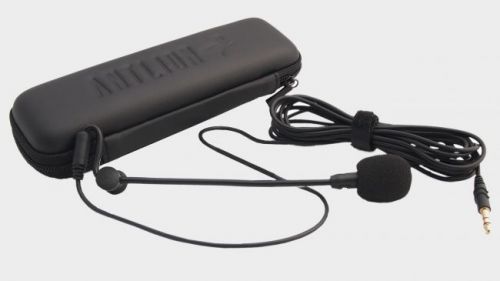 The AntLion ModMic is great for streaming and is also great for those that have a desk that is well, a bit on the cluttered side. This mic is one that you can attach to your clothing and is still able to pick up your voice with great quality and is very crystal clear. While it isn't going to sound as good as a standing mic like that of say, the Yeti, it still makes for a great beginner mic for those that don't have really any space on your desk.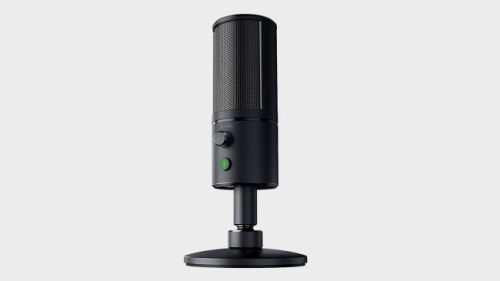 Razer is known for making just about any product that you need for your PC as well as what you need to be able to stream. The Seiren X is just another fine example of what you will need to be able to record your voice while streaming. This mic is relatively smaller than the other stand-up microphones shown in this article, but that doesn't mean it is any less capable of proving some great sound quality. Also, it makes it very portable with it being as compact as it is. It also works well to absorb any accidental movement that might cause any unnecessary sound.
Conclusion
Now that you have the right tools for your stream you are now ready to go and conquer Twitch, YouTube, Mixer and various other streaming sites out there. Making sure that you have the right equipment is very crucial to any successful streamer and these are just a few of the products and PC builds that I recommend will provide you with the best stream possible and not only that but what I believe will give you the most successful stream you can have.
We are influencers and brand affiliates.  This post contains affiliate links, most which go to Amazon and are Geo-Affiliate links to nearest Amazon store.
I've been writing and covering many forms of entertainment such as comedy shows, and arcade bars as well as reviewing video games and more for the past decade. I love to write and I am blessed to be able to have the opportunities that I have had in the entertainment and technology fields.