We are influencers and brand affiliates.  This post contains affiliate links, most which go to Amazon and are Geo-Affiliate links to nearest Amazon store.
Introduction
In an ideal world, passive income includes any income that you can generate by doing nothing but starting a chain of events that lead to a steady flow of cash. Think about renting your family house, and getting a big fat check every month. However, not many of us have that sort of luck in our lives to have an entirely empty house just sitting around waiting for us to find some tenants. Therefore, we are going to share some alternative passive income ideas that require possession of a mobile device and the least amount of effort possible.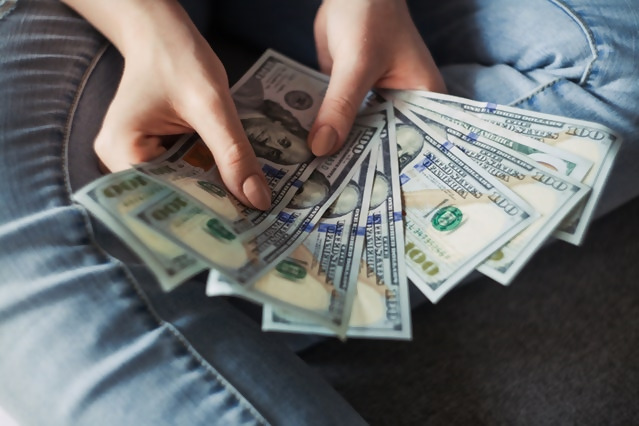 Ebates
Online shopping is taking over the world like a storm that seems to get only bigger as the time passes. According to resources, mobile e-commerce sales should reach $2.32 trillion, which is more than 67 percent of the overall online sales income this year. What this means is that you probably do some of your shopping online, and if we're to trust the reports, it's also very likely that you're doing it using your mobile device.
Ebates is an amazing app that allows you to shop for virtually anything you would buy regularly at a store or on a website. However, for each purchase through Ebates app, you get some of your money back. The platform has managed to output more than a billion dollars in total to more than 10 million users from all over the world. If you take into account that Ebates is live since 1999 it wouldn't be difficult to figure out what's an estimated monthly profit per user. If you did your math and still feel interested, you can download the app and create your account for free.
Foap
If you're an artistic type, or simply love to take photos, then you'd find Foap as an extremely interesting passive income opportunity. It's practically an app that allows you to upload the photos you've made and share it with the world. Before you think it's just another Instagram spinoff, you should also know that although people can enjoy looking at your photos, the primary goal of this app is to sell your work to people who are interested and in need of photos like yours.
Foap is an iOS app that operates by taking 50 percent of each sale you make, however, there's no limit to the number of times you can sell the same photo. This means that if you take a really amazing piece of visual content, you could earn some serious money. Furthermore, you could also take part in so-called "Missions" which means you could submit your work to a particular project and sell your work for a lot higher price than usual.
Slidejoy
This one is an absolute winner, even though the cash is not that impressive and it might take some time in order to feel the benefits of Slidejoy. This is a simple app that takes just 14MB of your memory space and almost doesn't affect the battery life at all, as the developers claim.
Once you download and register on Slidejoy, your lock screen will turn into an advertisement area. Whenever you decide to unlock your screen you will see a personalized Ad, and once you sweep across the screen to unlock, you can use your device as usual. There is no reason to interact with ads, as that won't make you any extra money, there is no need to watch videos, participate in surveys. All you'll do is see an ad, swipe across it and get "Carats" which are actually tokens that you can exchange for money or gift cards for various online stores like Amazon and many others.
Sweatcoin
Do you move a lot during the day? Sweatcoin is an amazing passive income opportunity for those that have to walk around a lot during the day. You basically don't have to engage with the app in any other way but installing in on your mobile device and start walking. For each 10 thousand steps a person takes, Sweatcoin provides 9.5 Sweatcoins which is a cryptocurrency you can later exchange for different crypto or sell it for cash. This is why Sweatcoin is good for people who are always on the run, because 10K footsteps are approximately 5 miles, while an average Amazon warehouse worker has to cover up to 15 miles per day.
Conclusion
Don't take any of these apps as a get rich quick scheme, because they are not. If you encounter an app that promises enormous amounts of money for no effort at all, it's probably a hoax. These apps can provide you with some extra money but they won't change your life. Combining several apps could turn out to be a source of a reasonable passive income, but that's about it.
Img source: https://www.pexels.com/photo/person-holding-100-us-dollar-banknotes-2068975/
Author bio:
Lauren Adley is a writer and editor at Essay Writing Service Reviews and Essayshark. She is dedicated to her family, work and friends. She is keen on reading, playing the guitar and traveling. She is interested in educational, marketing and blogging issues. Feel free to connect with her on Twitter.
We are influencers and brand affiliates.  This post contains affiliate links, most which go to Amazon and are Geo-Affiliate links to nearest Amazon store.
This is the Dragon Blogger Guest Bloggers account for author's who want to submit articles and only have credit in the post instead of having to manage their own WordPress profile.