If you're like me you love to have flashy lights around your house, for me it's in my computer desk. Well my friends over at Supernight wanted me to test and review one of their kits. Who am I to say no to Flashy things!
This kit comes with a complete LED strip roll with 3M backing . It also contains a remote and RGB controller box as well as a power brick.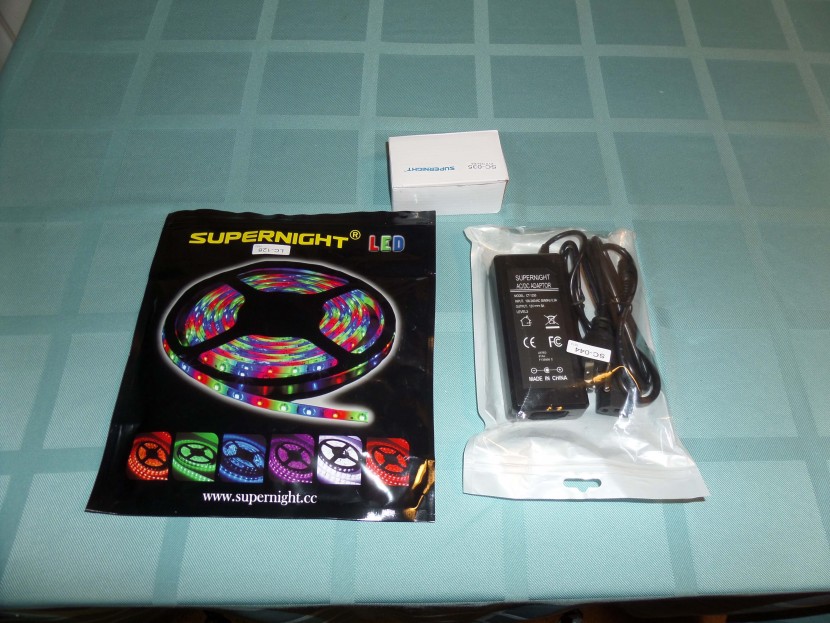 The kit comes in 3 pieces, I would have loved to see it in one package but hey it is still a complete kit.
The LED strip is a rolled up 16 and half feet long reel. Plenty enough to wrap around almost anything if not, you could always add a second strip.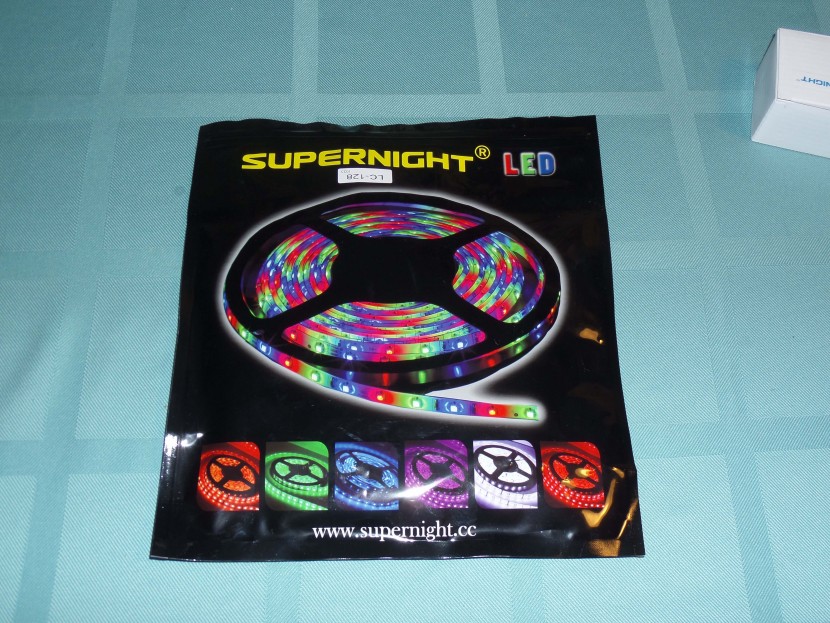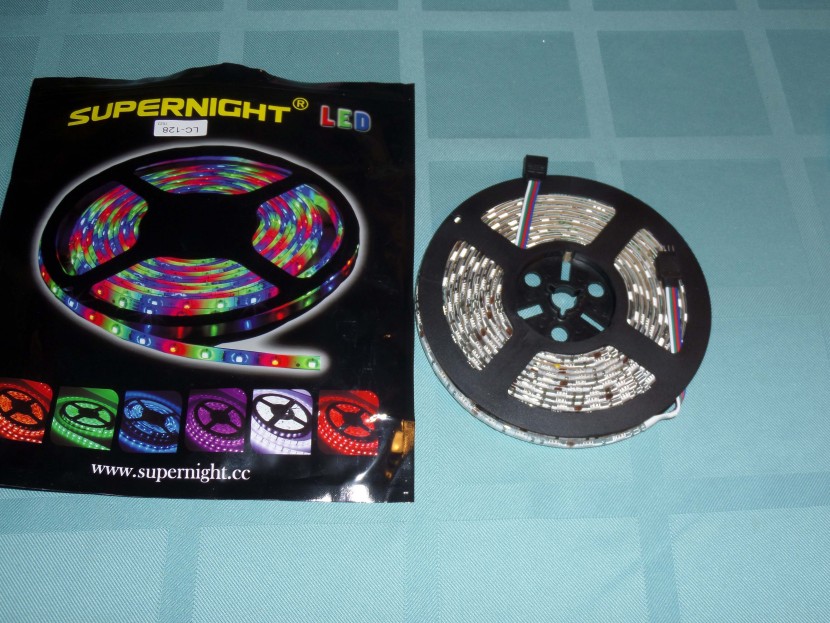 Now the strip it self has a male and female side so you can extend the length if you needed to as well as plug it in to the RGB controller.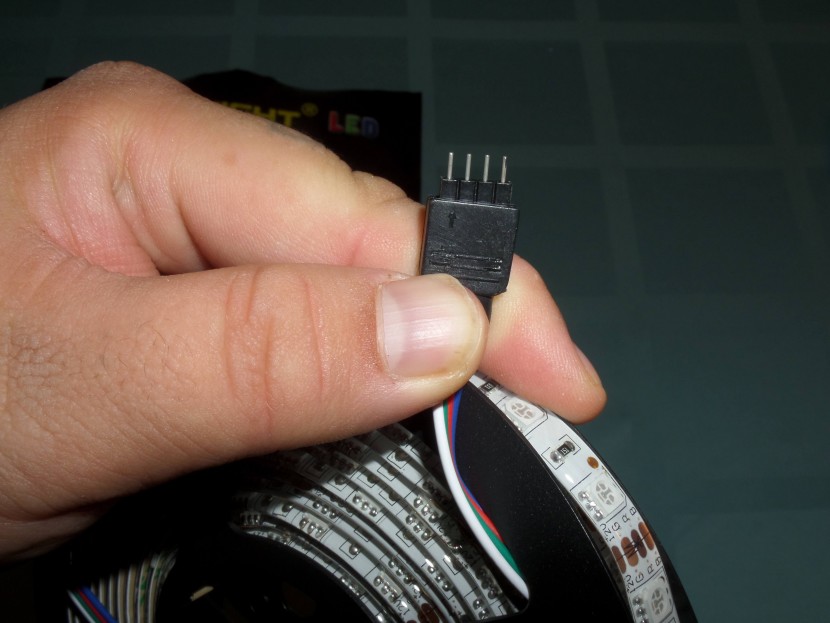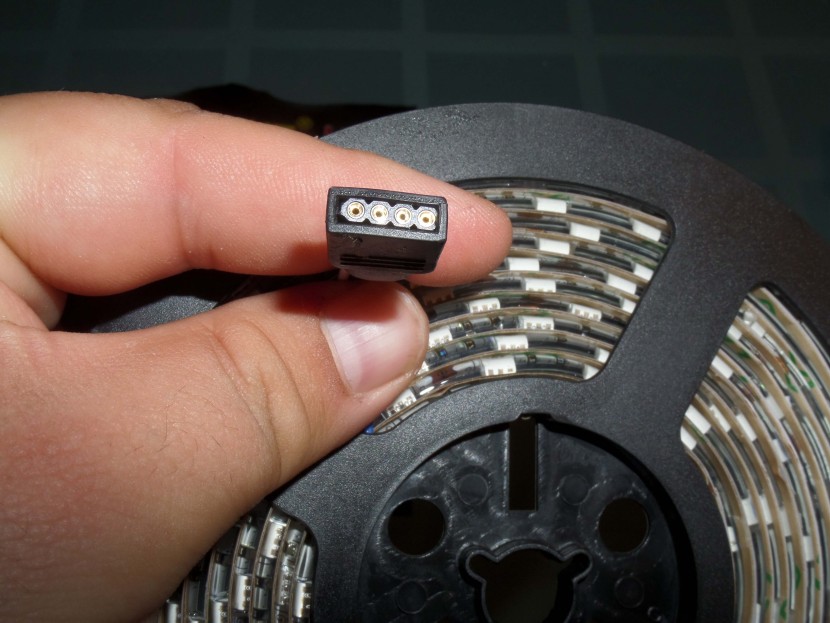 You can also take scissors and cut it shorter if you want. Every so often on the strip is a cooper striping with a scissors diagram to let you know its safe to cut there. Just make sure you have the right length, there will be no going back from there.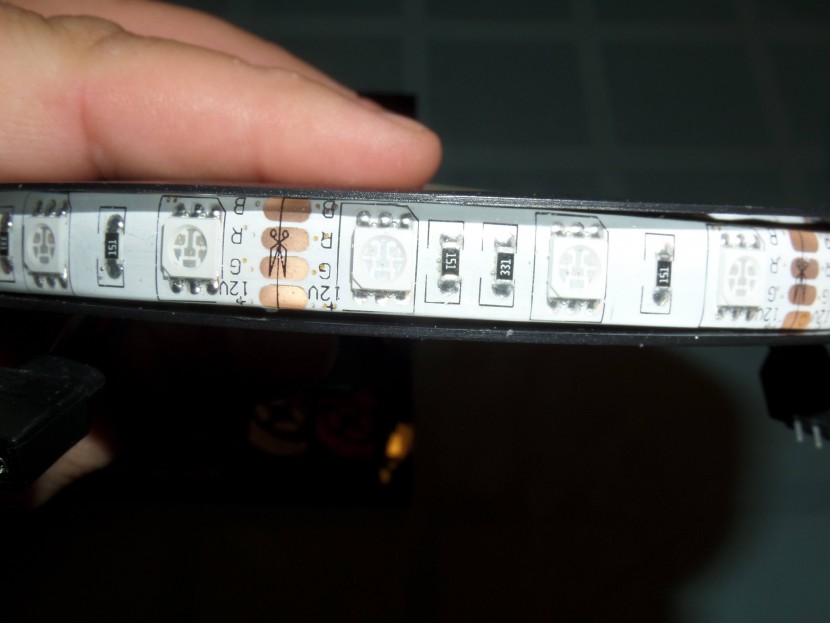 Now i just left mine in its entirety since I wrapped it around my desk.  You can see the various lighting effects in the video below.
The RGB controller box will need placed some where, I set mine between the wall and leg of my desk. The  Single RF receiver can be hidden and still receive a signal.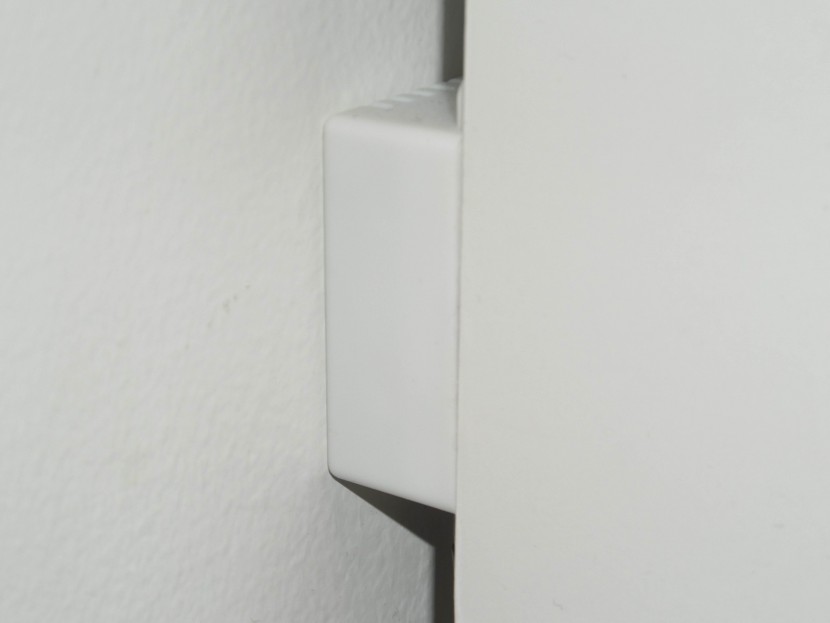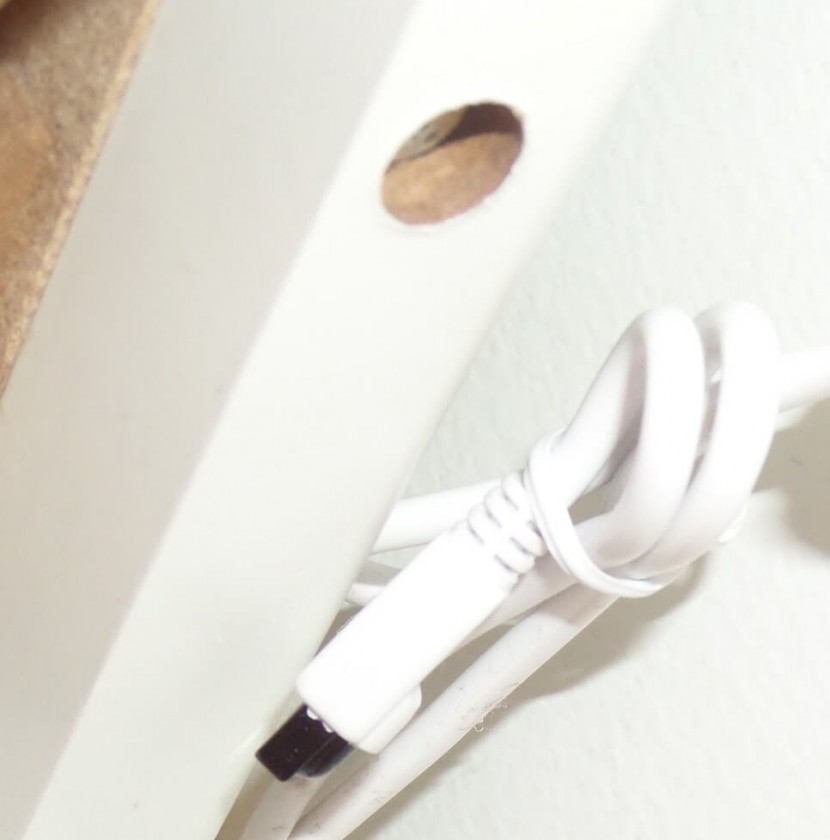 As you can see that is where I hide it. In the next few pictures you can see the remote and the device it self.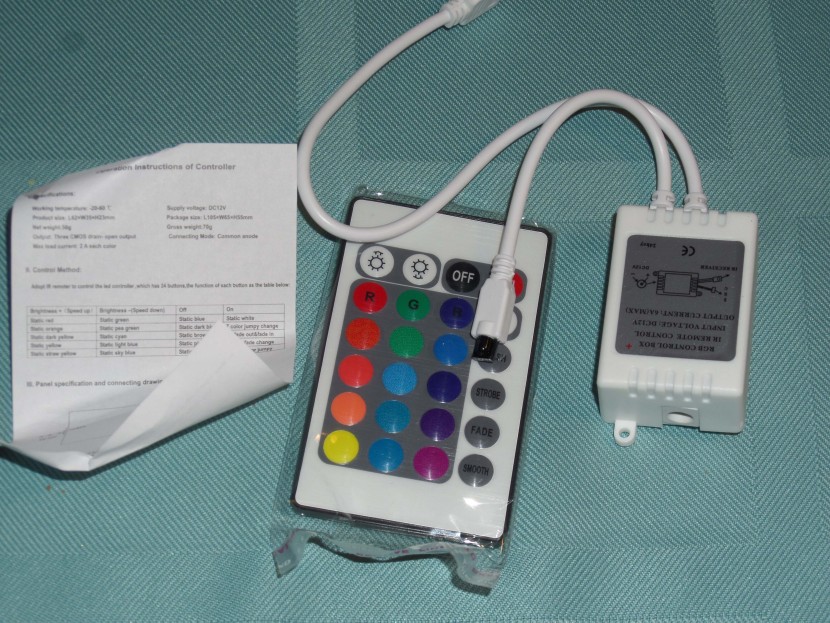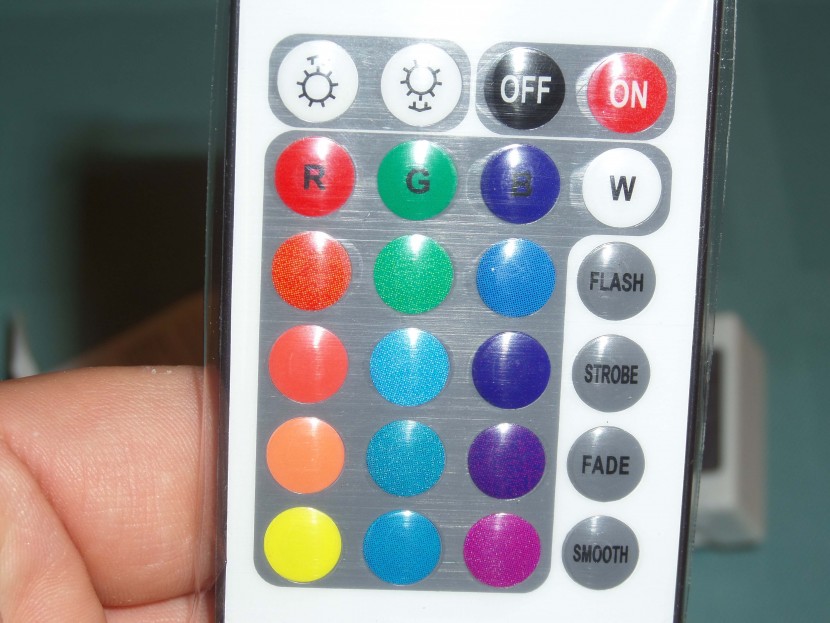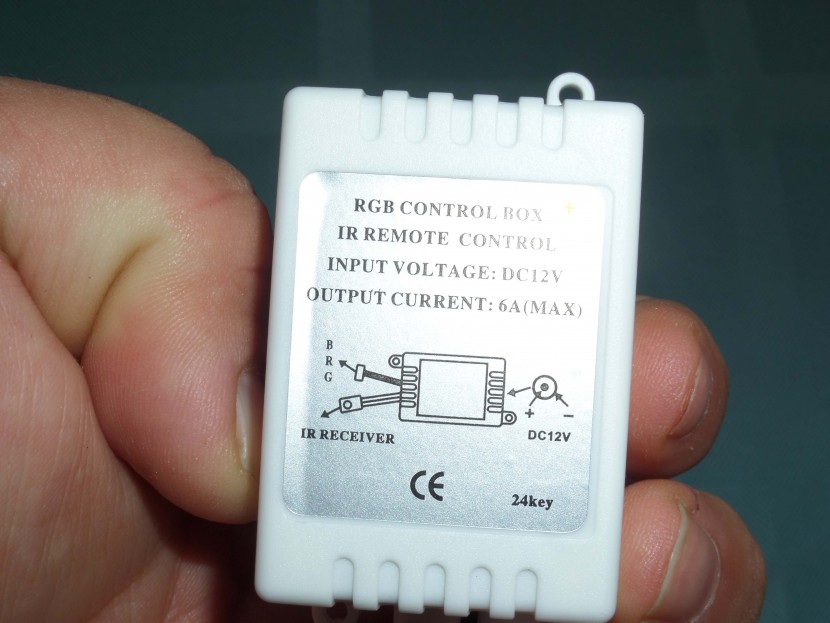 The diagram show you how to plug the device in.
You can see here the female end and you connect the male end of the LED strip.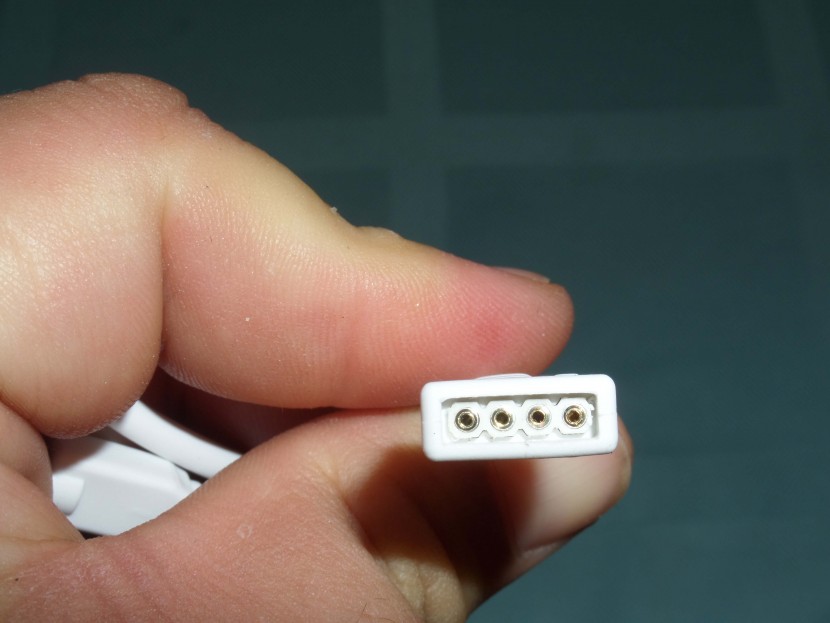 Here is a close up of the RF receiver.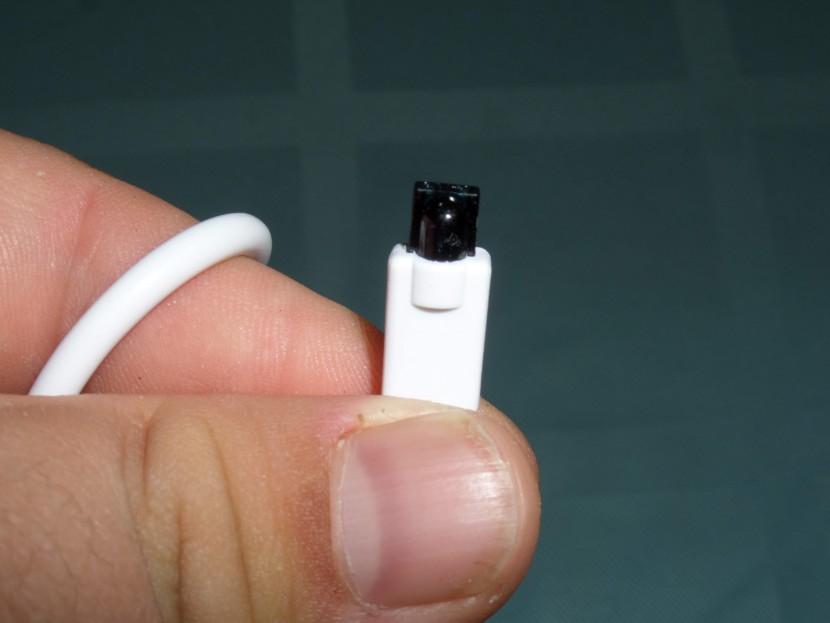 Now once the device is set up, it is easy to hide the wires but just make sure the area your are connecting it to is clean or it may not stick to it very well. I had to use a little tape on one section due to the MDF board dust.
The power brick is rather large and bulky so make sure you have some where to hide it.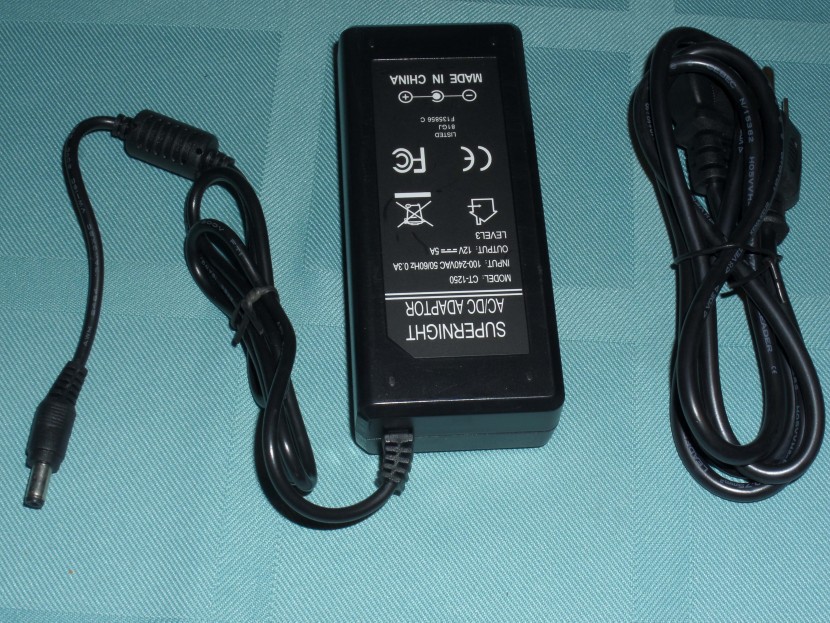 It takes less then 20 minutes to setup if your area is prepped. The kit is nice and well thought out.
Using the remote you have many effects you can go through, strobbing, flashing, smooth and fading and then after that, you can set it to one of the many colors and even change the brightness and intensity.  Supernight did well with this kit, you can use it for just about anything.
Supernight claims it is water proof, but remember that is just the LED strip itself, not the rest of the pieces.
Disclaimer – Supernight sent me their LED kit to test and review. All opinions are mine and mine alone!