The TCL PP32U Android Phone is available at TinyDeal.com for a great price. This expansive device boasts features which provide an all-in-one electronic device experience via all around capabilities such as a micro USB port, 35mm audio jack, TF card slot, and micro SIM card slot as well as 4G LTE for faster and more stable, safer and more secure transfer of your personal data than Android phones of the past.
The 4.5-inch, 854×480 resolution screen features a color display spectrum of 16 million colors. Video resolution is 1080p with MPEG4 video format, AAC, MP3, AMR, and MIDI audio format. Overall device size is an impressive 136.5mm x 66.5mm x 10.3mm with a net weight of only 134g (battery included).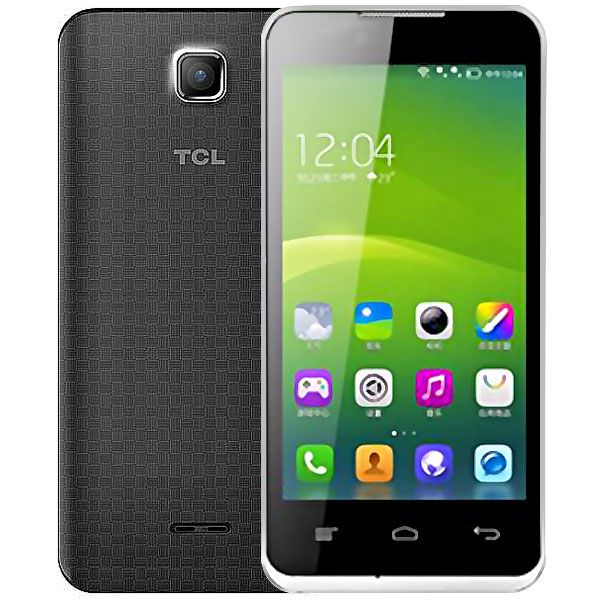 This touch screen Android phone includes an MTK6582M processor running at 1.3Ghz, it has 512MB RAM and 4GB Storage.  The phone supports LTE, GPRS, EDGE, HSPA, HSPA+ and 2G, 3G and 4G bands.  The battery is 1600mAh and the display is 854×480 pixels that is capacitive and supports two point multi-touch.  The phone supports your typical media formats including MPEG4, AAC, MP3, AMR, MIDI, JPG, BMP, GIF, PNG…etc.
This phone is unlocked with no contract so you can use it with any compatible carrier. Please ensure local area network is compatible. click here for Network Frequency of your country. Please check with your carrier/provider before purchasing this item.
The TCL P332U Android Phone provides the capabilities of several devices in one convenient, high-quality device. It's all-inclusive design, optimum durability, and top-of-the-line functionality make it an incredible bargain and one of the top sellers in it's class.  Now, this is a budget Android Smartphone at $73.84 on TinyDeal.com and it does have limitations around having only 512MB ROM and 4GB storage, which you can partially offset with the SDCard but the lack of RAM will mean this smartphone is not for the latest 3D games which can be over 1GB in memory usage by themselves.  This is a great phone as a secondary or backup device in the house, or for younger kids where you don't want to risk a phone 5x as much getting damaged.