Technology has played a significant role in transforming the gaming industry into one of the world's most profitable industries. During the same period, the world has also recorded some of the biggest gambling wins of all time. If you want to join the high rollers' list, you might want to visit CSNO to get the latest casino reviews for an opportunity to win big. Below, you'll find a discussion on how technology has influenced the gaming industry.
Technologies That Have Transformed The Gaming Industry
Before looking at the effects of technology on gaming, it is critical to know the technologies behind the transformation. These are the notable technological innovations that have taken the gaming industry to unprecedented heights:
Augmented Reality
Virtual Reality
Mixed Reality
Facial/Voice recognition
Gesture controls
Wearable gaming consoles
HD displays
Now that you know some of the technological innovations driving the gaming industry's transformation, it is time to look at how these technologies have influenced gaming.
Smartphones and Gaming Apps
The introduction of powerful smartphones has helped to take the gaming industry to the next level. Gamers relish in the ability to carry their gaming device in their pockets. Smartphones have made gaming more convenient and very popular worldwide.
The game developers came up with games that casual gamers can play from their smartphones. The games do not require much attention, and players can enjoy them during breaks or while on the bus heading to and from work.
AR And VR Tools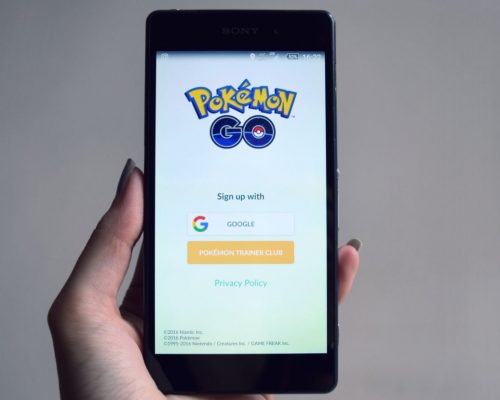 The introduction of AR and VR technology to games has dramatically transformed the gaming industry. The game providers can now offer their clients a more immersive environment thanks to the VR headsets.
The implementation of these technologies was made easier by the availability of unified content and service delivery networks. Therefore, players can stream applications from cloud-based servers using high-speed mobile networks. The introduction of the 5G network is expected to lower data transmission costs and largely improve the gaming experience.
Games Can Connect People
Gone are the days when you would lock yourself up in your room and enjoy video games. Thanks to the internet, players can join forces with their friends and complete a mission together, albeit remotely. Several games allow their players to enjoy missions with their friends virtually. Therefore, gaming has become a more social thing making it more interesting.
Technology has enabled better payment methods.
Technology has rendered money laundering a thing of the past. Players can now enjoy safe online transactions that ensure their privacy is upheld. The introduction of blockchain technology has also created more confidence in the players as the technology is impenetrable.
Players can use crypto technology to do their online transactions, and their details remain safe. This technology has positively impacted the gaming industry and is expected to make even more inroads in the industry.
Gamers Can Enjoy Hyperreality
Location-based entertainment or LBE has become trendy. With this technology, games can integrate physical reality and virtual reality to offer players a life-like experience. It is different from virtual reality, where everything happens in the VR headset.
Here, players see in the headsets an environment that corresponds to the one they are in. what's more, they can interact with virtual objects and feel them. This gives the players an unmatched gaming experience.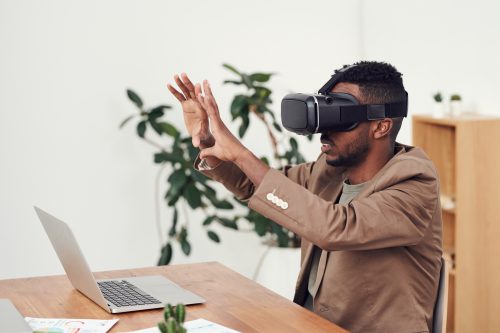 Final Thoughts
The future of gaming lies with technological advancements. So far, technology has resulted in a better gaming experience, safe online transactions, and more gaming options. As more innovations continue to happen, gamers should expect more enhanced services from the game providers.
My name is Alice and I have been into gaming since I first got the Nintendo 64 in late 1996 and enjoy writing about all things relating to entertainment, gaming and streaming. Lately you can find me playing mostly MMO's like WoW, FFXIV or Black Desert Online when I have time to game.