We are influencers and brand affiliates.  This post contains affiliate links, most which go to Amazon and are Geo-Affiliate links to nearest Amazon store.
Are you looking for that perfect band for your Apple watch but got confused by the unlimited options present in the market? Apart from Apple's band options, many third-party vendors sell cost-effective yet dazzling Apple Watch bands. Before exploring these options, check a few things, though. Here, they are:
Would the Apple Watch Size of the Band Matter?
Apple Watch design has changed since Apple Watch 4, but the straps will fit even if they were designed for an earlier model. You have to be careful in selecting your watch band's size, though, as the recent models, even series 6, could be worn with a band size 40 to 44 mm. You might have to go for a band with size 38 to 42 mm for the earlier models.
Best Apple Watch Straps That Will Suit Every Style
Available in a multitude of colors and are quite plain doesn't mean that there is a compromise with integrity and substance. These bands are quite sturdy.
This band might look a bit pricey to you, but again, it will last much longer than your knock-off bands.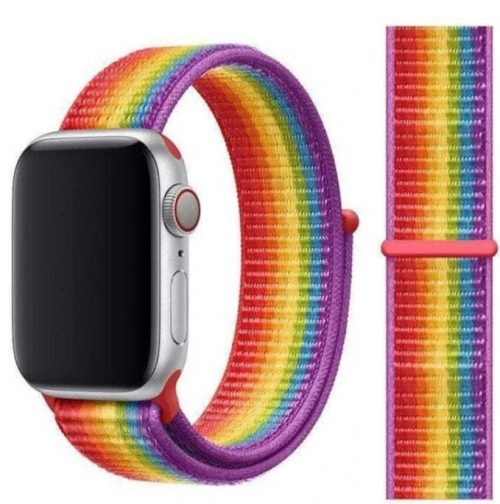 These stylish Apple Watch bands are made out of nylon, and if you're not bothered by their price, you can purchase one straight from your nearest local market. These loop bands are made of double-layered nylon but are also breathable; that's why they are made for athletic people.
These are brightly colored and quite simplistic loop bands and are made out of rubber that stretches around your fingers. The snaps on your wrist, hence they are called loop bands.
If you're one of those that find buckled bands difficult to wear, then these are the bands for you.
Sport Band – Pride Edition
If you wish to show your complete and honest support to the LGBTQ community, then these bands are for you. These bands have been made and released in the market since 2017, and the newest batch of the LGBTQ bands is even prettier than the older ones.
These are meant for everybody since there are so many prints to select from. Some garishly adorned ones exist in the market, but the authentic ones are one of a kind. So, your watch will always look trendy amongst the monotonous ones.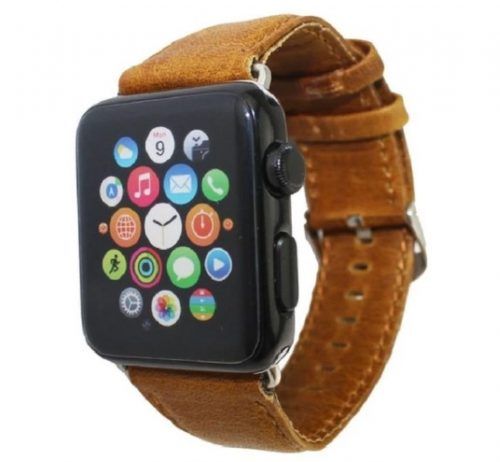 It comes in two handy versions.
The first one has a magnetic closure band but comes in a limited amount of colors (yellow, black, or brown). This band has a classy look, and you can wear it at office parties or other such events.
Leather single tour bands are handmade and would surely turn heads if you wear them out. Since they are handmade, they are on the pricey side.
Braided Solo Loop Watches
Again, these are braided yet stretchable loops made from soft silicone material. The braided look is just stunning, and the best part is that there are no pesky buckles or adjustments to be made, and thus they fit your wrist perfectly.
Buckle Watch – Modern Look
These bands are pricey yet so elegant to look at. The band itself has a design that matches the elegance of the watch piece itself. It is made of smooth leather. Depending on when you're buying the watch, you can have the option to choose from a variety of colors stocked by Apple.
Many of these options are up in the price range, but if you're one of those collector types, then maybe a price-point won't be enough to stop you, though. Some of these watches are designer and one of a kind, so you might have to shell out a couple of bucks more than usual.
We are influencers and brand affiliates.  This post contains affiliate links, most which go to Amazon and are Geo-Affiliate links to nearest Amazon store.
I am interested in all things technology, especially automation, robotics and tech that helps change how society will live in the future.