New activities foster children's relationships with their own selves and others. These ease away their stress, as well as foster their morale. Trying out new things helps children expand their comfort zone.  Even with social distancing, children can keep on learning through games and hobbies. Read on to discover five great things your kids can try out this coming year.
Mobile applications such as All Trails allow kids to explore outdoor recreational activities, such as hiking, mountain biking, climbing, and snow sports. Kids can discover new nature hikes and bike paths through this app because it allows them to access a database of trail maps, including crowdsourced reviews and photos. 
Likewise, as they travel through new trails and areas, you may want to introduce to them an electric unicycle. It is a safe and appealing ride for kids as this can allow them to adjust the vehicle's colors. As a parent, you need not worry with the speed of a unicycle. You're able to set the maximum speed limit between 10 and 30 km/h, and even avert your smart kids from altering it.
With millions of individuals using the app, there is much information regarding trails right at your fingertips. You can directly discover trail distance, difficulty, and scenery. This is a great application for discovering places that your kids would love and enjoy.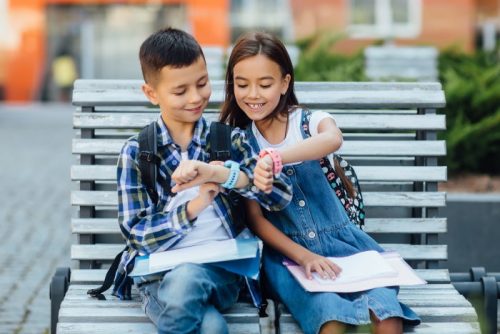 It would be best to allow your kids to learn how to keep track and manage their time through smartwatch for kids. These digital watches are kid-friendly and are easy to understand. Likewise, this tool allows access to other features, such as music and entertainment. This may turn their down times less boring.

Moreover, you may also get your own smartwatch and use this as a way to bond with your kids through game applications. Yes, smartwatches let you download their favorite games and install them in the system. 
Additionally, if you plan to purchase one, educate yourself further through reading smartwatch reviews. This will allow you to identify the specific gadget suited for your kids. 
Drawing has always been regarded as a way of expression, plus it supports creative thinking and imagination. Gladly, Photoshop has designed courses that allow kids to explore the world of tech and art. They have multiple options to choose from, which aim to enhance kids' broad experience when it comes to participating in conscious work. Likewise, this can be one of the best ways of keeping the children busy.
Notably, users have to preserve their level of focus and attention when working through software applications. Hence, this teaches children to be diligent and steady in their efforts when modifying large details or enhancing a background's scenery. This further encourages your kid to maintain keenness and accomplish great results when producing art. 
There's a lot of current gadgets that are kid-friendly. For instance, the Fujifilm Instax Mini 9 camera is a modern-day camera with an old-school appeal. This is perfect for kids who love to take selfies and pictures of pets, nature, and everything under the sun. Notably, allowing them to have a handy camera encourages your kid to be creative and to use captured photos in school projects and craft activities.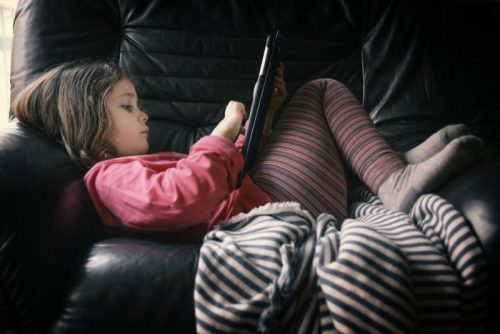 For your child who loves to read or is not into reading yet, encourage them to get into the habit through electronic books.  
eBooks are a great and convenient way to introduce reading to your kid. They can read and learn whenever they want because they can be downloaded and stored for later use. On top of this, some eBooks can be accessible offline. This encourages users to read, regardless of the availability of Internet connection. 
Moreover, the eBook content is majorly cloud-based; hence, publishers can always add latest information. This saves reprinting expenses and other resources involved in the process. To foster their love for reading, you can create and organize a creative reading space for your kid. This allows them to look forward to reading and to spend time in their not-so secret nook.
The Takeaway
There are a lot of enjoyable and educational activities that you can introduce to your kids this coming year. These can serve as opportunities to refine their skills and knowledge. 
Trying out new things can increasingly become fun over time. It encourages creativity and boosts a kid's confidence when approaching unfamiliar activities. Ultimately, it can empower them to take on anything new without any fear.
I am interested in all things technology, especially automation, robotics and tech that helps change how society will live in the future.