We are influencers and brand affiliates.  This post contains affiliate links, most which go to Amazon and are Geo-Affiliate links to nearest Amazon store.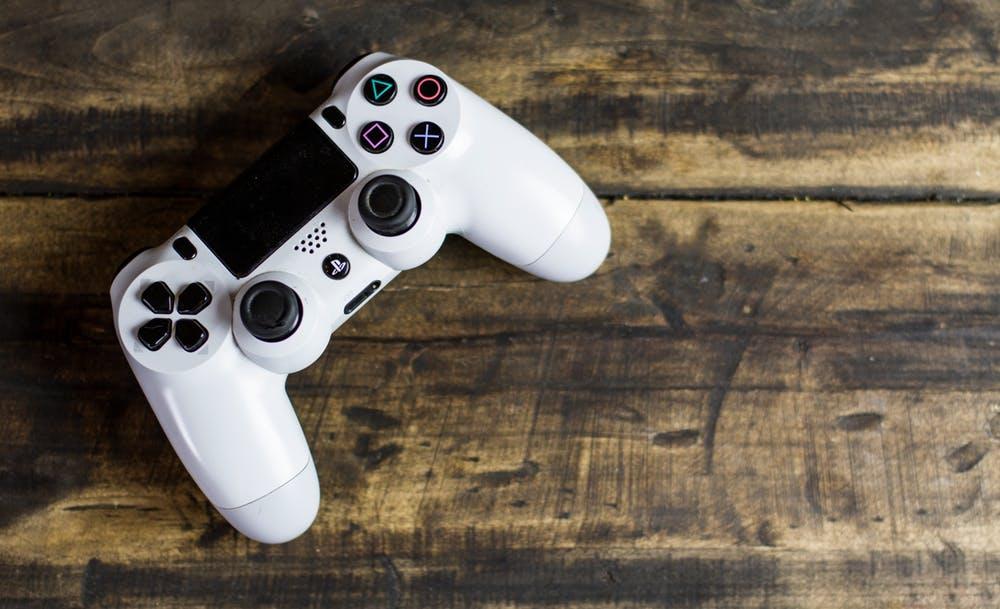 Coronavirus has changed everyone's lives more than we could have anticipated. The spread of the virus around the world has forced countries to minimise travel across their borders and to place lockdown restrictions on citizens, asking everyone except key workers to stay home and away from others. This, of course, will slow the spread of the virus. But it does mean our daily routines have drastically changed. We're not going into work. We're not seeing friends and family who don't live with us. A major change for those of us with children is that the schools are closed and we're finding ourselves minding our kids around the clock. Unsurprisingly, many kids are getting bored without the distraction of school and the company of their friends. But there are ways to keep them occupied and entertained. Luckily, there's plenty of tech that can help us to achieve these goals! Here are just a few pieces of tech that can help!
Language Learning Apps and Software
We could all greatly benefit from learning a language that's different to the one we grew up speaking. Kids tend to pick up languages a little easier than adults, so there's no better time for them to learn than now when they have a lot of free time on their hands. It can stimulate their mind and give them a priceless life skill. There are plenty of language learning apps and multiple different types of language learning software out there that mean your kids can learn remotely from home, not needing to go to face to face lessons or tuition. Rosetta Stone tends to be the market leader. But new apps like DuoLingo and Babbel are proving popular too. See what your kid enjoys with some free trials and you'll know which is best to invest in!
A Drone
Drones are a real novelty item, but they can provide your kids with hours' worth of fun. Setting them up, learning how to operate and navigate them and capturing some pretty great footage from an aerial view. Of course, a good quality drone like the DJI Mavic Air 2 will be a pretty expensive piece of equipment, so you'll want to make sure your kids are monitored the whole time they're playing with it. Also avoid sending it too far out – you need to be able to collect it if it lands or encounters a problem.
Computer Games
Kids tend to love computer games. Now is a pretty stressful time, so you might want to let your hair down and let them play some age-appropriate games each day. Whatever console you have, there are bound to be plenty of options out there. It's still, however, a good idea to put some sort of time restriction on, so they don't end up spending all day and night every day and night gaming. Moderation is key to everything.
Online Educational Games
We want our kids to keep on learning, even if they're not in school. Sure, when they head back, everyone will be in the same boat and any missed material will gradually be covered. But we should still do our utmost to keep them on their toes and help them learn more. The best and easiest way to do this is to make learning fun. Games tend to be the way forward. There are countless educational games online, so browse a few, find some that are age-appropriate for your little ones and let them loose on them. The games will vary depending on your kids' age, but can help them to develop all sorts of skills and knowledge.
Video Calls
Kids are bound to be missing their friends right now. Usually, they spend a full school day surrounded by kids their own age and that's before you take into account any after-school activities, extra curricular clubs or any other visits from friends. They tend to be pretty social. So, lockdown can see them missing their buddies and pining for communication. Luckily, we're living in a technological age and there are a number of ways they can reach out. They can call. Depending on their age, they could text or keep in touch through social media. But perhaps the best option right now is video calls. This allows them to reach out to their friends and see them on a more face-to-face basis while still maintaining social distancing. Group calls can even be an option, letting them see and speak to their whole friendship group at once.
Streaming Services
There are so many different streaming services packed with shows and films to keep us occupied for hours on end. Many have parental control settings so you can make sure your little ones aren't accessing anything untoward on any of the platforms. Perhaps the most popular service with kids has only recently launched – Disney+. Many Disney fans – adults and kids alike – have been looking forward to this service for months since it was first hinted at. There are free trial periods available, so it's worth at least signing up to one of these and giving the kids some entertainment with some of the most popular films and TV shows out!
Robots
Looking for something fun and educational? There are robot sets on the market, which allow your kid to make a robot from scratch. Your kid can then learn to code the robot and pair it to a tablet or smartphone. It sounds complex, but it is quite literally made for children. So, it's feasible and can provide them with plenty of fun and education at the same time.
Recording Software
Got a budding musician? Why not invest in some basic recording software for them. Not only will this encourage them to hone and improve upon their musical skills, but it can create somewhat of a project. They'll work for hours pulling something together. Who knows? They might have a real talent for it. For the sake of yourself and your neighbours, however, you might want to get some silencers or mutes for louder instruments too!
These are just a few different pieces of tech that your kids might enjoy during the lockdown. It's best to keep them entertained at all times. Feelings of boredom and loneliness can often manifest themselves as bad behaviour and we don't need any more stress during this time where we're all already feeling uncertain and tense. The above tech should entertain as well as educate and build skill sets, so they provide somewhat of a win-win solution all round!
We are influencers and brand affiliates.  This post contains affiliate links, most which go to Amazon and are Geo-Affiliate links to nearest Amazon store.
I am interested in all things technology, especially automation, robotics and tech that helps change how society will live in the future.