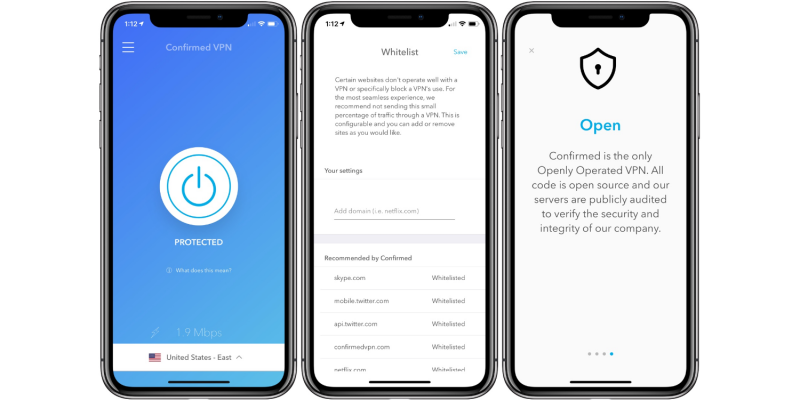 All the iPhone users know that their devices are relatively safer compared to android based devices, as iOS provides some of the best safety features for the protection of the data of their users. But still, there are security threats that can avoid those defenses. Also, our online activities can open loopholes that invite hackers and identity thieves to misuse our personal information.
This is why a VPN is useful in this context. Although iPhone users don't have that much to worry about, using a VPN can be an added bonus. In this article, we will look at some of the best VPNs for iOS and review the best VPN for IOS so you can take measures for the protection of your data for hackers, spies, government, and even law enforcement.
VPNs for IOS
NordVPN for IOS: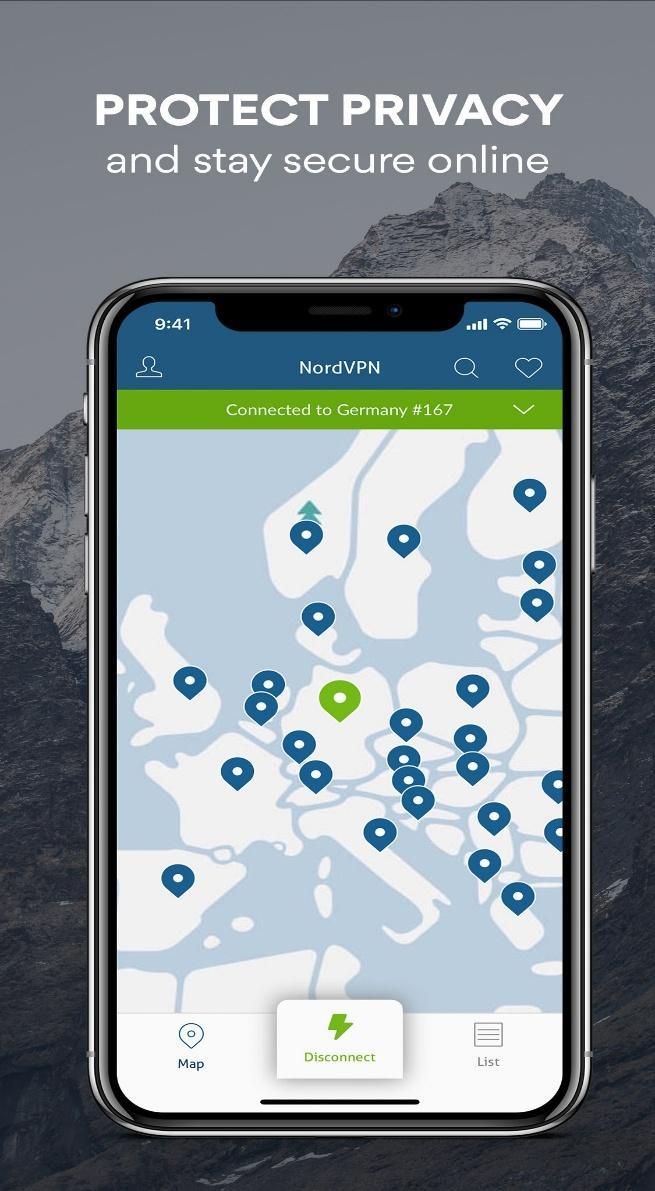 NordVPN is one of the best VPN for iOS because it has been declared one of the most secure VPN apps. It has a neat and clean and user-friendly interface. They also offer an auto-connect feature that activates the VPN when it detects that the iPhone has connected to an untrusted network. Some special features are:
NordVPN has dedicated iPhone and iPad apps. There is a strict no-logs policy.
It supports a variety of VPN protocols with unlimited bandwidth.
5500+ servers in 59 countries globally. It hosts a built-in kill switch.
Easy to unlock streaming media like Hulu or Netflix.
NordVPN provides a dedicated P2P/torrenting server.
6 devices can be connected to a single account simultaneously. They offer a 30-day money-back guarantee.
IPVanish
IPVanish is a really fast and economical app for your iPhone. It is reported to deliver consistent performance with improved download speed over a long distance. They don't have any servers in China and only a limited few in the African region. However, the speed and cheap subscription charges make up for the limited numbers of locations with an added advantage of whooping fast speed. One of the most preferred and an excellent VPN for iOS.
IPVanish has dedicated iPhone and iPad apps. They also host a no-logs policy.
They allow torrenting along with accessibility to streaming sites like Hulu and Netflix.
They offer one of the cheapest monthly subscription fees.
They allow 10 devices to be simultaneously connected to a single account. They host 1300 servers in 75 countries.
Their prices range from 4.55-7$/month.
ExpressVPN
ExpressVPN comes in the highest regard as the best all-round VPN. Users report good speed along with access to streaming services like Netflix or Hulu. ExpressVPN offers 24/7 live chat support and excellent privacy policy. There are a lot of in-app options that the users can benefit from.
ExpressVPN offers military-grade encryption with an easy to use interface.
There is a strict no-logs policy. It supports all IOS versions.
They have over 3000+ servers spread over 94 countries worldwide.
They allow 5 devices to be connected simultaneously to a single account. They support apple pay and a 30-day money-back guarantee.
We were selective on choosing only the best VPN for iOS as there were plenty that didn't pass our quality criteria. This concludes our review best VPN for iOS.