For those who are into gaming, especially PC gaming then Steam Sales makes you excited. It's a time where players can spend money and get some amazing games for a great deal. Some deals which I have seen in this year's Steam Autumn Sale has been, Skyrim – £3, Batman Arkham City – £4, Game Dev Tycoon – £2 and Chivalry – £4. While the steam sales has been running since the 28th November, you still have time as it ends on the 3rd December that means you have 3 days to get in on the great offers on games, software and technology present on the market.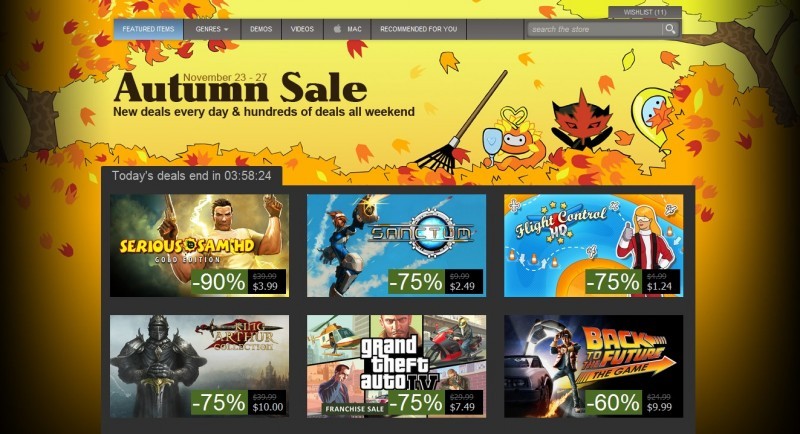 If you are not familiar with steam then you should really try it out, Steam is a giant virtual marketplace where players can buy games off their market. These games then transfer into you library where your games are kept, these games can then be played with the click of your mouse. Not only does steam allow you to purchase and store games but achievements can be earned, players can sell game items, you can view friends profiles and there is a great layout so you can see if a friend is playing the same game as you and you can join their game providing the game is multiplayer compatible.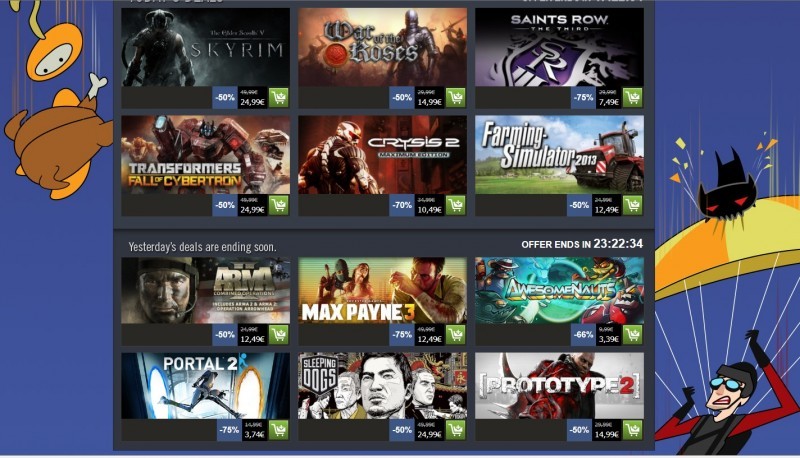 Every eight hours steam switch up the main deals of the day allowing for a fresh restock of games with awesome deals. I personally recommend games such as Game Dev Tycoon where you can build your own game company, Skyrim a brilliant single player medieval styled fantasy game or Black Light Retribution a game of stealth and action. Steam has always been good on sales with Gabe Newell (C.E.O of Valve) having the player in mind, Valve is not only known for Steam however as they have also brought out some of the biggest games ever made such as Portal and Half Life.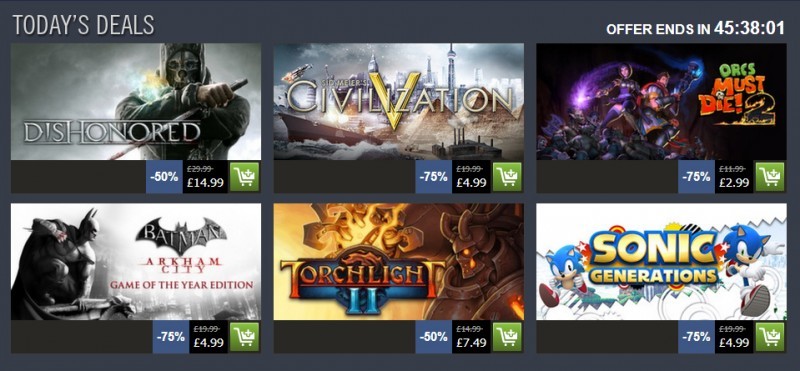 Next year steam hope to bring out their Steam Box, a new console hoping to compete with the other big competitors like Sony and Microsoft, the Steam Box will allow players to play with PC gamers and will pack some good hardware. For those wanting some great deals then check out Steam from now till the 3rd to get some bargain games which will keep you immersed for hours upon hours also for those interested in Valve's systems and stories this book is a must.
I've been interested in gaming and computing for many years and using this knowledge I create videos for Dragonblogger.com's youtube and occasional articles for the site. I've been writing for Dragonblogger for over a year and it's been awesome. My content usually is around product reviews and gaming.