We are influencers and brand affiliates.  This post contains affiliate links, most which go to Amazon and are Geo-Affiliate links to nearest Amazon store.
Starting a business from scratch is surprisingly easy, pretty much like riding a bike. Just that the bike is on fire, you're on fire, everything is on fire and you're just hurtling past it all. Any new and upcoming entrepreneur would know what we're talking about. Surviving the intense competition of the e-commerce industry is a tough job. You're always on your toes, trying to adapt to the latest trends and marketing solutions. This is where Magento 2 comes into the picture. Here are some of the top 10 Magento 2 extensions you need to check out.
Signifyd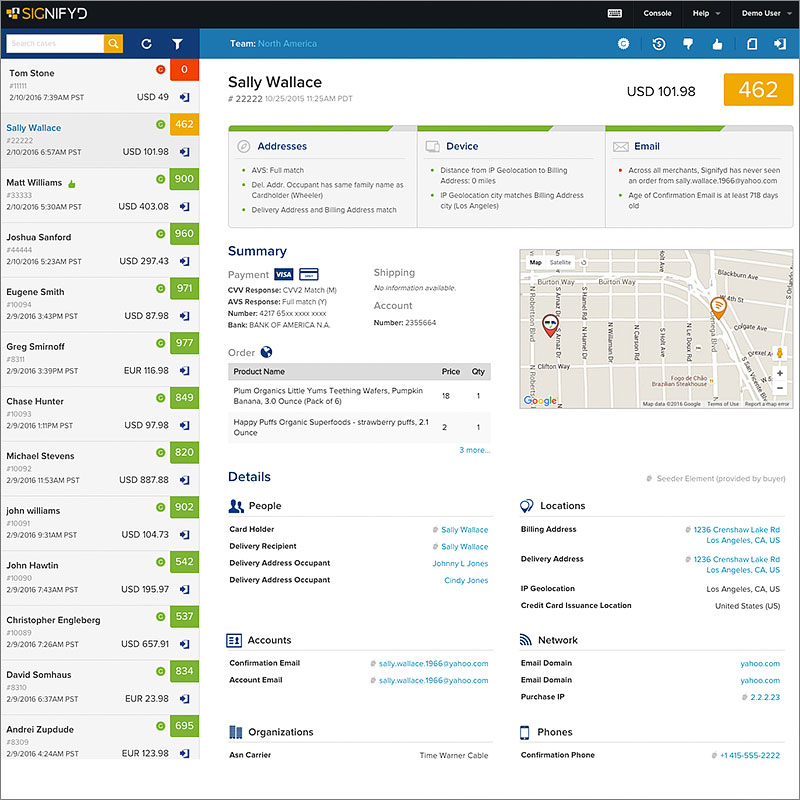 Signifyd is a must-have extension for businesses with global appeal. Magento users will find the application particularly lucrative, as Signifyd is tailor-made for the platform. It helps you deal with the core challenges of any e-commerce venture.
Growing start-ups have to deal with issues like chargebacks losses, order mix-ups, inventory problems, and other technical difficulties. With the Signifyd extension, you're protected from these financial setbacks.
The open source cloud-service platform comes with an automated fraud prevention system. Signifyd reviews customer orders and decides shipping charges accordingly. It automated and optimizes many operational and pricing decisions, giving you enough time to focus on other burning issues for your e-store.
AvaTax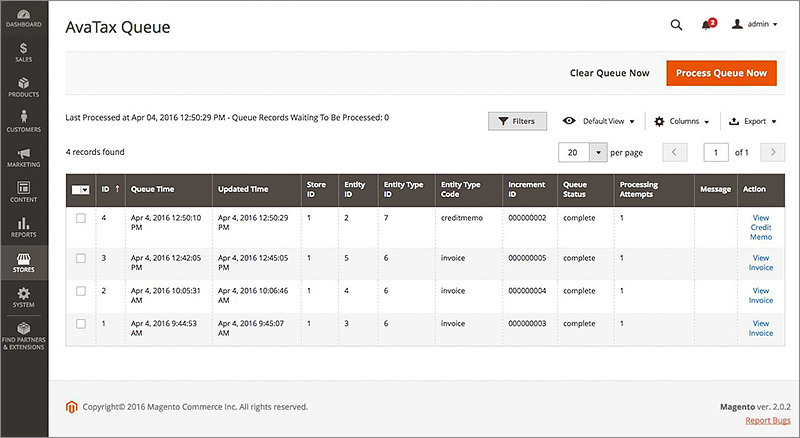 E-commerce is not just about buying and selling stuff online. There are several other factors that come into play, issues like payroll and sales tax management that growing start-ups tend to ignore. Not that we blame you guys for it. There is only so much a newbie can take in and control, right? What you need is an assistant of sorts, who can monitor the administrative activities of your store.
AvaTax is one such extension of Magento 2 users that lets you outsource the complicated tax-related challenges of business. The tax decision engine incorporates over 100,000 taxing rules and jurisdictions. It features the fastest, easiest and most credible way of calculating taxes, managing exemption certificates, and remitting payments across multiple tax regions.
Dotmailer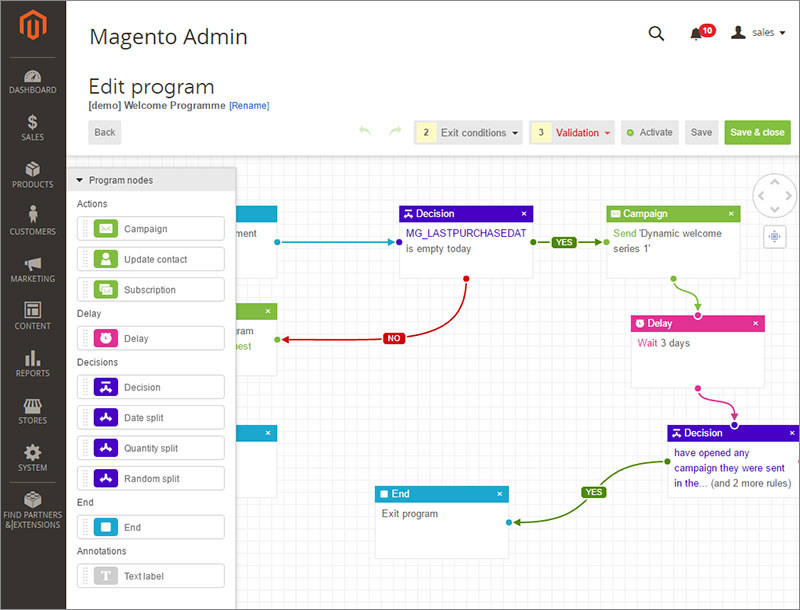 Magento 1 users often have complaints regarding the responsiveness and speed of the platform. You web store, though very flexible, is not intuitive enough to adapt to the advanced digital trends of the market. Magento 2 tries to solve this problem and had succeeded to some extent.
The Dotmailer further speeds up things for you. This extension enables seamless integration between your Magento store and Dotmailer account. You can now sync your subscribers, the core customer and retail information, and other things to empower your email marketing functionality. The platform also brings you the services of a team of professionals who are always there to help you through the store development process.
Delivery Date Scheduler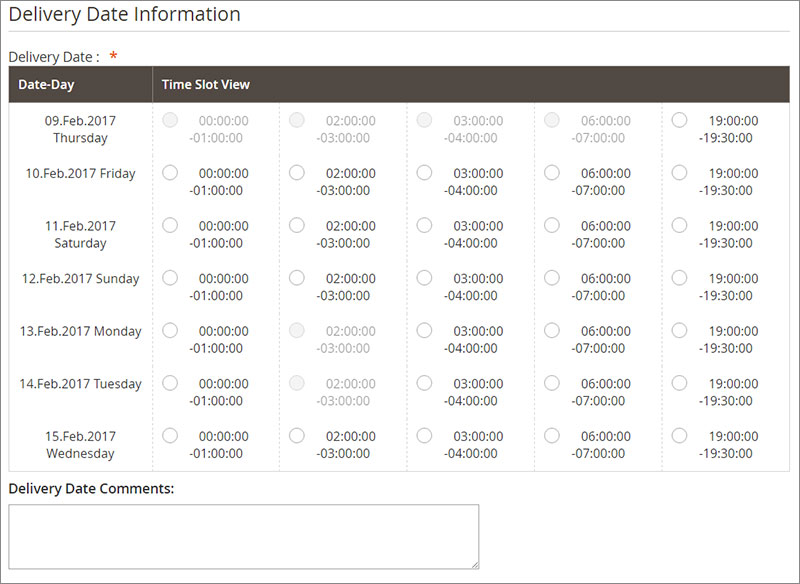 Timeliness is a well-rewarded virtue in the e-commerce sector. What you need is a reliable scheduler that keeps track of all your orders and shipping details. The Deliver Date Scheduler extension does just that. The extension is built on an open-sourced framework i.e. anyone can customize the source code and update the extension. Fully optimized for Magento 2 users, the extension collects all your order details and then allots convenient delivery dates to customers accordingly. It also includes a calendar where the shoppers can decide on the preferable time of delivery.
Magento 2 Form Builder S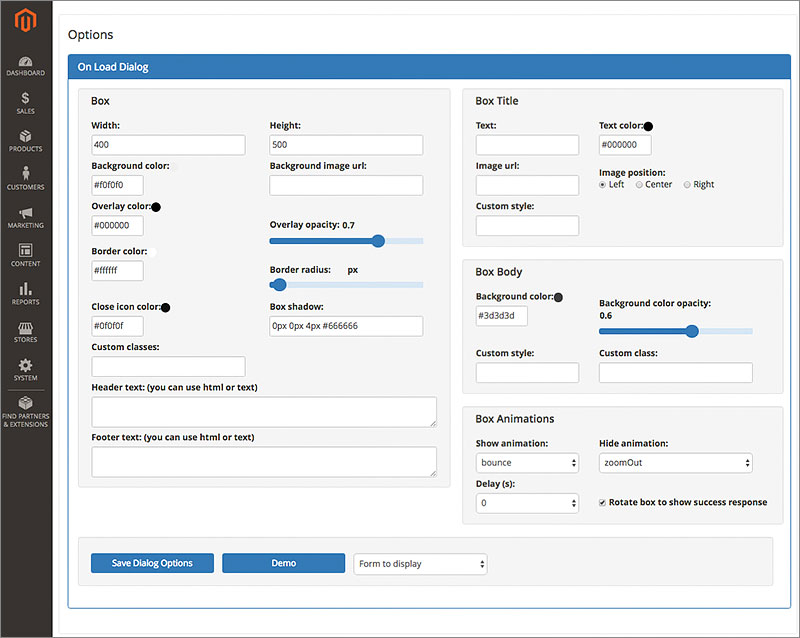 The drag and drop Form Builder extension for Magento 2 stores is excellent for creating custom contact forms. These forms are crucial to collect valuable feedback and customer information. The extension supports front-end AJAX editing, comes with a dynamic dropdown feature, multiple designing tools, and CMS integration. You can even add newsletters and send out email notifications to your subscribers. Use it to build custom form for Magento 2: https://amasty.com/custom-form-for-magento-2.html. Plus, your forms also incorporate Re-captcha security and spam protection.
Page Builder Extension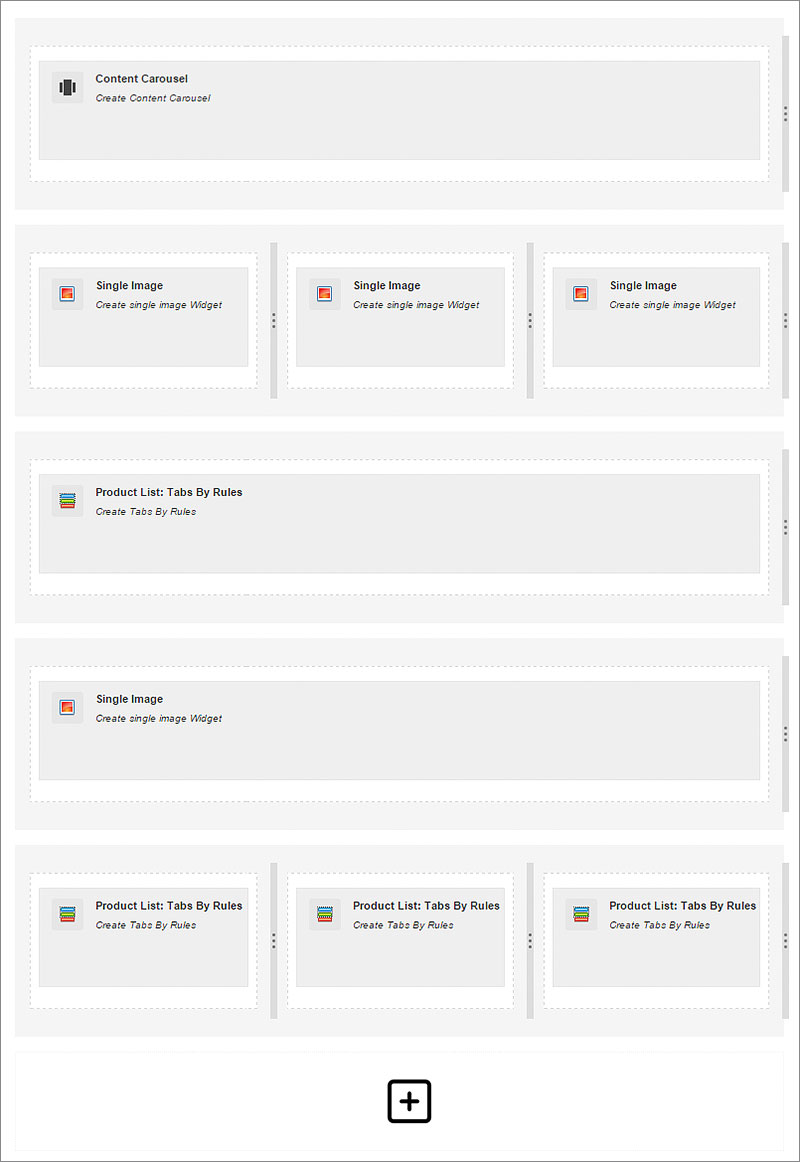 With the Page Builder Extension, users can develop new themes for their store. The drag and drop interface is extremely intuitive and user-friendly. In just a few simple clicks you can build a webpage that is optimized for all Magento themes. Add text, insert images, videos, graphics, charts, sliders- the possibilities are endless.
The extension also gives you complete freedom to tweak the CSS stylesheets of the page if you have the necessary coding skills. Other features include CMS integration and front-end editing with the live preview option.
MageMob App Builder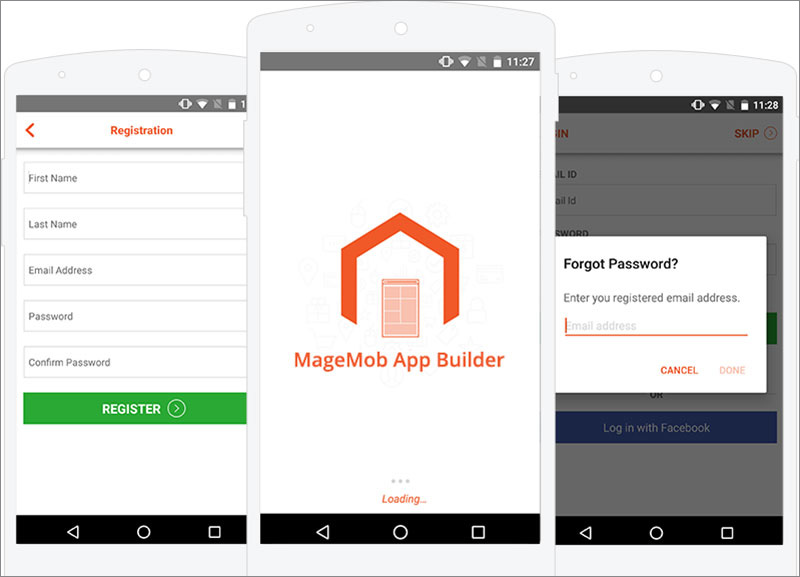 The MageMob App Builder enables e-commerce platforms to generate a customized mobile app for their Magento store. It is a very cost-effective solution for newbies who cannot afford a professional developer to build apps for their store. Your shoppers can now access the store from their mobile phones, any time of the day. What's more, the application also allows you to add extra features like product search bar, a product review section, and a notification corner for all the recent updates in the store. And any changes made on the web store are automatically reflected in the application, thanks to the live synchronization feature.
FedEx Smart Shipping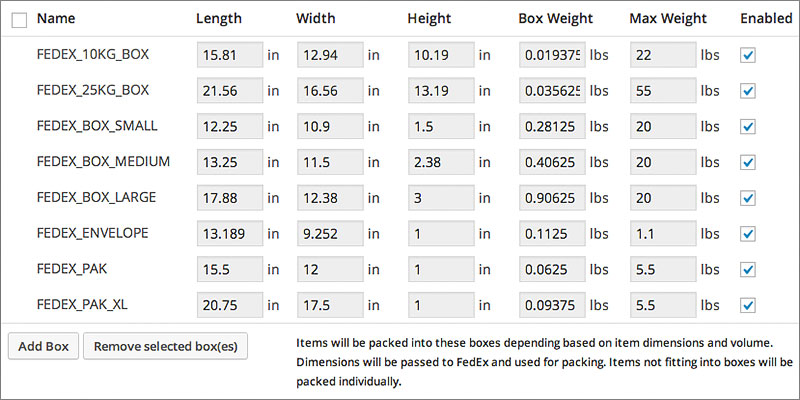 FedEx is among the fastest, most reliable of shipping companies. If your Magento store has partnered with FedEx, you might find the FedEx Smart Shipping extension very useful. The extension enables store owners to monitor all aspects of freight shipping from their dashboard. You can manage shipment tracking, get live shipping rates, confirm shipping addresses, and offer multiple delivery dates to customers. This way both you and the customer have a say in deciding the delivery details (i.e. the delivery date, location, time etc.). FedEx also calculates and configures the shipping rates based on the weight and physical dimensions of the freight.
SEO Hub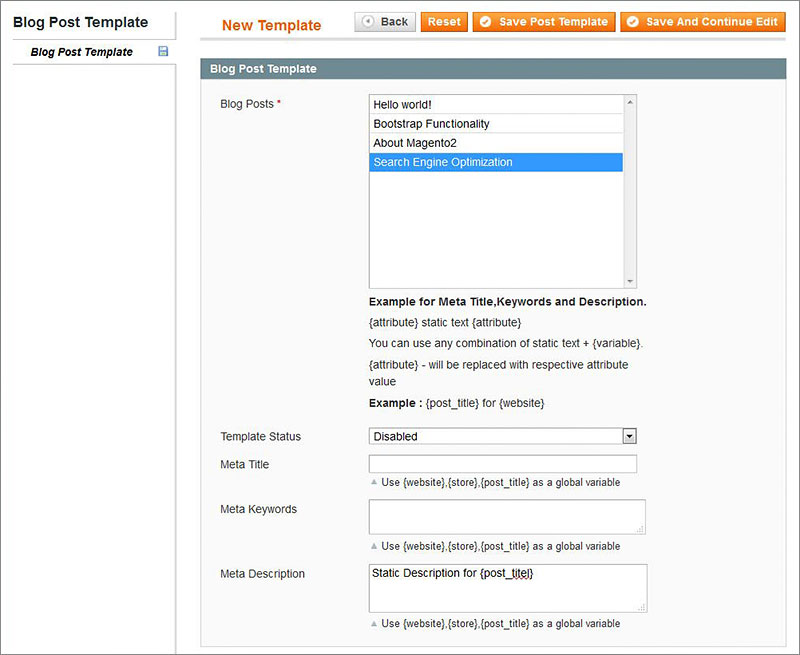 SEO or search engine optimization raking can make or break your web visibility. SEO Hub is among the best extensions for Magento users that boost your reach and performance exponentially. With this extension, you can manage meta tags and update the URLs for multiple products in a few minutes. Create SEO specific templates for products, customize the meta title, add new keywords, apply these changes to all web pages at once. The "Apply by Cron" option even lets you automate the templates, notifying you if there's any technical error in execution.
Shop by Brand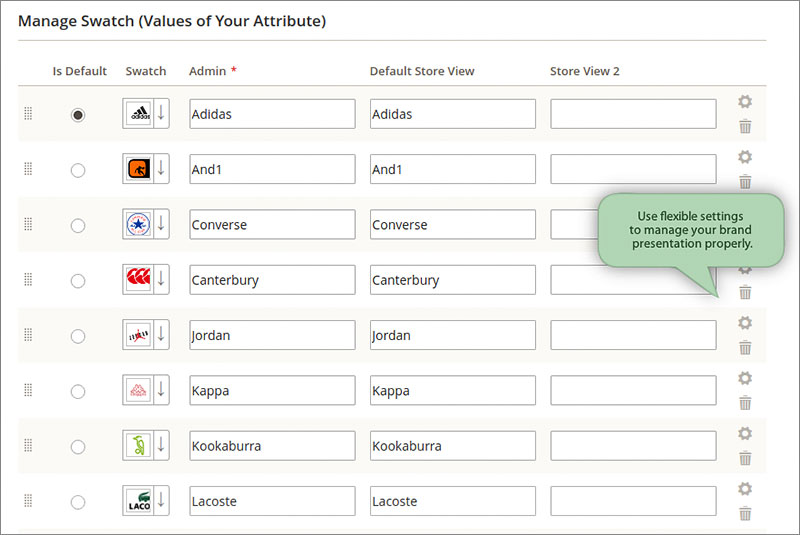 Shop By Brand extension for Magento users simplifies the branding experience both for the admins and the shoppers. With this extension, you can add branded products, insert their specifications and add multiple filters to the catalog. The extension is optimized for mobile devices, giving you the freedom to access the store from anywhere. Shop by Brand lets you highlight the prominent brands and club them together in specific blocks. It's easier to search for products this way. To do this you can create brand sliders, dedicate separate pages for each brand, or divide the products according to their price range, popularity, and availability. The WYSIWYG editor lets you add images, product links, short descriptions and even video tutorials to the store.
The Bottom Line
Magento 2 is the complete e-commerce package, it has all the basic features you'd need to build and manage an e-store. Having a few additional extensions only adds on to the store's functionality. Most of the extensions we've discussed above are free or cost a nominal charge. Try these out today!
We are influencers and brand affiliates.  This post contains affiliate links, most which go to Amazon and are Geo-Affiliate links to nearest Amazon store.
I am interested in all things technology, especially automation, robotics and tech that helps change how society will live in the future.