Bitwar Data Recovery is considered one of the best free data recovery software products that specialize in recovering docs, photos, videos, music and other archives.  It offers 3 easy steps to recovery lost or deleted files from SD cards, Memory Sticks, PC/Mac computers, hard drives, camera storage mediums, USB drive or Recycle Bin etc. It supports the ability to rescue deleted or lost data from accidental deletion, partition formats, inaccessible partitions or raw partitions. The software is fully compatible with all Windows operating system and anyone can download Bitwar Data Recovery from their website https://www.bitwar.net and enjoy the 30 days free trial before you buy.
Key functions of Bitwar Data Recovery 6.37:
a) Easy 3 Step Recovery Mode
With a clear step by step guide at the top of the software, most of us will understand what to do next. There's no need for experienced tech skills, simply follow the software to recover your deleted files.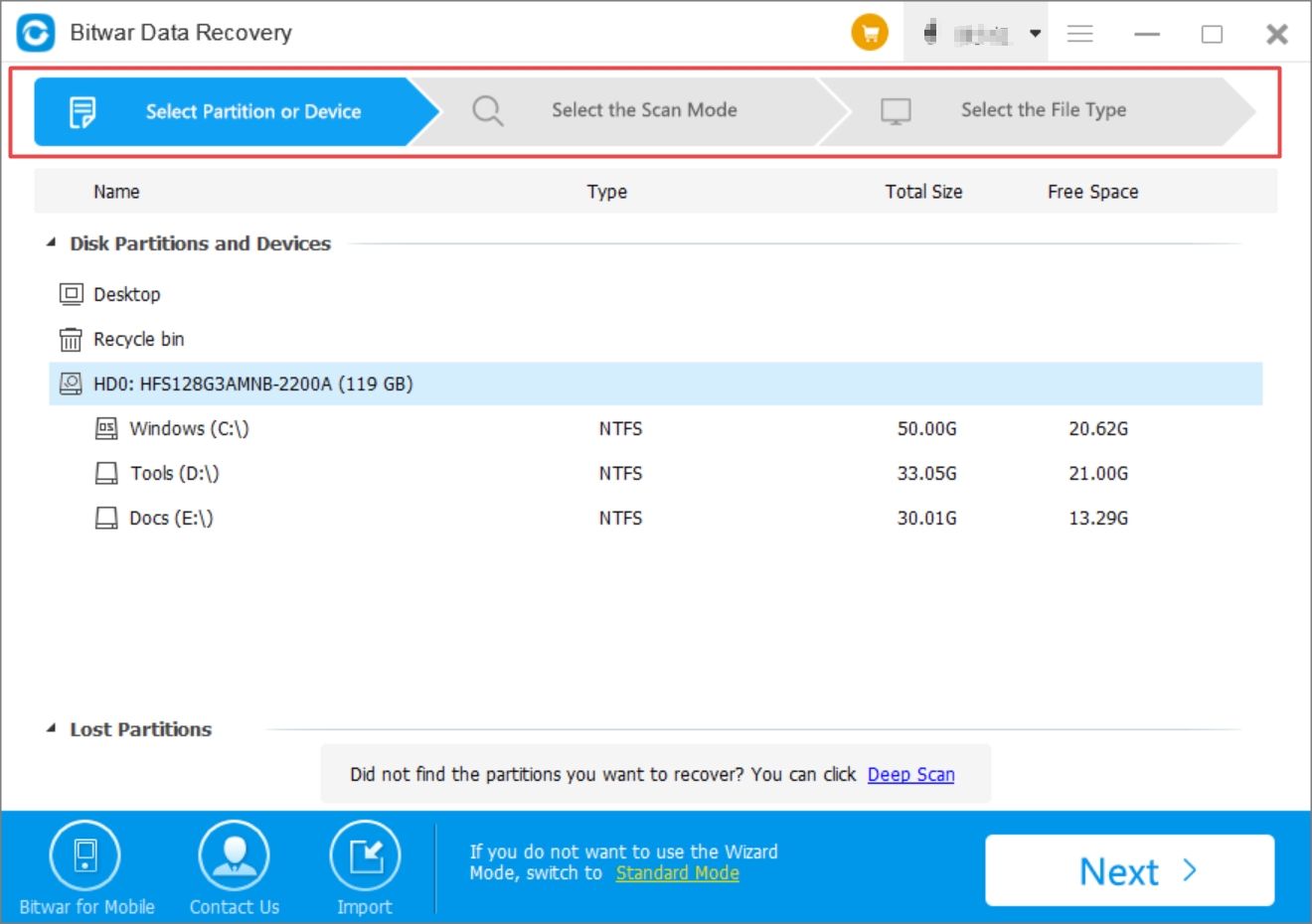 b) Any Type of File Can be Recovered
Bitwar Data Recovery is considered one of the best free data recovery tool options that can help you recover all of file types on your Windows Operating System. No matter if you are trying to recover images/photos, audio, documents, videos or compressed files…etc.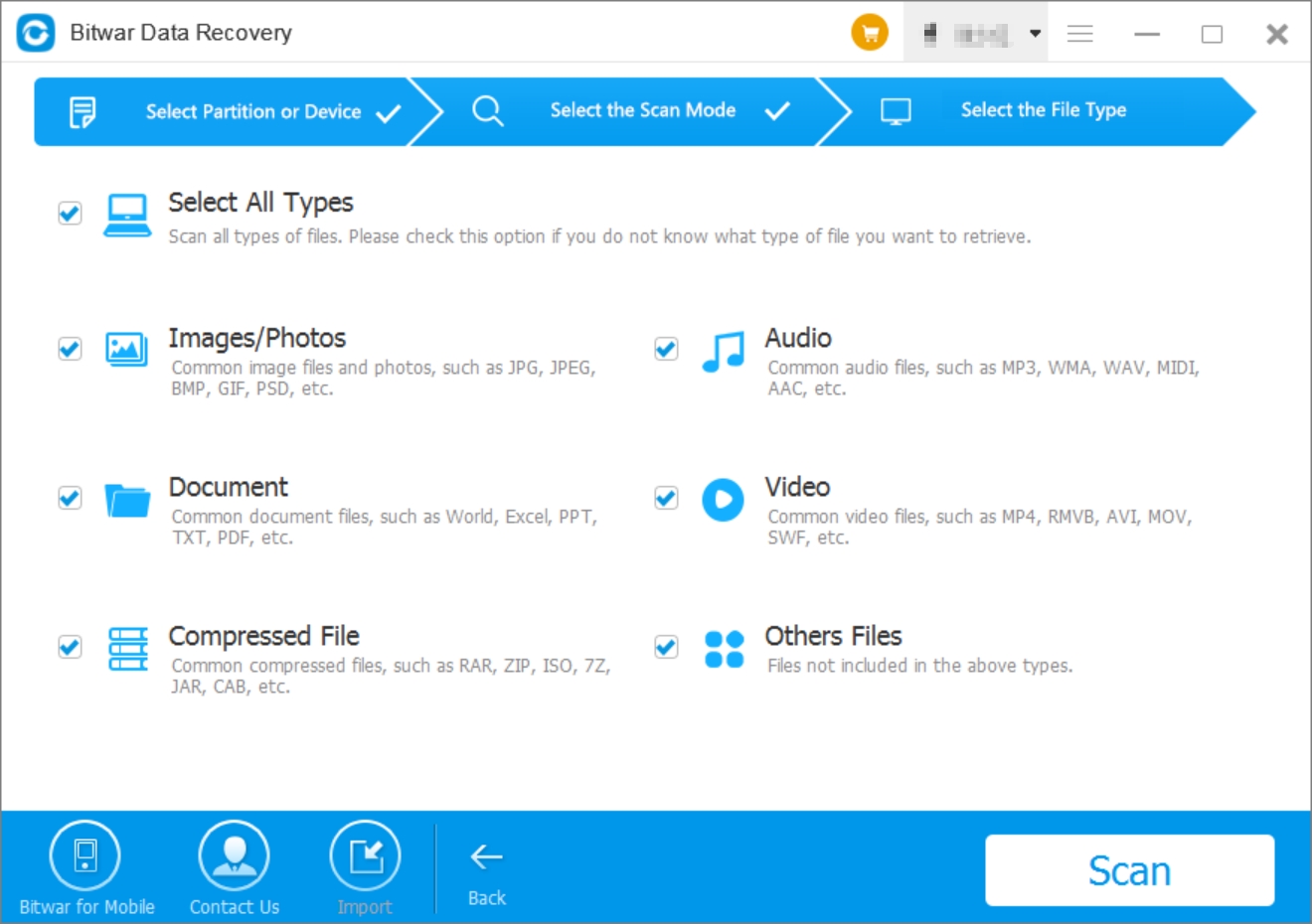 C) Powerful File Filter Function
We all understand it's quite frustrating to lose important files that you may have sent to the recycle bin and then emptied, or deleted from a USB drive where there is no temporary recycle bin to hold them before they are lost.  Bitwar Data Recovery with it's powerful filter function will save you time by allowing you to filter the scanning results quickly, so you only recover the files you were looking for without having to manually look at everything it finds.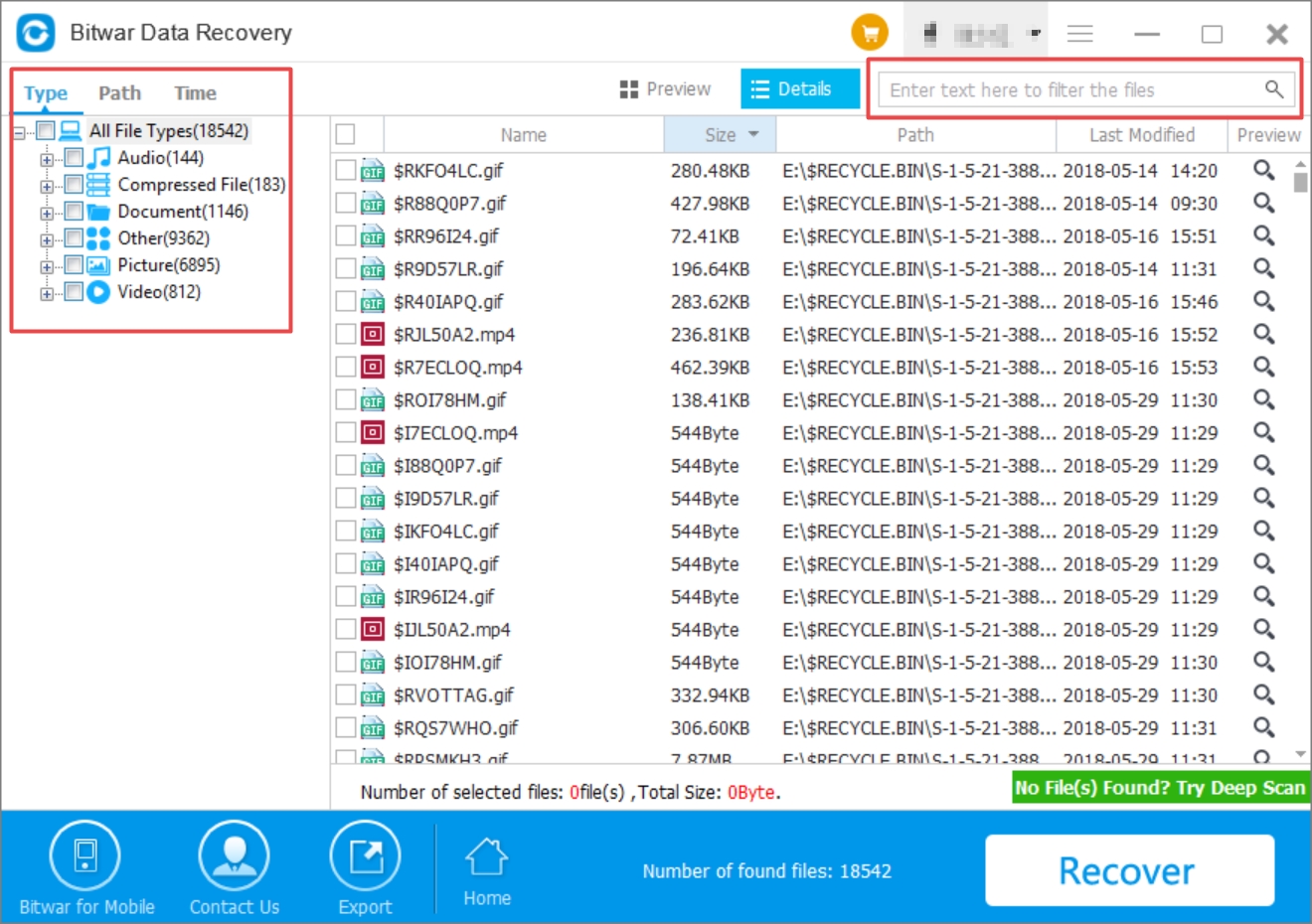 D) Powerful Preview Function
Now that the software found the files you were looking for you can actually have it preview certain file types so you can make sure that the video it found is the one you are actually looking for.  It will also help you determine if the file itself is healthy enough for you to recover.  Simply double click the file or click the magnify button or turn to the preview tab to zoom the files in a large window. The powerful preview function allows you to preview the doc and can play video, audio, GIF images after downloading the decoders inside the software.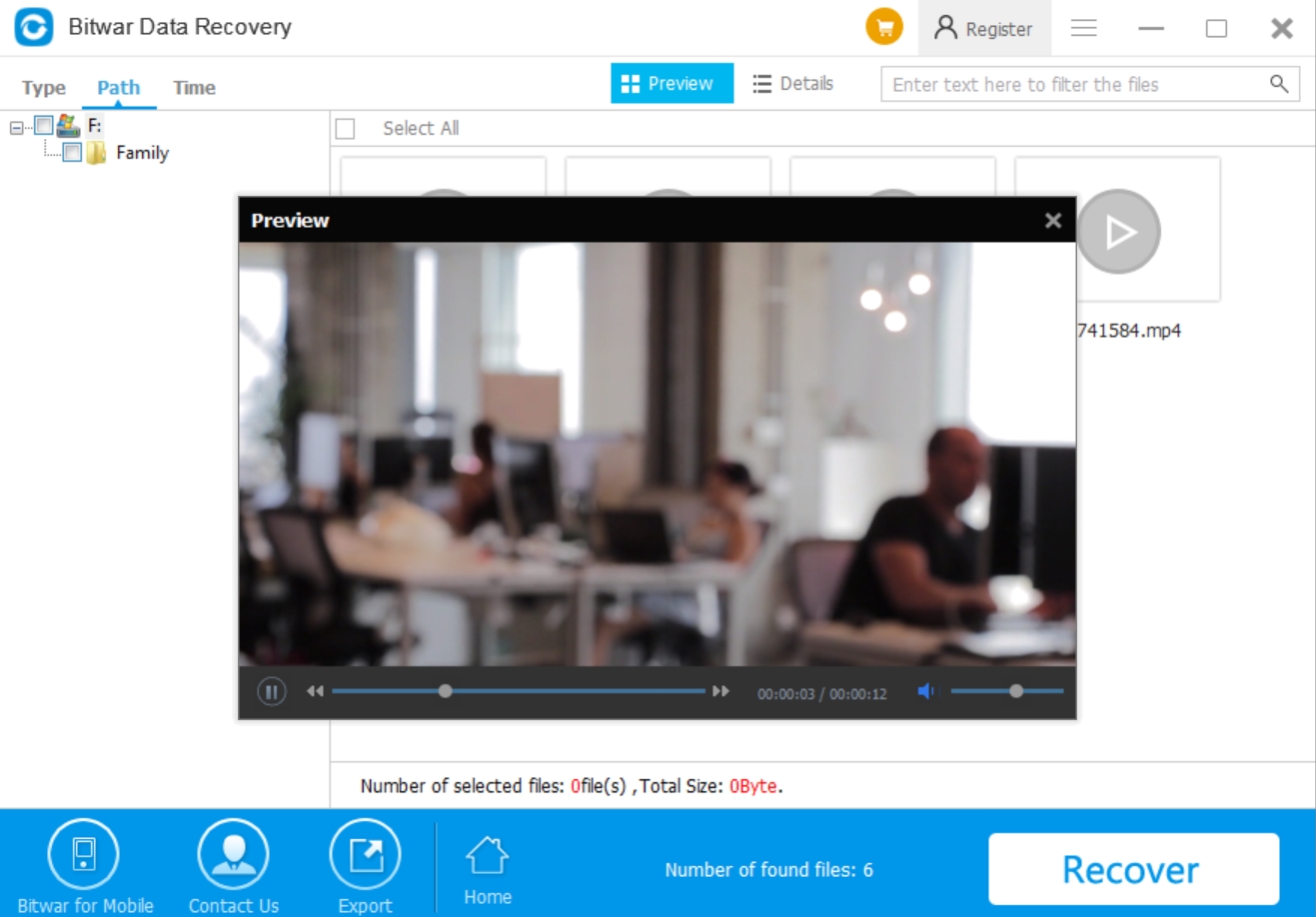 E) Powerful Multiple File Selection Function.
CTRL – allows you to select multiple files anywhere on the scanning results list, simply hold down CTRL and drag the mouse to select the target files, it also supports invert selection by holding down CTRL and dragging mouse on the selecting files to reverse your selection and unselect those files.
SHIFT – allows you to select multiple files that are contiguous on scanning results list, highlight the first file, then holding down SHIFT and left-click the last target file you need and it will select all files in between.
Mouse Drag -allows you to select multiple files with mouse dragging as well.
How to Get a 30 Days Free Trial of Bitwar Data Recovery
Download and Launch Bitwar Data Recovery then register an account with your email address or login directly with your Facebook, Twitter or Google+ account and then just select one of your social account and share the software to public on your social media profile and you will unlock a 30 day free trial after sharing.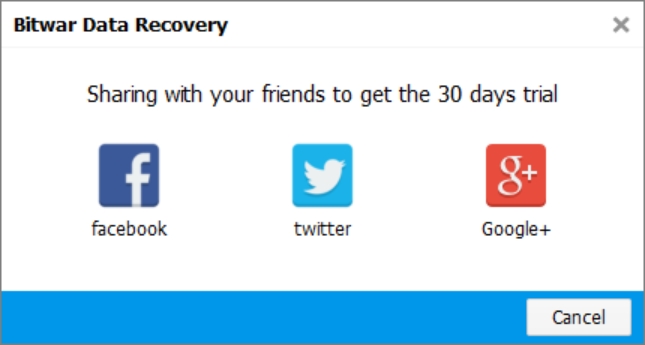 In Conclusion
If you would like to try the best free recovery tool and use it to restore deleted files or lost data, I strongly recommend Bitwar Data Recovery which helps you get your files back.  With the 30 day free trial it's good enough for you to test the recovery success rate and even use it without having to pay money, then buy it when you need to use it longer than the initial 30 days.
I am interested in all things technology, especially automation, robotics and tech that helps change how society will live in the future.