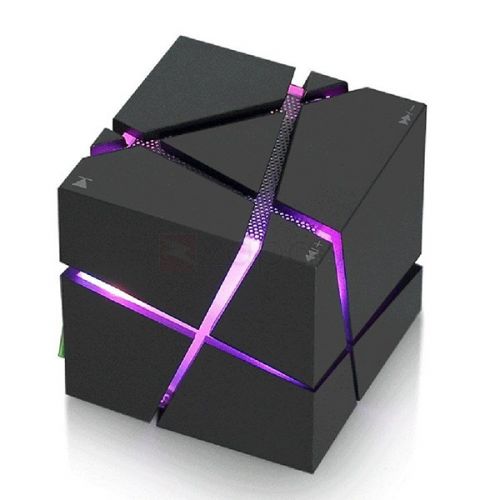 This is the EDGE Mini Bluetooth Speaker that has a built-in LED light that features A2DP stereo Bluetooth transmission which provides excellent sound quality and also has a built-in microphone that makes it handy to take calls by placing this device in the middle of a room and when the phone rings you can talk to the other person with this speaker.
It comes in three different colors; pink, black, white and blue. The charging time on this speaker is about 2 hours with a working run time of about 5 hours so it will give you plenty of use. This speaker also has an SD card slot that you can download your music to and insert your SD card into and it will play all of your music from. Personally, I'd use it for my Spotify subscription and hook it up by way of Bluetooth to play my playlists.
This product makes for a great gift for anyone needing a portable speaker that can be used indoors or outdoors or even great for parties as well. It's also very inexpensive for such a great device that will suit any of your audio playing needs.
Bluetooth wireless connectivity
Micro USB 3.5mm Audio
Comes in Pink, Black, White or Blue