We are influencers and brand affiliates.  This post contains affiliate links, most which go to Amazon and are Geo-Affiliate links to nearest Amazon store.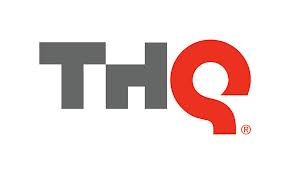 This week THQ known for their quirky games has sadly told us all that they will be stopping their developments and will close, ending a company that has been known for their cool and innotive games that have at least once brought a smile to every gamers face. The company has been in the gaming business for 20 years and it's safe to say that they were truly masters, captivating many gamers with the dozens of games produced over the years and this post hopes to look back over this period and look at the many masterpieces that have created. These games go from it's first ever game to some classics made quite recently:
Peter Pan and the Pirates (1991)

This was THQ's first ever game and was a classic that was released on the NES, based on the television series, players played pan in a fun side-scrolling game where yu had to complete seven levels and to complete the levels players had to battle pirates and avoid traps until you reached Captain Hook where a final showdown would take place.
WWF Smackdown! (2000)
WWF Smackdown! was THQ's first published wrestling game and was the first step to what we see now, WWE games. The game lacked many things like voice-overs and only featured a story mode where players could create characters to wrestle others in different wrestling modes like single and tag team. Released for the Play Station the game was hugely popular resulting in a follow up game being published the same year.
Saints Row (2006)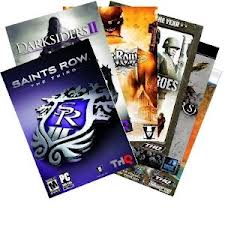 Saints row was published in 2006 and was a fun game which was a free-roam adventure game where players could complete missions and delve into a story line while being able to run around and utilize various weapons. Players could shoot, hijack cars and get in trouble with local gang squads or do various challenges also. The game was followed up by two other sequels which looked to advance in graphics and other aspects of the game.
DarkSiders (2010)
Darksiders is a very popular game that was released in december 2010. Darksiders is an action adventure game taking inspiration from the apocalypse where players play as one of the four horsemen of the apocalypse. The game is third person and player can do various quests, puzzles and take part in combat.
These games are just a fraction of what has been published over the years but they hopefully shed some light to what THQ have done over their lifetime. Currently all these games and studios have been auctioned off to other game publishers such as EA who were almost nemesis of THQ a few years ago.
We are influencers and brand affiliates.  This post contains affiliate links, most which go to Amazon and are Geo-Affiliate links to nearest Amazon store.
I've been interested in gaming and computing for many years and using this knowledge I create videos for Dragonblogger.com's youtube and occasional articles for the site. I've been writing for Dragonblogger for over a year and it's been awesome. My content usually is around product reviews and gaming.