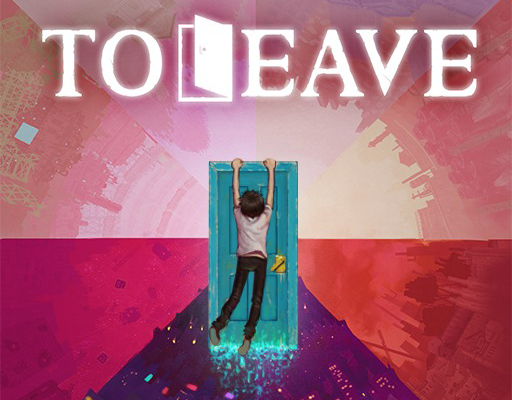 Games themselves continue to evolve into storytelling and influential mediums where various subject matter that used to be very rare in gaming is becoming more mainstream. Games can be a powerful way to help people connect, identify and even deal with these situations as well if done right. An example of a game dealing with adult situations and themes is To Leave, which is a platformer that deals with depression, self-harm, and the search for a deeper meaning – this game is arriving on Steam this Thursday after launching on PS4 earlier this year.
Developed by Freaky Creations (a small studio based in Ecuador), To Leave's unorthodox level design, animated cutscenes, and deeply emotional universe are fueled by pain and driven by an inspiring, obsessive attention to detail.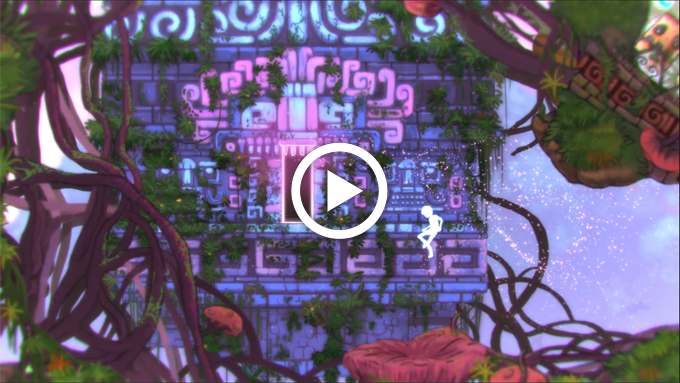 He starts the hard work of the imagination, learning to minister to the new dream. – "The Big Loser" (Max Ritvo)
In To Leave, you inhabit Harm – a character who is suffering from manic depression. In possession of a magical flying door, Harm makes his way through expansive, vivid levels akin to an Ayahuasca trip in order to fulfill his Plan – a way to harvest the souls of his homeworld so that everyone can leave this world and enter Heaven.
With the ability to move left and right and fly upward with the help of his door, Harm must traverse each level collecting Vibrance – a type of energy – while avoiding hazards and deadly falls. Slow, methodical movement is the way to go here: if all Vibrance is lost, Harm is sent "home" exhausted and filled with despair. Flying between immense, powerful rocks that function as checkpoints, Harm can open his magical door to parts unknown – eventually arriving at the many Harvesting Shrines that hold the key to redemption. Reaching all of them and activating the Origin Gate is the only way out.
Take the first step, and open the doors of perception to a whole new reality in To Leave.
KEY FEATURES
Experience a lyrical, awe-inspiring platformer that ignores genre boundaries.
Savor a stunning, handcrafted world full of color and danger.
Immerse yourself in a gripping, emotional narrative that doesn't hold back.
Enter Harm's mind though detailed diaries that chronicle his journey of self-discovery.
Enjoy an original soundtrack that reflects the beautiful yet dissonant nature of the game's many worlds.
Explore the depths – and peaks – of manic depression through a powerful mix of story and gameplay.
PRICING & AVAILABILITY
To Leave will be available on Steam Thursday, Oct. 4 for $7.99 – a 20% discount. The game will return to its original price of $9.99 on Oct. 11, a week after launch. To Leave is also available on the PlayStation Store. The game supports both English and Spanish.
Store URLs
Steam:
https://store.steampowered.com/app/896340/To_Leave
PlayStation Store:
https://www.playstation.com/en-us/games/to-leave-ps4
ABOUT THE DEVELOPER
Founded in 2012 and based in Ecuador, Freaky Creations is the culmination of an almost decade-long relationship between 12 developers who wanted to create something beautiful together. Team members include creative director Estefano Palacios; producer Jorge Blacio; artists Ambar Troya, Emmanuel Ayala, Juan Peréz, and Danny Camino; composers Enrique Bernous, Roberto Bernous, and Carlos Bohorquez; and programmers Javier Ron, Gustavo Totoy, and Pedro Lucas. To Leave is the studio's first title. To learn more about Freaky Creations, please visit http://freakycreations.net.