While you strive to create the best content that is appealing to your audience, you must know what your audience really wants. To start with, they certainly need a consistent look and feel of your feed so that people know it is from you.
If you are using Instagram for business purposes, then it is even more important for you to get the look right. The feed acts as the face of your business. Complementing the feed is a good theme that shows the overall personality of your business. Taking necessary steps will help improve your following as well, whether or not you decide to work with any Instagram marketing service. Here are a few important factors that may have a direct impact on your Instagram feed and how engaging it turns out to be.
A Well Thought-out Layout
It is important how your posts are positioned in your feed. This makes it easy for you to organize and see how to post your next set of contents. The layout should be simple and easy to use. You can create about 9 types of grid layouts in Instagram.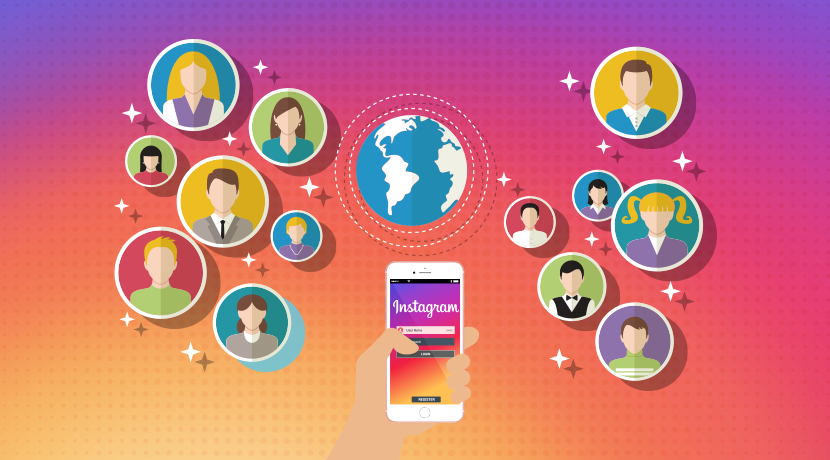 A Theme To Die For
The theme you choose will reflect everything about your business. Choose your theme wisely. Theme can be said as the soul of your feed. What people see as your theme becomes what they think of about your business. For example, if you are a fashion brand, colors should play a vital role and your theme should be vibrant, colorful, and lively – or it can be a sober, soft one which can vary depending on the latest trends.
Post Content – What To Post?
For your business to be successful, you should post about your likes, your passion and how you are changing people's lives by doing what you are doing. If you are a blogger, you may want to use Instagram for a wider audience for your blog. What you talk about will eventually become your identity. More people follow and look forward to some quality content from you once you have set a benchmark for yourself.
If you are an individual user, what you post is just an optional step.
Don't Overuse Filters – Use Them Judiciously
A theme without filter is almost worthless. But, that doesn't mean you should experiment with different filters in different feeds. Use the same filters for your feeds, so that users can identify and differentiate it from other posts. There are loads of filters available to make a theme in the Preview app like fall, dark, colorful, white, pastel and so on. Over time, you will feel the difference and see the magic the filter will do to your photos and posts.
Check The Photo Background – Is It Overshadowing The Content?
Background should only complement your main content and should not become a distraction for the user. Keep the background light and clean. Don't use heavy or too bright images for the background. For example, if your content is about agriculture, you may want to have a pleasing background image which will reflect cultivation or something similar – but with some transparency.
Add A Border And Keep It The Same
Borders give that extra edge to your posts and makes your post stand apart. If you are posting a lot of stuff at the same time, borders are a great way to separate each photo so that it is easily distinguishable. The feed looks cohesive and neat this way. Add a border if you want to give that extra factor to your photos. But, keep a single border which can go well with all the photos. Don't get too excited about using multiple borders for different pictures. Using too many borders may look shabby and the pictures may lose the purpose of it. Even if you do want to use multiple borders, do it with a lot of care and precision so that the content still looks organized and neat.
Just by paying attention to all these points, you will be in a much better position to design your Instagram feed. Take your time and find ways that help it to work!