The 21st century has become all about science and technology. Rigorous researches are conducted in an attempt to make life easier in every aspect. In the past few years, health and technology has joined hands in the form of Biotechnology or Biomedical engineering.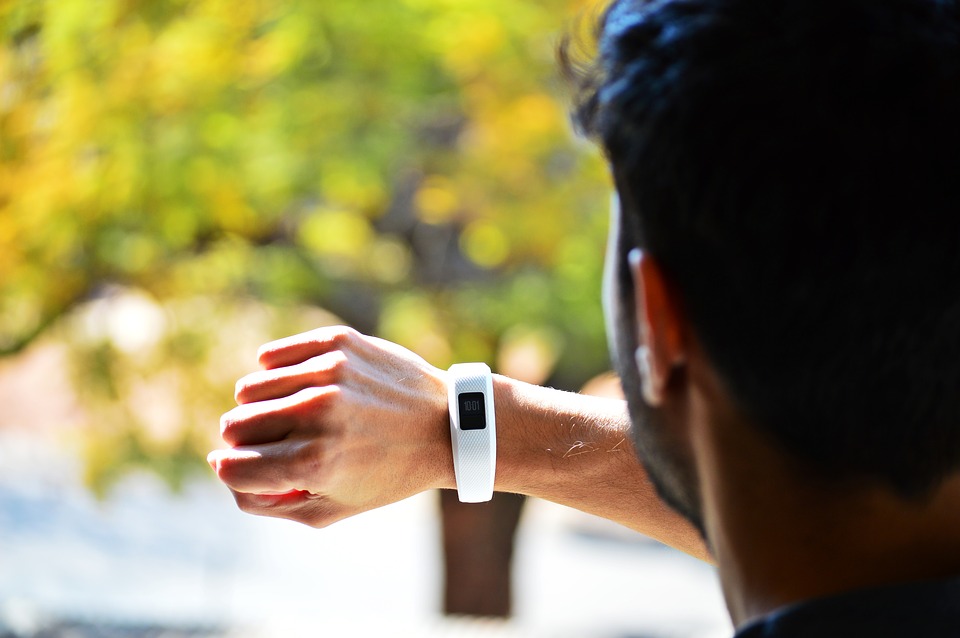 Health gadgets are gaining immense popularity in the market, especially after the introduction of a few revolutionary products each year. In the year 2018, many electronic gadgets have come into the limelight for serving humanity in a better fashion. Here are the top 10 health gadgets of the year 2018 that is absolutely worth your money.
Beddit
We cannot ignore that sleep is a critical aspect that helps in keeping the body healthy. Having a proper sleeping pattern could help in changing your life drastically. For this reason, tracking your sleep would be very beneficial. Beddit, owned by Apple, is a device known for being one of the best in the world of health gadgets. However, people have complained that their heart rate monitor or mattress sensor stopped working after using this device. But with Apple's excellent customer service, the device is immediately replaced when such problems arise. It is available at $129.95 in the market. And this requires you to invest in something more than the Best memory foam mattress.
Hip'Air
It is yet another revolutionary product that came out in the year 2018. It is known for being one of the highly sought health and wellness devices. Hip'Air is just perfect for the elderly. It is basically a belt with airbags and sensor which is available at a steal of $800.
The idea of Hip'Air is quite good and unique. After being tested several times, it was found to be working fine. The makers of the device also claim that it has the ability to absorb about 90 percent of the impact a fall causes, whereas normal hip protectors can only manage up to 10 percent. This device plays a role in solving a major problem that the elderly have to deal with after crossing a certain age.
Goji Play
Goji Play is just the right product for fitness lovers. At a price of $99.99, it helps in making cardio more fun and entertaining. Any cardio machine could be transformed into a game station and users just love this idea. However, some people have complained that the software doesn't work well on iPads. Some also say that the games aren't very appealing. But, it highly depends on personal interest. Al in all, it is a great fitness gadget.
Atmotube
Many people suffer from breathlessness that can either be caused by allergies or asthma. Travelling with such conditions could be a challenge. With the help of Atmotube, you will receive alerts in real time about volatile organic compounds (VOCs) and harmful gases (CO) and its presence in the air. In addition, it also provides information about humidity and air temperature of the environment surrounding you.
Gymwatch
It is considered to be one of the best fitness gadgets of the year 2018. At $99, it helps in monitoring your physical activities to make sure that your workout is effective or not. It also gives audio-visual feedback to the user along with a long-term analysis that helps in improving the routine in the near future.
Modius
Modius is a device that is used for losing weight with the help of an app and head set, coming at a price of $499.00. Sit offers a 90 days money-back guarantee to all users. Wearing the device everyday for an hour could help in losing weight.
The device works by performing vestibule stimulation that helps in increasing hormone secretion like insulin and leptin that help in decreasing the appetite. Though, some customers have complained that it did not work on them as it was advertised because several other factors also play a major role n weight loss. Modius may not be the right product for everyone.
Cefaly
Cefaly is an FDA approved gadget that helps in managing migraines along with reducing the use of medication. It is available at $347.17. The device's best use is as a preventive measure and strictly shouldn't be used when there is an ongoing migraine. Users claim to have observed dramatic impacts on the status of their migraines that have resulted in the decrease of medicine usage in the gradual course of time.
Quell
People suffering from chronic nerve pain, mainly related to lower back problems or diabetes, are quite benefitted by Quell. At $249, it is considered to be one of the best gadgets available on Amazon. It is lightweight and can be worn quite easily.
Sensoria
Another great device for fitness lovers! Sensoria includes smart socks that come with built-in sensors to help keep a tab on the landing techniques while running as well as the overall physical activity. It also helps in reducing excessive pressure from the knee and hip joints, which could helps in the prevention of severe injuries in the long run.
Dreampad
Dreampad is a great product that helps in improving sleep. It stimulates the relaxation response of the body to eliminate stress and help fall asleep. It also plays music using gentle and calm vibrations.
Keeping a tab on the health has never been easy, but 2018 brings a lot more promise with these wonderful products. They have the potential to significantly impact the lifestyles of all humans.