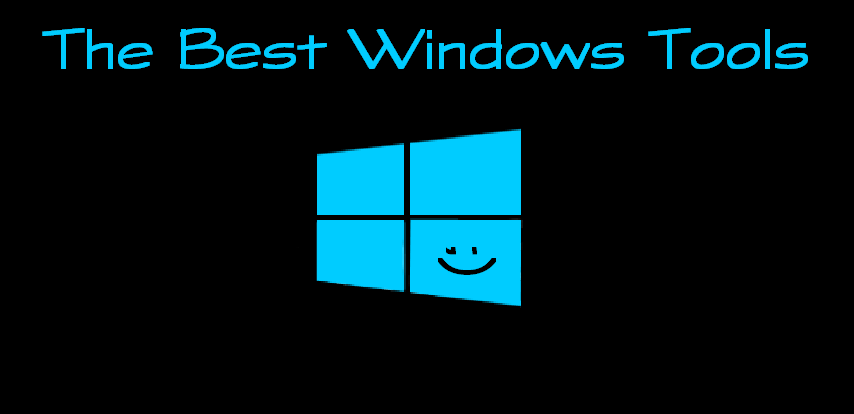 Windows is a great OS, it has all the nice advanced features that anyone can need, but no OS is just perfect for everyone so I have jotted down my favorite free Windows tools that are present in my all windows powered machines. Below you can find all those tools that I wish were the part of the standard installation of the OS, and they run on all Windows versions including the new Windows 8.1.
The apps (freewares) below are in no specific order whatsoever.
---
Rocket Dock- The Windows taskbar aka "SuperBar" is very useful addition to Windows since Vista, but I always preferred the dock Mac OS X had, and Rocketdock is just that. It's every bit looks and works like that of the Mac OS, it is fluid, lightweight and doesn't eat up your RAM or CPU.
CCleaner– Windows is known for slowing down after time and many people just reinstall the OS to make it fast again, which I don't recommend as nothing but junk files, invalid registry entries and leftovers of uninstalled applications are responsible for it. You need to occasionally clean up your computer and remove these files in order to keep your computer operating efficiently. CCleaner helps and makes this process a piece of cake, you clean your computer and also can remove your browser histories and other sensitive information if you want.
TeraCopy– If you are on windows 7 and below, it's copying feature is not so great. TeraCopy makes transferring large files better and offers you many more options like pause, testing files for errors, …etc.
Eraser– You can recover deleted files in windows easily, but if you want the files to actually delete, Eraser does it. Eraser lets you permanently delete a file making recovery nearly impossible.
Revo Uninstaller– When you uninstall a program, it is sure removed but most programs leave their leftovers behind. They can be files, folders and even registry entries. Revo Uninstaller not only uninstall the program you want but it also scans the leftovers and deletes it too, it also offers advanced features like force uninstall.

Unlocker– If you are trying to delete a file/folder and an error message occurs stating the file(s) is in use by X program, unlocker stops all the processes causing the problems and deletes it.
Double Killer– Running out of space? Too many duplicate files on your HDD? Double Killer, as it's name says, deletes all the duplicate files present on your HDD.
WizMouse/KatMouse– You can't scroll in any not-in-focus windows  as in Mac OS x, but any of these two programs enable you to do the same.
AltDrag– Yet another utility that is already there on Mac OS x, AltDrag as it's name says, lets you drag any windows just by pressing and holding the ALT key and clicking and holding the left mouse button without going to the borders of the window.
ClipX/ClipMate– These two programs stores the history of your clipboard to let you access the content easily.
---
Did I miss any great tool/utility that you feel should be there? Comment your thoughts in the comments section below!
Hi, I am Ishaan Farooq, let me introduce myself. I am a Tech Blogger from Lucknow, India and am a big Techo Freak who loves to Surf Internet the whole day and is a Modding, Programming and Customization Enthusiast.