We are influencers and brand affiliates.  This post contains affiliate links, most which go to Amazon and are Geo-Affiliate links to nearest Amazon store.
The gaming industry has long been the largest entertainment business with a high turnover of funds and revenue. According to TechCrunch, video game revenue topped $43 billion in 2018 and continues to grow. People want the best games with open worlds, an elaborate plot, new convenient mechanics, and different endings of the game. Therefore, game studios have to do a lot of work, and the price of games remains quite high.
Despite the high price, some developers add lootboxes and various monetization systems to their games. Such things can appear both in free games and those selling for $60. One of the most popular monetization methods is by selling in-game items. These items can affect game balance or just have a cosmetic effect.
Each player has an opportunity to purchase in-game items. Game developers either allow trading into the game or a game launcher. Other developers provide opportunities to trade through different gaming marketplaces, for example, CS:GO skin sites, where you can buy the items at lower prices and withdraw your balance to earn real money.
The in-game items market is developing and remains very diverse. But the interesting thing is how some items can reach a price of hundreds of thousands of dollars. Today, we are talking about the most expensive in-game items ever sold, and here is our top 11.
11. M4A4 Howl | CS:GO | $1,549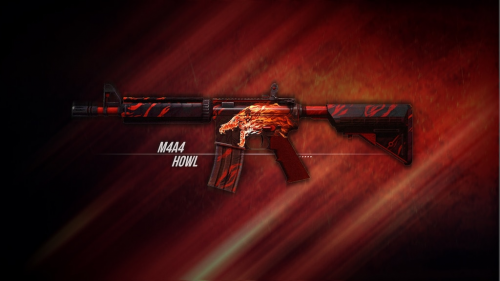 This rifle with a snarling wolf was removed from the Huntsman Weapon Case and is no longer available. Once this happened, the price went up to more than a thousand dollars. There is only one way to get the M4A4 Howl: try to buy it on Steam Market or third-party marketplaces.
10. Blue Party Hat | Runescape | $4,500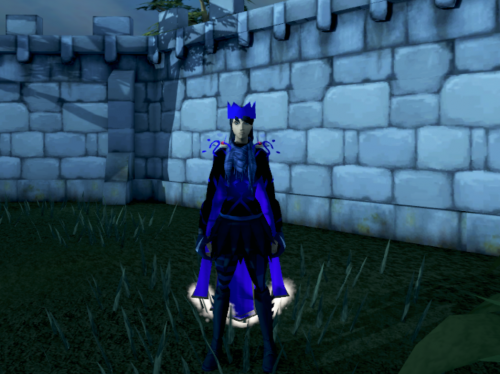 All party hats in Runescape have a high price, but the Blue Hat is the most expensive. Players received hats from Christmas crackers, but they were removed due to a lack of use in the game. The Christmas event was limited in time and after a while, the opportunity to get the hats was gone and they became very expensive.
9. Revenant Super Carrier | EVE Online | $9,050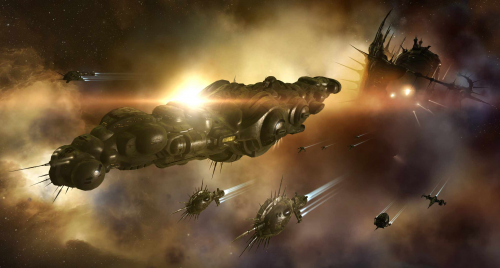 Of course, this list can't be complete without items from EVE Online. One of the most expensive spaceships in the EVE universe is the Revenant Super Carrier. The construction of such a ship took many different resources, most of which have a very low drop rate. Using the PLEX system, you can convert in-game currency ISK (Interstellar Kredits) to USD. To build the Revenant, billions of currencies equivalent to $9,050 are needed. Unfortunately, shortly after it was completed, the ship was destroyed in a big battle.
8. ZEUZO | WOW | $9,600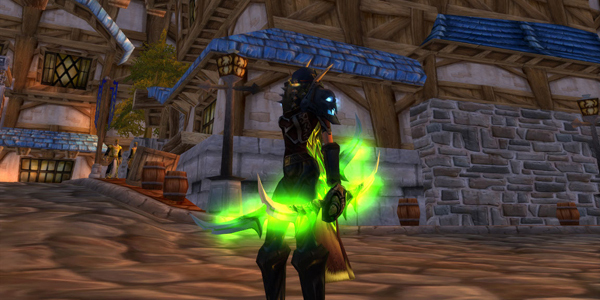 In September 2007, the biggest deal in Warcraft history happened. A character named ZEUZO with the highest level and the best high-powered items sold his build for $9,600. This is a high-level Hunter that includes armor and weapons that few players had managed to attain, such as the twin Warglaives of Azzinoth.
As we know, the old ZEUZO owner had financial difficulties, and he was forced to sell the character. But five days later, the character was banned due to violations of the Blizzard Terms of Use.
7. Echoing Fury Mace | Diablo 3 | $14,000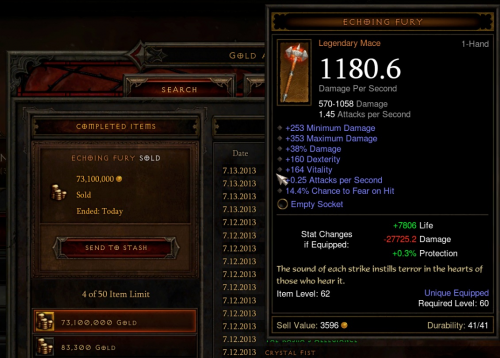 The first owner of this mace sold it for $250. The mace has since been going from owner to owner for a long time. After a while, one of the players realized the real value of this item and was able to sell it for $14,000.
6. Sword | Age of Wulin | $16,000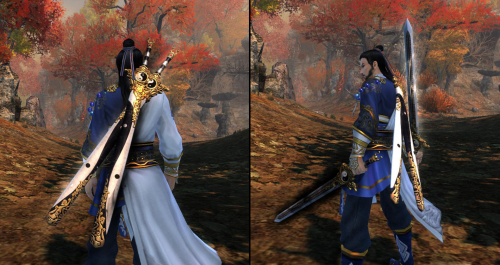 Before the Age of Wulin (original Wushin) was released by Chinese developers from Snail, they held an auction. In this auction players could buy items for their future playthroughs. Of all the items at the auction, one unique sword clearly stood out. This sword had very strong characteristics and was the only one in the game. The bidding lasted a long time, and the winner paid 100,000 yuan ($16,000) for the sword.
5. Ethereal Flames Pink War Dog | Dota 2 | $38,000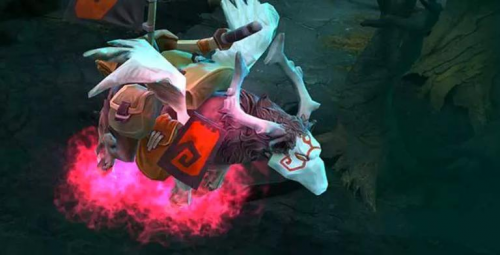 Couriers in the game Dotа 2 are designed to transport items to the hero. Couriers can move around the map and deliver items from the base and different shops. First, the courier moves on foot and three minutes after the beginning of the game they begin flying. The most expensive skin sold in Dota 2 was an Ethereal Flames Pink War Dog for $38,000.
4. Amsterdam | Second Life | $50,000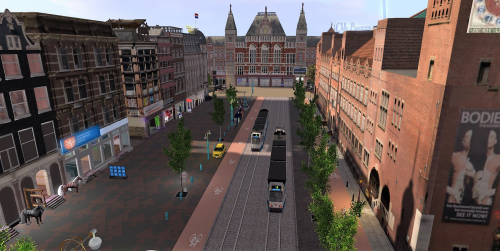 Second Life is a game where you can find everything. This game digitizes the entire real world. People develop their businesses there and earn money from them. One such business project was a real projection of Amsterdam. This lot was bought at an auction for $50,000.
3. AWP Dragon Lore Skadoodle Signature | CS:GO | $61,052
The skins market is really big in CS:GO. Each weapon has many different skins, starting from cheap to very expensive. Prices for some skins fluctuate around the thousands of dollars mark.
During the major tournaments, players who have paid for a subscription will receive cases while watching the matches. A variety of weapons fall out of these cases. The most expensive rifle that can fall is the AWP Dragon Lore. The price for this skin starts from $1200. A record price for an in-game item in CS:GO is this AWP Dragon Lore with a Skadoodle signature. That skin was bought for $61,052 after Cloud9 won the Boston Major 2018.
You'll likely ask why it's so expensive? The reason is because Skadoodle is the Cloud9 player, and this rifle fell out during the final match when he killed the opponent. There are stickers on this rifle with his signature and this situation happens very rarely. That's why this rifle is very valuable.
2. Crystal Palace Space Station | Entropia | $330,000
In the game of Entropia, developers have provided a unique economic opportunity. They have introduced their own currency called PED (Project Entropia Dollars), which has the equivalent of a dollar at a ratio of 10 to 1. This game has won several Guinness Book records on its insanely expensive transactions.
One of these took place in 2009. The Crystal Station was a very popular and unique place because its owner had a good income. When staying at the station ship owners paid a lucrative tax. So at one time, the station was bought for 3,300,000 PEDs, or $330,000.
1. Club NEVERDIE | Entropia | $635,000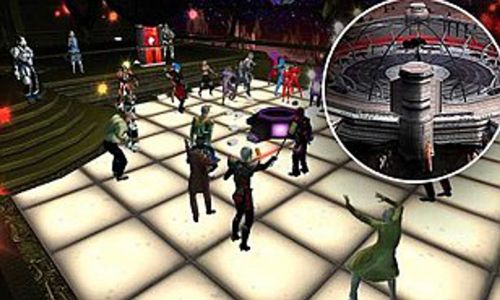 The wildest deal came from the same game named Entropia. The most popular nightclub in the game was sold for $635,000. I think you can buy several clubs in real life for that kind of money!
This is a very popular place in the game where a lot of people come to relax. The owner of this club sees a good profit and according to his calculations some time after purchase, he believed he could sell this club for twice as much as he bought it.
These purchases may have been made by crazy people but that's why they were on the list. I hope that in the future we will see something even more cool and truly exciting. Thanks for reading!
We are influencers and brand affiliates.  This post contains affiliate links, most which go to Amazon and are Geo-Affiliate links to nearest Amazon store.
I am interested in all things technology, especially automation, robotics and tech that helps change how society will live in the future.